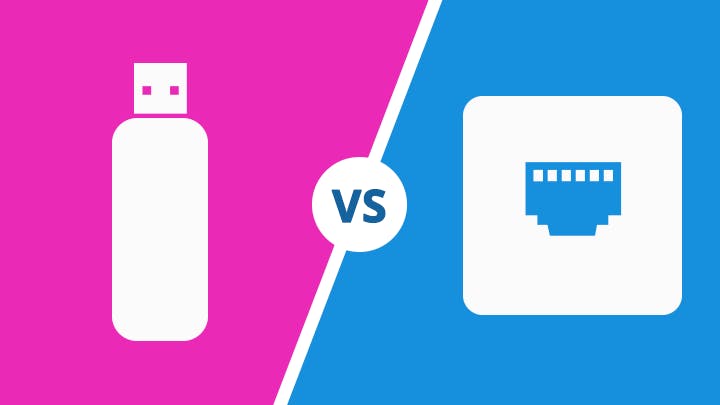 There are two ways you can connect to the internet: through a fixed line connected to your home, or through mobile broadband that you can carry around anywhere with you. But what exactly are they? And which one is best?
Well, mobile broadband works by connecting to a mobile network with a SIM card. It's the internet you connect to when you're out and about with your smartphone, either 3G or the faster and more reliable 4G.
You can connect to mobile broadband by using a dongle, in-car Wi-Fi device or portable Wi-Fi hotspot, a SIM card in a tablet or laptop, or by tethering from your mobile phone.
Fixed line broadband, on the other hand, is what we usually mean when we use the word 'broadband' - an internet connection in your home, delivered via your phone line or through the provider's network of cables. You'll get it as either standard ADSL or superfast fibre optic. It connects to a router, which you can then connect to all your devices through Wi-Fi or an Ethernet cable.
Advantages of mobile broadband
It's portable. You can take your dongle, Wi-Fi hotspot, mi-fi, or phone anywhere - whether you're travelling, moving home, streaming music in your car, or popping to a local café to do some work. On the other hand, fixed broadband is, well, fixed, and can only be used at home.
It's a great way of getting broadband (or higher download speeds, or a more reliable connection) in areas where a fixed line is a bit iffy or difficult to reach - especially in rural areas.
There's no need for line rental. All you need is a SIM and a compatible device.
Mobile broadband plans are usually a lot more flexible. Some networks provide monthly rolling contracts or pay-as-you-go deals - whereas fixed line broadband is almost always on at least a 12-month contract, and you'll be hard pressed to find it on a pay-as-you-go basis.
In some areas, 4G speeds can be higher than those of the local fixed broadband.
Mobile broadband is probably the best option if you're a very light user and don't want or have a phone line at home, or if you travel a lot and moving your internet connection around with you is important.
And, of course, it's a solution you'll often see in those really rural areas that fixed broadband lines struggle to reach.
For more info on what you can get, you can read all about mobile Wi-Fi devices, or find out more about dongles.
Advantages of fixed line broadband
Generally speaking, fixed broadband is the best option for most of us. You can usually get a better deal, it's far more reliable, and you're less likely to be strangled by slow speeds and data usage caps. And it's an absolute must if you want to play games, stream HD video, or download files in a reasonable amount of time, or if multiple people need to use it at once. Although you can connect lots of gadgets up to a mobile broadband device - up to 32 in some cases - fixed line broadband usually has more bandwidth to cope with it.
Mobile broadband is much more suited to situations where you need temporary internet, or if you'll be doing a lot of travelling over the coming weeks or months, and need to take your internet out and about with you.