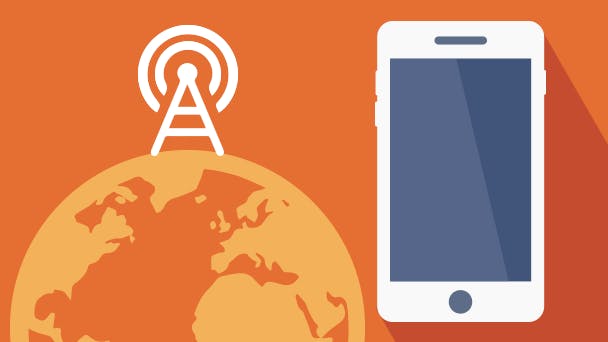 To avoid a large phone bill at the end of your holiday, you'll need a roaming plan. Here's what each network offers when it comes to roaming, and how you can avoid big bills.
Going on holiday can be expensive enough, but if you use your mobile phone abroad - particularly to use mobile internet - the cost can become astronomical.
The EU has set decreed that mobile networks must let you use your usual allowance when you're abroad in member states - Austria, Belgium, Bulgaria, Croatia, Cyprus, Czech Republic, Denmark, Estonia, Finland, France, Germany, Greece, Hungary, Ireland, Italy, Latvia, Lithuania, Luxembourg, Malta, Netherlands, Poland, Portugal, Romania, Slovakia, Spain, and Sweden. That came into effect on15 June 2017.
It's not the case in the rest of the world though, and if you aren't careful it can end up being expensive.
Fortunately, most networks have plans and add-ons that cut or limit the cost of using your mobile phone when abroad.
Here's what the UK's biggest networks do, as well as some tips to ensure you don't get hit with a large bill.
The best mobile plans for roaming
Here's a selection of deals we recommend that are excellent for roaming.
Best for the USA: Three
Go Roam, Three's special roaming service, lets you use your usual allowance abroad in select countries. That includes the USA - making it the cheapest way to roam in the States.
Best for lots of data: EE
Want to use lots of data while you're abroad? Most networks cap your data use on larger plans - fair enough, some of them go pretty high, after all - but EE is rather generous here. On a 4GEE Max plan, the fair usage cap on big data plans is a rather nice 15GB in covered countries.
Best for infrequent travellers: O2
Only planning on going abroad for a few days this year? Instead of splashing out on a plan that has a bunch of inclusive roaming, you're better off on a network that has cheap roaming add-ons - likeO2.
O2 Travel costs £4.99 a day, and gives you 120 minutes, 120 texts… and unlimited data. It'll slow down after you've used 150MB, but nonetheless you've got more than enough allowance to play with here.
Three roaming

Three's approach to data roaming is one of its main selling points, along with itsunlimited data plans.
If you have an Advanced plan, Three allows you to use your phone abroad at no extra cost. This is available when travelling to 71 locations, which Three calls 'Go Roam' locations worldwide, which include the following destinations:
Aland Islands, Australia, Austria, Azores, Balearic Islands, Belgium, Brazil, Bulgaria, Canary Islands, Chile, Colombia, Costa Rica, Croatia, Cyprus, Czech Republic, Denmark, El Salvador, Estonia, Finland, France (Inc. Corsica, Mayotte & Reunion), French Guiana, Germany, Gibraltar, Greece (Inc. Crete & Rhodes), Guadeloupe, Guatemala, Guernsey, Hong Kong, Hungary, Iceland, Indonesia, Ireland, Isle of Man, Israel, Italy (Inc. Sardinia & Sicily), Jersey, Latvia, Liechtenstein, Lithuania, Luxembourg, Macau, Maderia, Malta, Marie-Galante, Martinique, Mayotte, Netherlands, New Zealand, Nicaragua, Norway, Panama, Peru, Poland, Puerto Rico, Republic of Ireland, Reunion, Romania, Saint Barthélemy, Saint Martin, San Marino, Singapore, Slovakia, Slovenia, Spain, Sri Lanka, Sweden, Switzerland, United States (Inc. Florida Keys) Uruguay, US Virgin Islands, Vatican City and Vietnam.
Search here for your destination
If you're in one of those countries, you can make calls, send texts and use mobile internet at no extra cost. However, if you're on one of Three's popular unlimited data plans, you don't have quite the free reign you do in the UK.
You can use up to 12GB at no extra cost, but after that you'll have to buy a roaming add-on or pay Three'sroaming rates- and they ain't cheap. However, even most heavy data users would struggle to use 12GB of data in a month, so its unlikely you will go over your allowance anyway.
Tethering also isn't allowed, and you can't use more than 5,000 texts or 3,000 minutes without getting additional charges either.
Alternatively, if you're travelling in the EU, you can pick up a Euro Internet Pass for £5 a day. It's only available to pay-monthly customers, but it lets you use as much data as you like each day until midnight. However, calls, texts and tethering aren't included.
Elsewhere in the world, or if you have an Essential plan, Three's roaming rates apply.
Why not try a 30 day Three SIM-only plan for your existing phone? You can order these easily online and they come with fast and free delivery. If you find you like it, then you can switch to a 12 month plan for a cheaper monthly cost.
EE roaming

Until quite recently your roaming rights under EE, the UK's biggest 4G mobile internet network, depended on when you joined up and whether you were an old T-Mobile or Orange customer (remember Orange, millennials?). It all got a bit confusing.
So, we're now happy to say that all new, existing and upgrading customers (including those switching plans mid-contract) can use their allowances across the EU.
This means:
4GEE Essential Plans: You can roam in the EU at no extra cost
4GEE Plans: You can roam in the EU at no extra cost.
4GEE Max Plans: As well as using your minutes and texts across the EU, you can also roam in 53 countries including Australia, Canada, Mexico, New Zealand, and the USA at no extra cost. You can also use your usual monthly data allowance, though if you're on a 25GB or 40GB plan there's a fair usage cap of 15GB.
There's also the Travel Data Pass, which gives you a bundle of data. For between £4.80 and £6 (depending on where you are) per day, this add-on will give you between 150MB and 500MB of data and 24 hours to use it. While that doesn't seem like much data, it's more than sufficient for sending a few emails and posting that all important 'hey suckers, I'm on holiday' selfie on Facebook.
You can check what add-ons are availableright here.
O2 roaming

If you're anO2 pay-monthly customer you have some options when you travel abroad (outside of Europe, that is) - available on selected O2 Refresh and sim only tariffs.
With O2 Travel Inclusive, you can pay from £4.99 per day and get 120 calling minutes, 120 texts, and unlimited data for the day. O2 will slow your speed down once you've hit 150MB (or used 50MB on streaming) - but downloads are still unlimited.
Bear in mind it may take 24 hours to kick in, so unlike your packing, you probably don't want to leave it until the last minute.
For £4.99 a day, the locations you can use O2 Travel Inclusive in are:
Argentina, Australia, Botswana, Canada, Chile, Colombia, Costa Rica, Ecuador, El Salvador, Greenland, Guatemala, Guinea, Guyana, Yemen, Honduras, Madagascar, Mexico, Myanmar, New Zealand, Nicaragua, Panama, Paraguay, Peru, Rwanda, United States, Uruguay and Venezuela.
If you're travelling elsewhere, you can get one of O2's Data Abroad bolt-ons, which give you up to 200MB a month to use abroad. However, they can cost you - it works out as more than £1 a MB in a lot of countries, for instance.
A full list of O2's international tariffs and various bolt-ons can befound here.
Vodafone roaming

Vodafone has some excellent roaming plans. Although it tends to be more expensive than most networks, with Vodafone you definitely get more bang for your buck.
Recently Vodafone revamped its roaming policy, in the wake of the UK's decision to leave the EU. From hereon in, Vodafone has four designated roaming zones. These are:
Zone A: Ireland and the Isle of Man.
Zone B: 49 European locations
Zone C: 32 worldwide locations
Zone D: 73 worldwide locations
With those newly created roaming zones in mid, here's what you can expect to get if you sign up for the following Vodafone plans as a new customer...
Standard Vodafone plans (not including those with 4 Xtra benefits and Basics plans) - Inclusive roaming in Ireland the Isle of Man for no extra cost. A charge of £2 per day now applies to use your phone in Zone B. It also costs £6 per day to use your hone in Zone C and Zone D.
Limited data Xtra plan with 4 Xtra benefits - Inclusive roaming in Zone A and Zone B for no extra cost. A charge of £6 per day applies to use your phone in Zone C and Zone D.
Unlimited data Xtra plan with 4 Xtra benefits - Inclusive roaming in Zones A, B and C for no extra cost. Using your phone in Zone D incurs a charge of £6 per day.
Vodafone Basics - These low-cost plans do not offer inclusive roaming of any sort.
Impressively, Vodafone also offers 5G roaming in Spain, Germany and Italy. To use its 5G roaming, you'll need to be on one of its 5G plans.
How to avoid roaming charges
If you want to make sure your handset doesn't start haemorrhaging money when you're on holiday, follow these five tips:
1. Switch off data roaming
If you deactivate data roaming on your phone, it won't connect to 3G and 4G outside of the UK. It's easy to do - simply enter the settings menu and turn it off.
On iPhones, the setting can be found under: Settings > Mobile >
On Android phones it can typically be found under: Settings > Wireless and Networks > More > Mobile networks
2. Turn off automatic updates
Many apps regularly check for updates, and - depending on your settings - download them automatically. If you want to minimise the MB abroad, turn them off. Here's how:
On iPhones the setting can be found in:Settings > iTunes & App Store
On Android phones: Open Google Play, and touch the three lines in the top left corner. Then, to turn auto-updates on or off choose:Settings > Auto-update apps
3. Stick to Wi-Fi wherever possible
If youconnect to Wi-Fi, you won't use mobile data, so it's always best to use it when it's available.
4. Don't use TV, film or music streaming services
Streaming uses a lot of data. Video in particular is hungrier for data than a hundred Johnny Fives, if you get that horrendously dated reference. The point is, avoid usingservices like Netflixunless you're on Wi-Fi, or you may find yourself facing a hefty bill when you get home.
5. Get a foreign pay-as-you-go SIM
If you think you're going to making a lot of calls when abroad, it may work out cheaper to get a pay-as-you-go SIM card on a mobile network in that country, and use that instead of your usual SIM. Obviously you'll have to pay for credit upfront, but it will save you money in the long run. You may also need to unlock your mobile.