When it comes to TV sport, Sky Sports sits at the top of the table. Not only does it show the biggest competitions and events in the most popular sports, it's led the way in making sports on television a bombastic artform in itself.
Although owned by Sky, it's not exclusive to that TV service. In fact, you can get access to Sky Sports from almost every pay TV provider in the UK, and even on demand services.
Read on, and we'll take you through how to find the best Sky Sports deals, what sports you can watch, and loads more useful information.
How do I get Sky Sports?
The quickest way is to compare deals. Simply put your postcode into the box below, and we'll show you deals that include Sky's sportiest of services:
Compare broadband deals in your area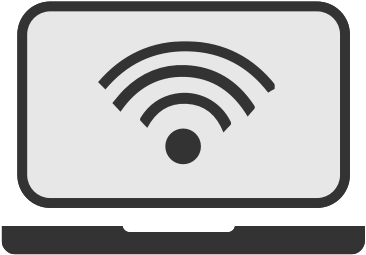 You'll notice that Sky Sports is available through a few different providers:
Precisely what you get, and what you'll have to pay, differs depending on which provider you choose. We'll go into that below.
What can I watch on Sky Sports?
If there's one thing that sets Sky Sports apart from its competition, it's sheer quantity. Sky's picked up the rights to a LOT of championships and events. It spreads them over a number of channels:
Sky Sports Premier League: shows Premier League (unsurprisingly) coverage. Sky shares Premier League rights with BT Sport (and soon Amazon), but has more live matches than any other service.
Sky Sports Football: shows EFL, SPFL, Carabao Cup and UEFA Nations League coverage
Sky Sports F1: shows full coverage of every Formula One race, practice and qualifying sessions.
Sky Sports Cricket: shows England home Test Series, ODIs, T20 matches, the IPL and county cricket.
Sky Sports Golf: live coverage of events from the PGA, European and LPGA Tours, as well as major events like The Open, Masters Tournament and Ryder Cup.
Sky Sports Action and Sky Sports Arena: shows boxing, rugby union, tennis, NFL, netball, darts… basically, any sport or series that doesn't fit into the above categories.
Sky Sports Main Event: This channel highlights the biggest sporting events each week, including high profile Premier League matches.
These channels are available from all providers, except for BT, which only gives you Sky Sports Main Event and an extra channel that shows highlights from the others - Sky Sports Mix.
How much do Sky Sports packages cost?
We've highlighted some Sky Sports deals here so you can see how much they cost:
*Average speeds are based on the download speeds of at least 50% of customers at peak time(8pm to 10pm). Speed can be affected by a range of technical and environmental factors. The speed you receive where you live may be lower than that listed above. You can check the estimated speed to your property prior to purchasing.
To see a full list of current prices, use our comparison service and we'll show you deals from BT, Sky, TalkTalk, Virgin Media and NOW TV, so you can compare them side by side:
What's the cheapest Sky Sports package?
Honestly, that depends on when you're looking. Special offers can change the landscape considerably, so the only way to definitively see the cheapest is to compare packages available in your area with the postcode checker below:
That said, in our experience, Sky and TalkTalk typically work out as the most affordable way to get Sky Sports - and they roll monthly so you can cancel and restart at any time.
Of course, if you want to watch online, NOW TV has day, week and month passes available - these are quite good value too.
Sky Sports on Sky
Sky itself presents one of the more flexible ways to get its sports service. You can buy one, two or three individual channels, or get the full Sky Sports suite. All channels can be watched on TV or online via Sky Go.
This is good if you're only interested in particular sports. For example, if you only care about the Premier League and F1, you can just get those channels. Alternatively, if you want to watch everything, you can get it all.
Packages roll monthly too, so you can chop and change any time.
Sky Sports on TalkTalk
You can add a Boost (TalkTalk's lingo for its add-ons) that contains all Sky Sports channels. The Sky Sports operate on a rolling monthly basis, so you're not locked into any long-term commitments.
Sky Sports on Virgin Media
You can add-on a pack containing all Sky Sports channels to any Virgin Media TV package. It's also included as standard in the VIP TV Bundle.
Sky Sports on BT
Unlike the other providers, you can't get the full Sky Sports suite of channels with BT. Instead, people who take BT fibre optic broadband with their TV package (and only them) can get Sky Sports Main Event and Sky Sports Extra. The channels do, at least, show the biggest events including Premier League matches.
Sky Sports Passes on Now TV / Now Broadband
NOW TV offers a number of Sky Sports passes, which can be bought alongside its NOW Broadband packages, or standalone. It lets you watch all Sky Sports channels online, via its website, smartphone and tablet app, some set top boxes (including YouView), games consoles, streaming sticks like Apple TV, and few other devices.
Three passes are available:
Sky Sports Day Pass: full access to all Sky Sports channels for 24 hours
Sky Sports Week Pass: seven days of Sky Sports access
Sky Sports Month Pass: watch Sky Sports whenever you want for a month. This pass automatically renews each month, so you'll have to remember to cancel if you only want if for a particular event or series.
Can I get Sky Sports with no contract?
You can get contract-free Sky Sports from Sky and TalkTalk.
…well, sort of.
Sky Sports channels are available on a flexible rolling basis. Essentially, they auto-renew each month, but you can cancel if you don't want them anymore.
But even so, you do have to sign up to a TV package for a year or more. So even though you can cancel your Sky Sports channels whenever you want, you'll still have a basic TV package to pay for.
The only true contract-free Sky Sports then is NOW TV. Its multiple passes give you lots of options - if you only care about a particular event, a day pass will do.
If you want to watch for a few days - Test Cricket for example, a week pass is enough, and if you're in for the long haul, the monthly pass offers full access, with the ability to stop when you want.
Sky Sports deals for existing customers
If you're already a Sky customer, the provider will be only too happy to let you upgrade to Sky Sports - they want your money after all. To find out more, check out our full guide:
Can I get Sky Sports and BT Sport together?
You can! It's possible to get some form of BT Sport and Sky Sports with most providers, with the exception of NOW TV.
Virgin Media - The only way to buy BT Sport and Sky Sports in one package. BT Sport can be added to any TV deal, and is included as standard in the Full House and VIP TV bundles (Sky Sports is also in the VIP bundle).
Sky - Once your TV service is up and running, you can add BT Sport - you just have to get it from BT directly. Here's how you do it.
TalkTalk - Like Sky, your service will need to be active before you can get BT Sport. Once it is, you can request the channels from BT directly. Here's how you do it.
BT - BT Sport is included with the Max TV package and can be added to others.
NOW TV - BT Sport is not available.