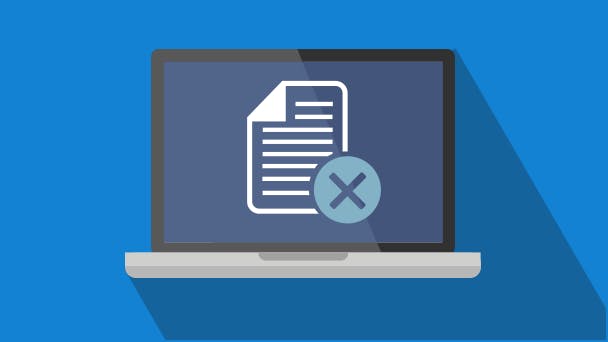 Need a temporary broadband service while you're in short-term accommodation? Or maybe just to plug the gap until you move overseas? We explore your options and track down some great deals.
What is no contract broadband?
No contract broadband refers to short term broadband deals that don't lock you in for a year or more. Often, these are rolling, 30-day deals, much like SIM-only contracts for mobile phones, with the aim of offering the consumer maximum flexibility.
They're particularly good if you live in a short-term let or just need broadband for a short period before moving overseas.
Short term, one month broadband
Short-term broadband means a 30-day deal that you can cancel at any time, with no financial penalty.
Such deals are only available from a limited number of providers, but there are great deals out there for anyone in need of a quick broadband fix.
To find the best deal for you, put your postcode into the search tool at the top of this page and we'll show you what's on offer.
Six-month contract broadband
Broadband contracts usually run for 12, 18 or even 24 months, with longer-term deals often available at a lower monthly rate for the consumer.
However, it's possible to get fixed-term six-month contract broadband too, which can save you money compared with taking out a rolling, 30-day deal.
Monthly payments can be less, although you won't be able to cancel during your term without paying a penalty.
Which providers offer no contract broadband?
Virgin Media - Virgin Media has a wide range of no-contract broadband deals, each designed to be tailored to consumer needs. That means a choice of speeds, as well as broadband-only deals and broadband-and-phone packages.
Hyperoptic - With a series of broadband-only and broadband-and-phone deals on 30-day contracts, Hyperoptic is a solid option for consumers after no-contract broadband.
Now Broadband - Standard and fibre broadband packages available on a rolling-contract basis.
Direct Save Telecom - Standard and fibre-optic, no-contract broadband available
Mobile Broadband - Read more about mobile broadband providers and what they offer here
The good news is that short-term broadband packages get you exactly the same service as if you signed for a longer-term contract.
That means that your broadband speed, monthly usage allowance and connection quality will be the same.
And you'll get the same extra features that your chosen provider offers on long-term contracts, such as security software and free voicemail.
Which no contract broadband provider is fastest?
Virgin Media's cable broadband technology means it is comfortably the fastest no-contract broadband provider, with a top-of-the-range service that gets you an average download speed of 362Mbps and average upload speed of 21Mbps.
However, as you'd expect it's not cheap. At the time of writing, the M350 service that offers that speed costs £56 per month, if you're just signing up for broadband and not a home phone as well.
There's also a one-off £35 installation charge to factor in, too.
Which no contract broadband provider is cheapest?
If you're on a tight budget and in need of a fixed-line service, Direct Save Telecom or Now Broadband's no-contract broadband deals are appealing.
Both feature unlimited usage, and come in at a reasonable monthly price with set-up costs that won't hit your bank balance.
However, they're not as fast as Virgin Media, whose no-contract broadband is probably better suited to busy, multiple occupancy homes.
Are there any disadvantages to a short contract over a longer contract?
Short-contract broadband tends to be more expensive than taking out a longer deal.
Monthly fees will be higher and you'll likely have to pay an installation fee, and possibly even for a router, on top of that.
However, if you are in a situation where a long-term broadband contract isn't viable, short term contracts are a good option.
You can cancel any time and may not need to go through a credit check.
Can I get broadband with no contract and no landline?
Yes. However your options are limited, since most broadband is delivered through your phone line.
You can find contract-free, landline-free broadband from these providers:
Virgin Media - The only fixed-line provider to offer broadband-only deals on a short-term, one-month basis.
Three Broadband - Three offers a home broadband service that does not require a landline. Instead it relies on mobile internet technology, using Three's 4G and 5G networks. But it's only available in select locations and connections can be temperamental compared with a fixed line.
Alternatives to no-contract home broadband
Other options you might want to consider instead of home broadband include:
Tethering your phone. Most mobile phone contracts allow you to use your data allowance to get online on your laptop and other internet-enabled devices. Check with your provider and remember this will impact data usage, as well as your device's battery life.
Student broadband. If you're a student you can sign up for a nine-month contract. That way you won't have to pay for broadband during the summer holidays.
Mobile broadband. Sign up for a dongle or MiFi on a one-month rolling contract and you can cancel with 30 days' notice. You'll also benefit from the fact you can take your dongle with you wherever you go.
The biggest catch with both mobile broadband and tethering is that your usage allowance will be much more limited compared with no-contract home broadband. Connections may also be a lot slower too.
Frequently asked questions
Can I get home broadband without a contract?
You can get fast, reliable broadband in your home without tying yourself to a long-term contract. But your choice of providers is relatively limited.
Most home broadband packages lock you in for 12, 18, or even 24 months, but a few suppliers, such as Now TV and Virgin Media, offer fixed-line home broadband on a 30-day, rolling-contract basis.
That means there's no commitment, and you can stop and start your service whenever you want with 30 days' notice.
Your other option if you really want to avoid committing for a long time is to sign up for a mobile broadband deal, which are also available on short-term, rolling contracts.
But be mindful that although mobile broadband is a more viable alternative to fixed line home broadband than it used to be, it's still generally not as fast or reliable.
Should I get no-contract home broadband?
Broadband with no contract costs a bit more than broadband with a standard 12-month contract. But a no-contract deal makes a lot of sense if you'll be living at a particular address for less than a year.
Examples of situations when we'd recommend no-contract broadband include:
You're living in rented accommodation with a short-term let
You're a student who needs a connection during term time
You require a broadband for a short stay at your holiday home
You're going to be emigrating to another country and need a serviceable connection to tide you over until you leave the UK
Other advantages of no-contract broadband include:
There are no cancellation fees
You may not need a credit check
You can cancel and take out a better deal when one comes along
If you're living somewhere long-term, on the other hand, you'll probably get a better value for money by signing up to a full-length contract - take a look at our broadband page to see your options.
For some contract-free broadband packages, you may have to pay a connection fee, or pay for a router.
It's also worth noting that most contract-free broadband deals also cost a little more per month than if you signed up for the same package on a longer-term contract.
And you generally won't get the free gifts or vouchers that providers sometimes offer with full-length broadband contracts, either.