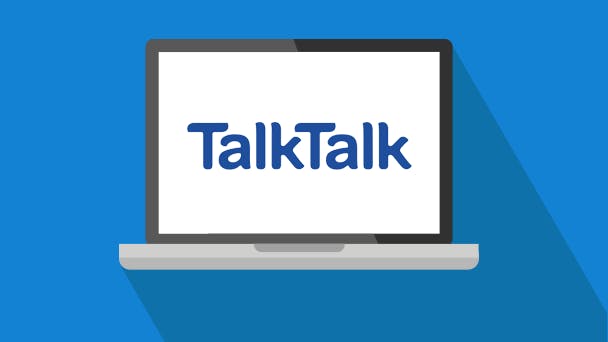 Talk is cheap, and TalkTalk broadband is even cheaper - but the question is, is it any good? The company is known for offering value broadband, home phone, and TV in one single package. And if you're after an all-in-one service that will save you a few quid, then it's hard to look any further.
From monthly cost to which router you get, download limits to speed, we've given TalkTalk broadband a proper once over. Read on and we'll tell you everything you need to know in our TalkTalk broadband review.
TalkTalk broadband review
TalkTalk broadband review: Cost
TalkTalk broadband prices stand out for being low. Unquestionably, this is where it sets itself apart from rivals such as BT, Virgin Media, and Sky. It also promises to freeze your price for the length of your contract, meaning you won't see your monthly bill rise unexpectedly while you're still in the minimum contract terms.
TalkTalk almost always has some of the cheapest broadband packages around. Regular special offers to make them even more appealing make signing on the virtual dotted line even more appealing.
Here's what those costs look like right now:
*Average speeds are based on the download speeds of at least 50% of customers at peak time(8pm to 10pm). Speed can be affected by a range of technical and environmental factors. The speed you receive where you live may be lower than that listed above. You can check the estimated speed to your property prior to purchasing.
TalkTalk broadband review: Speed
You can get TalkTalk broadband at a number of speeds: Fast Broadband, with average speeds of 11Mb on an ADSL connection; Fibre 35 with average speeds of 38Mbps; Fibre 65 with average speeds of 67Mbps; Fibre 150 with average speeds of 145Mbps; Fibre 500 with average speeds of up to 500Mbps; or Ultra Fibre Optic, with speeds up to a lightning fast 900Mb.
The latter is one of the fastest, best value broadband services in the UK, but is only available in limited locations.
Prices vary depending on the speed you opt for and the fastest services are only available in select areas. Enter your postcode to see what you can get.
The speed you'll actually get on your line can vary a lot, however, depending on where you live. It's usually fairly consistent with fibre broadband, but ADSL in particular can differ quite a bit. TalkTalk will give you a speed estimate for your address when you sign up, so you can see for yourself.
TalkTalk broadband review: Data limits, fair usage, and traffic management
TalkTalk broadband is unlimited - and that means truly unlimited. It makes a big play of the fact that it does not use a data cap or traffic management, with no secret fair usage clause either. You'll just have to promise to use your connection lawfully. You can't say fairer than that.
It all means you can stream as much Netflix, Spotify, and Disney+ as you like, game to your heart's content, or lose whole evenings on social media without seeing speeds artificially throttled or your broadband cut off.
TalkTalk broadband review: Router
TalkTalk Broadband Fast, Fibre 35 and Fibre 65 customers will land themselves a TalkTalk WiFi Hub Black, from Sagecom, while those opting for the faster Fibre 150 and Fibre 500 service will get a WiFi Hub, made by Huawei.
Each one comes with the latest WiFi standards, including 802.11ac and older 802.11n, feature dual bands and four Ethernet ports for connecting devices such as consoles and Smart TVs.
In terms of technical specs, they are as standard as you get and will serve up a solid, reliable connection.
TalkTalk TV review
Sign up to any of TalkTalk's fibre broadband packages, and you can get a TV set top box as well. Its basic TV service offers over 70 channels and a YouView box. Its TV Plus service offers more channels, including some from Sky, and comes with a TV Plus box from YouView that has the ability to record live TV.
Sadly, TalkTalk got rid of its popular TV Boosts bundles. These used to offer channel bundles on a monthly basis. You can, however, access major streaming platforms such as Netflix and Now TV, the latter perfect for catching the latest big HBO shows via Sky Atlantic or watching football and cricket on Sky Sports (if you buy the right Now TV Pass).
TalkTalk TV isn't as comprehensive as Sky or Virgin Media and has suffered from being scaled back in recent years. However, with key channels and access to streaming as standard, it's by no means a bad option. The low prices also make it very attractive.
TalkTalk home phone review
Line rental comes along with your TalkTalk broadband too. It's pay-as-you-go, but can be upgraded to include unlimited UK calls or a number of international calling options.
There isn't really anything special going on here - TalkTalk's home phone is missing some of the options and features you can get with providers like BT, but that also means there's no nasty high price tag. There are also decent options if you call international numbers regularly.
Extras
Security - HomeSafe parental controls are included, and you can add SuperSafe for device protection - though this carries a small monthly fee.
Our verdict
The main attraction of TalkTalk is the price. It's one of the cheapest ways to get broadband, especially fibre, and will get you online easily with a surprising amount of features.
It's short on bells and whistles - there aren't as many TV channels as you get with Sky, none of the uber-speeds of Virgin Media, and no cloud storage or Wi-Fi hotspot access like BT includes - but since it's all in the name of keeping prices down, fair enough.
If straightforward, value broadband is what you're after, TalkTalk is certainly worth a look.
Pros and cons of choosing TalkTalk broadband
Pros
Great value across all packages, whether you want simple broadband or Ultra Fibre
Speeds to match every rival – though the very fastest speeds aren't widely available just yet
Simple home phone options
No data limits or fair usage policy
Cons
TV isn't anywhere near as good as Sky or Virgin Media
The best speeds are still only available to a handful of customers
Customer service is reportedly better from some providers
Compare TalkTalk against other providers