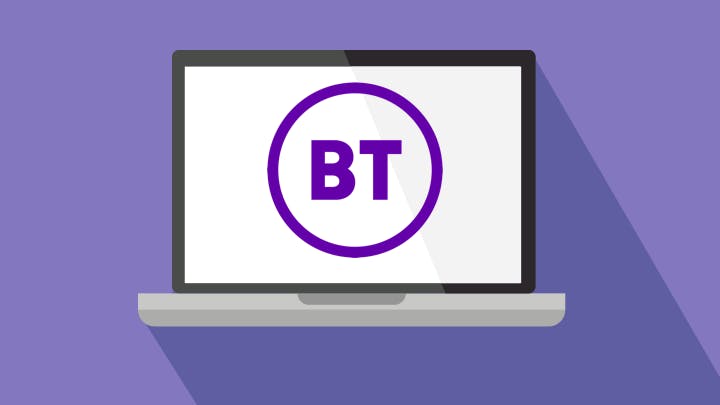 Battling it out with TV heavyweights Sky and Virgin Media, BT has flexible pay-TV packages that come with an excellent set-top box – for a lower price than its competitors. Not to mention, BT Sport is a must-have for footie fans. So, is it worth bundling BT TV with your broadband? Read on to find out more.
Since the launch of BT Vision in 2006, BT's TV services have gone through several changes. Now known as BT TV, it's built up a bank of entertainment that rivals Sky and Virgin Media.
While BT's pay-TV offering is cheaper than rival services, there's a lot going for it, such as excellent sports channels, BT-only UEFA Champions League coverage and exclusive access to AMC.
We'll delve into what BT TV has to offer.
What can I get from BT TV?
For starters, you can only get BT TV if you have fibre broadband with BT too. When bundling your broadband with BT TV, you have a choice of five plans:
All plans are available on 24-month contracts. But, unlike other big providers, you have the flexibility to change your plan every month.
And when you sign up to BT TV, you'll get a BT TV box, which uses the YouView set-top box platform to deliver TV services. Depending on the box you get with your package, you'll be able to record up to 600 hours of TV, pause and rewind live shows, and instantly access all your subscriptions and apps.
Just connect it to your BT Home Hub over Wi-fi or plug it in with the supplied ethernet cable – it's your call.
You'll be able to watch most channels on your BT TV box without an aerial connected. However, you'll need an aerial to watch Freeview channels and some on-demand services. If you don't have an aerial, a BT engineer can come and install one for you.
To see which BT TV and broadband bundles are currently available, including the latest special offers, compare your options with our postcode checker.
What channels can I get with BT TV?
It depends on which of the five BT TV packages you choose to get. With BT, you're free to change your package every 30 days, and add and remove add-ons as you please.
If your plan doesn't already include it, you can choose to add a NOW Sports Membership or NOW Cinema Membership, as well as subscriptions like Netflix and Amazon Prime Video. To take your viewing experience to the next level, there's also a HD add-on – just make sure your TV is HD-ready.
We take a look at some of BT's standout channels, as well as the add-ons you can get.
BT Sport
Arguably BT TV's main selling point, BT Sport is right up there with Sky Sports when it comes to the best sports coverage on the market.
Its strength lies in football. Not only does it show live Premier League and Europa League games every season, it's also the only service in the UK to broadcast the UEFA Champions League.
As well as football, you'll be able to watch live rugby, cricket, NBA Basketball, Major League Baseball, among many others.
All this makes it a must-have for anyone who likes watching sports, particularly avid footie fans.
Sky Sports
If you have either BT's Big Sport or VIP plan, you get a NOW Sports Membership as part of the bundle. This comes with all 11 Sky Sports channels, including Sky Sports Main Event and Sky Sports Football.
Given that both Sky and BT are top-tier for sports broadcasting in the UK, you'll have all your sports needs covered.And if you happen to have one of the Entertainment plans that don't include any sports channels, you'll have the option to include the NOW Sports Membership in your plan as a monthly add-on.
Struggling to choose between BT Sport and Sky Sports, or tempted by both? We put them head to head in our guide: BT Sport vs Sky Sports.
NOW Entertainment Membership
BT's Entertainment, Big Entertainment and VIP plans all come with a NOW Entertainment Membership. And if you have one of BT's Sport plans, you can choose to take this membership as a monthly add-on.
It gets you a host of Sky channels, including Sky Atlantic, Sky Max and Sky Showcase, as well as channels like MTV, National Geographic, Comedy Central and Nickelodeon.
AMC
Every BT TV package comes with exclusive access to American network AMC, so you'll be able to enjoy original shows like Breaking Bad, Mad Men and Fear the Walking Dead.
Netflix
BT's Entertainment and Big Entertainment plans come with a basic Netflix subscription, while the VIP plan bumps it up to a standard subscription (so you can watch on two different devices at the same time). For an extra monthly fee, you can choose to upgrade your subscription to a standard or premium one, or include it as an add-on if you have a Sport package.
As per with Netflix, you can expect a large selection of TV series and films at the touch of a button.
And if you already have Netflix, it's easy to move your account over to BT. You'll be able to keep your existing account details, such as your history and 'To Watch' list.
What is BT YouView?
Every BT TV plan comes with a BT TV Box Pro, which is a YouView set top box that connects to your BT home broadband to deliver TV services.
You can enjoy instant access to your channels and apps, and they're all slickly integrated into the BT TV interface. So, rather than having to manually trawl through BBC iPlayer to catch up on the latest episode of your favourite show, you can just scroll back to it on your homepage.
The YouView set top box also comes with some handy functions, such as the ability to pause and rewind live TV and record up to 600 hours of TV (depending on the box you have).
For £10 a month, you can get an extra BT TV Box Mini to watch your BT TV plan in more than one room. You'll be able to pause and rewind TV, although you can't record anything.
BT offers four TV boxes: three recordable ones (BT TV Box Pro, BT TV Recordable box and BT TV 4K Recordable box) and one non-recordable one (BT TV Box).
What channels can I get with YouView?
With the YouView set top box, you can watch on-demand apps like BBC iPlayer and All 4. Plus, any subscriptions you have – such as NOW, Netflix, Amazon Prime Video and Britbox – are easily accessible.
And as well as the channels in your BT TV package, you can watch over 70 Freeview channels.
What's good about BT TV?
What's bad about BT TV?
Our latest BT TV deals
*Average speeds are based on the download speeds of at least 50% of customers at peak time(8pm to 10pm). Speed can be affected by a range of technical and environmental factors. The speed you receive where you live may be lower than that listed above. You can check the estimated speed to your property prior to purchasing.
What else does BT do?
Take a look at the other services you can get from BT: