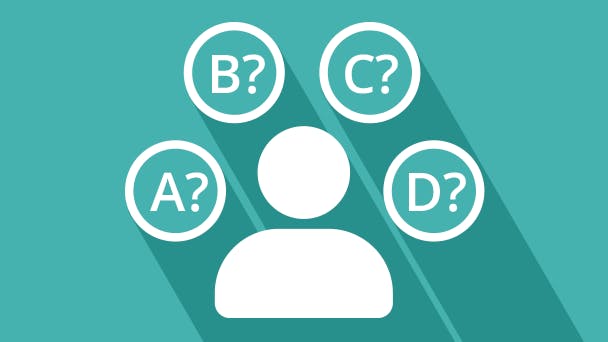 With lots of options to pick from, choosing a broadband package can be a bit confusing. To help you make your mind up, on this page our expert takes a look at what each of the main providers has to offer. And explains how to get the best deal.
So, what broadband packages are available? And most importantly, which one should you pick?
Let's take a closer look.
What types of broadband package can I get?
When it comes to broadband, you have three different types to choose from: ADSL (or standard broadband), fibre optic, ultrafast and mobile broadband.
Let's look at how they all compare:
ADSL
ADSL packages give you the basic kind of broadband that just about anyone with a phone line can get. These packages usually offer average download speeds of around 10-11Mbps.
It's the slowest kind of connection, but it's also the cheapest - and a huge number of providers offer it, so you have plenty of choice.
An ADSL package is great for a small household, and can handle regular web browsing and video streaming in standard definition.
If you want to stream in HD without buffering or do anything a bit more strenuous, however, you may want a more high-powered package…
Fibre optic
Superfast fibre optic broadband is much faster and more reliable than ADSL - and you have more choice over what speed you go for.
Most basic fibre packages have average download speeds of around 35Mbps, but you can get packages that average speeds of 362Mbps.
That makes it ideal for larger households with lots of connected gadgets, or anyone who wants to download big files, play games online, or stream TV and films easily.
Fibre's available from plenty of providers too, including BT, EE, John Lewis Broadband, NOW Broadband, Plusnet, Post Office, Sky, SSE Broadband, TalkTalk, Virgin Media, and Vodafone.
Ultrafast
Ultrafast broadband is defined as broadband that has average speeds of 300Mbps and above - perfect for very big households, streaming in 4K Ultra HD, gaming, or using VPNs and accessing remote servers without losing too much speed.
You can only really get broadband packages this fast from a tiny handful of providers, but luckily that includes Virgin Media - which is available nationally.
BT also offers ultrafast broadband deals, which are branded as 'Full Fibre'. Its fastest service provides average speeds of 900Mbps.
Mobile broadband
Mobile broadband works over 4G or 5G like your mobile phone. You can get decent download speeds on mobile broadband packages, but it's less reliable than fixed-line broadband and download limits can be restrictive.
That said it's a very good bet if you need a temporary connection, or if you want broadband in an area where fixed-line speeds just aren't up to the job.
Read more about mobile broadband, and compare deals on packages, here:
Frequently asked questions
Should I get broadband, TV, and phone together?
ADSL, fibre, and cable broadband packages can all be bundled with home phone and pay-TV. If you want two or three services, it's often cheaper to get it all from the same company on a single bill - and adding them onto your broadband package is easy and hassle-free.
Almost all providers will let you bundle in home phone. With most of them, you can upgrade your calls package to include things like evening and weekend calls, anytime calls, or cheaper international rates.
A handful also you let you bundle TV in as well. Those providers are:
To find broadband and TV combo packages, just select 'Include TV' on the comparison grid, or compare TV deals here.
What's the cheapest broadband package?
The cheapest packages of all usually have download limits, slower download speeds, and fewer features (like inclusive calls or free access to Wi-Fi hotspots).
However, it isn't a good idea to just go for the cheapest package available if it won't suit you. It's no good getting cheap ADSL if your home is better off with fibre optic speeds, for instance.
The best way to find the cheapest package for you is to compare your options with our tool. Select everything you want from your broadband, then sort the results by cost to see which providers offer what you need at the lowest price.
Compare the best broadband deals
Can I add a mobile phone contract to my broadband, TV and phone package?
Yes. The likes of Virgin Media, BT, EE and Vodafone allow you to add a mobile phone or SIM only contract to your package. And there's typically a significant saving for doing so. BT customers who add a phone or SIM to their bundle, for instance, get £5 off their mobile bill per month.