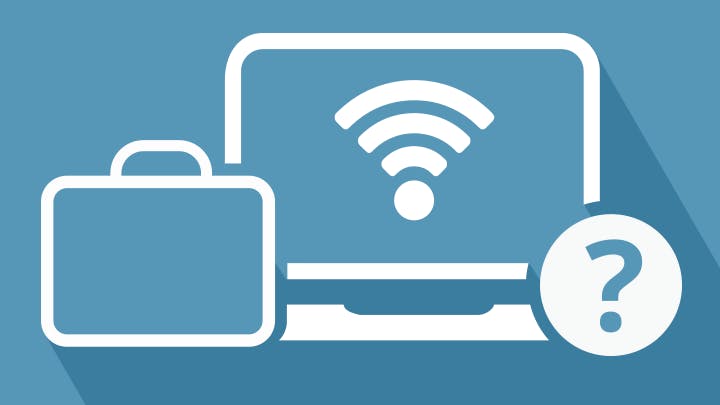 When it comes to business broadband, there are dozens of options available - from the simplest of basic ADSL connections, all the way up to 10Gb leased lines and phone systems more complicated than we can understand. So which business broadband package should you pick?
The answer is that it all comes down to what kind of business you're running. Here are some basic guidelines for choosing a broadband package for your workplace, whatever it may be.
Broadband for a home office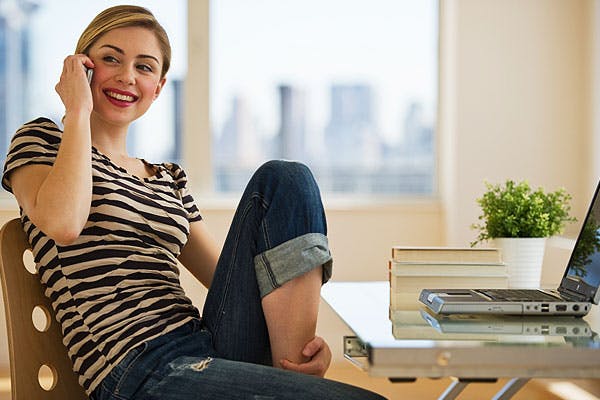 We recommend: Unlimited broadband, perhaps fibre optic
A lot of home offices are pretty reliant on an internet connection, whether that's for connecting to the main office, holding Skype conversations, emailing back and forth, or just streaming a bit of music while you work.
That means you'll be best off with broadband that has unlimited downloads. As for speed - well, that depends on what kind of tasks you use the internet for… and what the rest of your household uses it for too.
If you're constantly dealing with large files or making conference calls, you'll definitely benefit from fibre optic broadband, from providers such as Virgin Media Business and bOnline, as it'll give you a more stable connection as well as faster upload and download speeds. On the other hand, if you'll only be browsing and emailing, standard ADSL will do just fine, from providers such as Onebill or XLN Telecom.
Broadband for a shop, salon, or other high street business
We recommend: Anytime calls, ADSL broadband
For a high street retailer, anytime calls are likely to be more useful than broadband, so look for packages with those. It's a good idea to request an easy-to-remember business number too, to make life easier on customers who want to call you.
Most retailers don't need the internet for a whole lot besides taking card payments and sending a few emails, so if that's the case you may as well get a package that saves you money. Standard ADSL broadband is your best bet here, as it's much cheaper than fibre optic.
The lowest-priced packages usually have usage limits to keep costs down, which could well be fine - though if you'll be streaming music from Spotify on the shop floor all day, you'll definitely want unlimited downloads.
Broadband for a café or restaurant
We recommend: Unlimited fibre
Offering Wi-Fi to customers in your café, coffee shop, or restaurant? Brilliant! Everyone loves a good Wi-Fi hotspot when they're having a coffee or a snack.
Unlimited downloads are an absolute necessity in that case - with multiple people using your internet for most of the day, you'll breeze through a usage limit far too quickly. Speed is king in this case, too - a fibre optic connection will offer more than enough bandwidth to support everyone.
Of course, if customer Wi-Fi isn't on the cards, you're better off going for value ADSL broadband. Superfast speeds and unlimited downloads aren't quite as necessary if you only use the internet for sending emails and taking card payments.
Broadband for a small office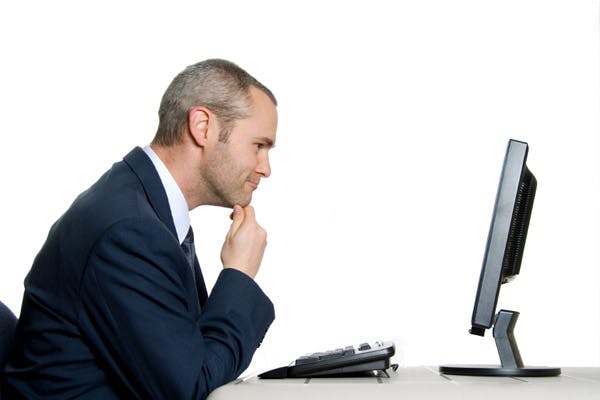 We recommend: Unlimited fibre, multiple phone lines, a static IP
Assuming everyone in your office needs to use the internet, fibre optic broadband is an absolute must for a small office. Splashing out on a fast 76Mb connection is well worth it if it's available.
If the internet is absolutely vital for doing business, and a dodgy connection would have a serious impact - if you're hosting a website, for example - consider springing for an ethernet or leased line. This'll give you a guaranteed fixed bandwidth 24/7, along with symmetrical upload and download speeds and extra support.
Look out for providers that offer you static IP addresses too. These are necessary if you want to run a server, get direct emails, or make better VoIP calls.
Another major consideration for an office is your phone system. If multiple employees have their own phone on their desk, you'll need multiple phone lines - or an integrated business phone system - to accommodate that. Most business broadband and phone providers can install another line for you, but if it's a more comprehensive system you want, look to larger providers like BT and TalkTalk.
The good thing about picking a special business broadband provider is that their services are often scalable: you can expand and change what you're receiving as your business grows.
Broadband for a large office
We recommend:Leased line or ethernet
For a large office, you'll need a broadband solution far more advanced than a basic fibre line, which simply won't be good enough to support an entire office of people.
A leased line, with ultrafast speeds, low latency, and symmetrical upload and download speeds, is your friend. It'll have enough capacity to get everyone online, be far more reliable, and make connecting to FTPs, Skype conference calls, and remote servers an absolute breeze.
Most providers that offer leased lines will also throw in things like priority tech support, beefy internet security, extended service level agreements, multiple static IP addresses, and even domain names.
To accommodate your broadband, phone system, and any other server or cloud services you need, we recommend taking a look at BT Business or TalkTalk Business to figure out what solution is best.
For more info, call 0800 092 5745.