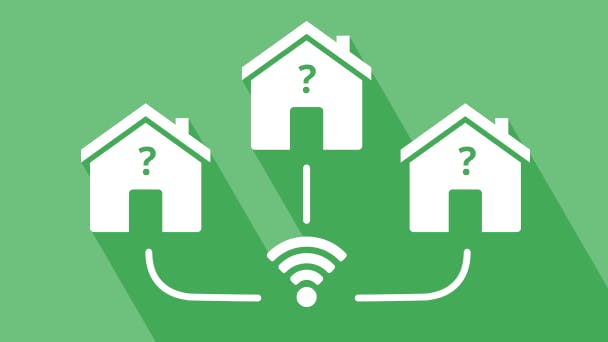 Business broadband deals come with all kinds of useful bits and bobs, like priority tech support and web hosting, and one of them is the option to add a static IP (internet protocol) addres
Unlike a dynamic IP, a static IP always stays the same, which makes connecting to your computer easier and more reliable.
This means you can:
Run a server
Host a website
Access your PC remotely
Install CCTV
Get emails directly
And do all kinds of other useful networking stuff.
Do I need a static IP address?
Although not everyone will find a static IP absolutely vital, all kinds of businesses can benefit from one, whether you've got a small business or a big office. For instance, with a static IP…
…shops, hairdressers, cafes, and restaurants can get CCTV
…a home office can get direct emails, let you remotely access your computer, and make more reliable VoIP calls
…websites and web-based services can host their site and domain name on their own server
…large offices can run an FTP server, get direct emails, connect to external services, and get general improved reliability on their connection
For more information on what a static IP is and what it can be used for, take a look at our full guide.
If you reckon you need multiple static IPs, or have a large business you need to get connected, call 0800 092 5745 to find out more information.
Business broadband with a static IP
Most business broadband providers offer static IP addresses, either included in your broadband package as standard or available as an extra. It's one of the many benefits of getting a dedicated business broadband connection - it's very rare to find standard home broadband that gives you a static IP.
The following providers offer static IPs:
To get business broadband with a static IP, pop your postcode into our postcode checker, and we'll show you what's available in your area. Pick a package that lets you add a static IP, then click through to sign up and get ready to enjoy all the benefits that it brings you.
Frequently asked questions
Does a static IP address cost extra?
How much you'll need to pay for a static IP will vary depending on which provider and broadband package you choose.
Some providers - such as BT and TalkTalk - will throw one (or more) in for free on certain business packages.
Others, such as XLN, charge a small monthly fee, though it can be as low as £2 per month. If you want a whole bunch of IPs, you may even be able to get them as a bundle for a reduced rate.
Whereas providers such as Onebill unfortunately do not offer this business feature.