What do we mean by 'free' broadband? Is there really any such thing? And if so, how do you get it? BroadbandChoices takes a look.
How to find broadband deals with no upfront cost?
Start off by entering your postcode into our postcode checker.
Compare broadband deals in your area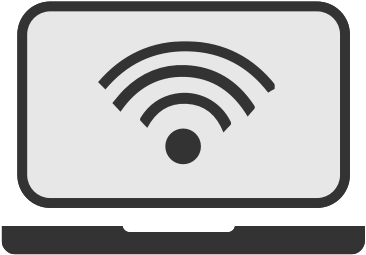 From there, we'll show you all the available broadband deals for your area - which you can refine using the controls on the left-hand side.
So you could choose, for instance, to only see deals on fibre broadband, or packages with inclusive landline calls.
At the top of the results, use the drop-down tool to sort the deals by setup costs. This will push all the free, upfront-cost-less deals right to the top of the page where you can see them. Take your pick and just click on a deal you like to sign up.
'Free' broadband isn't always cheaper
Deals with free setup aren't always the cheapest packages overall. There may be broadband out there with slightly higher upfront costs but a slightly lower monthly charge, which ends up balancing out at a lower overall price.
To see what the lowest-cost deals really are, sort your results by total first year cost. Or, take a look at today's cheapest broadband deals, handpicked by us.
One handy way of cutting your broadband bill is paying for your entire contract upfront.
There are a few providers that let you pay for everything upfront in one big lump sum and will offer you a discount for doing so.
Or, you can pay for a year of just line rental upfront and get a discount on that too.
How to find broadband providers with no upfront cost
The first step for finding deals with no upfront cost is to enter your postcode into the postcode checker here on broadbandchoices.
Then, once you're presented with a selection of deals in a table, sort by 'Setup Costs' and we'll show you all the deals we have that don't require any sort of payment upfront.
Some providers always offer packages with nothing to pay upfront, while others waive set-up charges for a limited time only. Usually as part of a special offer.
You can find deals with no set-up costs for ADSL broadband and fibre optic broadband, as well as broadband and home phone combo deals. Some providers, including TalkTalk, even offer 'free' deals on TV packages.
Providers that have been known to offer free broadband, with no upfront costs, include:
If you can't see any deals you like right now, check back in a week or two. Special offers pop up all the time that could be worth your while - including ones with the upfront costs slashed.
Frequently asked questions
Can I get free broadband?
Sadly, there is no such thing as completely free broadband. What you can get, however, is a broadband package with nothing to pay upfront. That means a free connection, free installation, and a free router or other equipment. All you need to pay are the monthly bills for your broadband service.
Can I get pay-TV with no upfront cost?
Most TV providers usually charge an upfront cost to cover equipment or engineer visits. But you can get broadband and TV packages with free installation from TalkTalk, which doesn't charge any setup costs for its basic TV package, and EE.
Other providers will waive pay-TV setup fees occasionally, but only for time-limited promotions.
To find broadband and TV bundles with nothing upfront, use our postcode checker to see what's in your area, and sort the deals by setup cost. You'll see free installation deals first, followed by the ones with the cheapest setup costs.
Can I get broadband without a credit check?
Now Broadband, Plusnet and DirectSaveTelecom offer home broadband deals without a credit check. And evidence suggests that you've also got a good chance of getting TalkTalk broadband, even if you've got an impaired credit rating.
BT also has a special package for people on certain benefits that doesn't require a credit check. Or you can opt for PAYG mobile broadband, which also means you won't have to pass a credit check.
Check out our full guide here for more info: