Now Broadband is simple and flexible. And with rolling-contract TV passes, it's great and cheaper way to get Sky TV without committing to a long-term contract.
What do you get with Now Broadband?
Now Broadband offers a choice of three, keenly priced broadband and home phone packages, as well as TV passes for Sky Sports, Sky Entertainment and Sky Cinema.
One of Now Broadband major selling points is that, alongside 12-month contracts, you can sign up for broadband on no-contract basis too.
Team that with its rolling-contract, one-day, one-week or one-month TV passes and you've got a broadband provider that notably more flexible than other providers.
What broadband deals can I get from Now?
First, let's take a look at the broadband and landline packages, which offer a choice of standard broadband or fibre. All of which come with no usage limit and come with Now Broadband's Hub Two router.
Brilliant Broadband: This is standard broadband service with average speeds of 11Mbps
Fab Fibre: Fibre broadband with an average speeds of 36Mbps
Super Fibre: Top of the range fibre broadband package, with average speeds of 63Mbps
If you opt for a 12-month contract on any package, there's no set-up fee to pay. However, if you choose a rolling contract, expect to pay a one-off charge of about £60 to cover set-up.
Now Broadband home phone call packages
Unless you add a call package to your landline, Now Broadband will charge you for calls on a pay as you go basis. Which means if you don't make calls, all you'll be paying is line rental.
However if you're one the increasingly small number of people who does make regular landline calls, you may want to add an inclusive calls package.
Now Broadband offers two. These are:
Evening and Weekends: inclusive landline calls between 7pm and 7am Monday to Friday, and all day on Saturday and Sunday
Anytime Calls: inclusive landline calls 24/7
If you want to add TV to watch online and on demand, you can add a TV pass once your package is complete.
What Now TV Passes can I get?
When your broadband order is complete, you can add a Sky Sports, Sky Entertainment or Sky Cinema pass.
As 'flexible passes', these can be added or subtracted from your bundle of Now Broadband services whenever you like.
The Sky Entertainment Pass, which is available at a discounted rate when you you sign up for broadband, and Cinema passes last for one month and automatically renew unless you cancel.
But the Sky Sports is more flexible still and allows you to sign up for one month, a week or a just a day. So you can easily dip in and out of the service, when your team's games are being televised live on Sky.
So what do you get with each Pass? Let's take a look.
Entertainment Pass - 16 live and on-demand channels, including Sky One, Sky Atlantic, Sky Witness, Sky Arts, Sky Comedy, Sky Crime, Comedy Central, MTV, Fox, Discovery, Vice, Challenge, SyFy, Nat Geo Wild, and Gold. Also includes 300 box sets.
Sky Cinema Pass - formerly known as Sky Movies. Gives you more than 1,000 movies to watch on demand, Sky Cinema live channels, and one new premiere each week.
Sports Pass - the full suite of Sky Sports channels, covering Premier League football, Formula One, golf majors, and more. See our Sky Sports guide for more information.
Kids Pass - six children's channels, including Nickelodeon, Boomerang and Cartoon Network.
Hayu Pass - All the biggest reality US reality TV shows, including Keeping up with the Kardashians, Real Housewives of New Jersey and Project Runway.
Once you've got a Pass of any kind, you can add up to six devices to your account. You'll also be able to
Now Broadband - should you go contract or no-contract?
One notable string to NOW Broadband's bow is that it's one of the few widely available providers that offers contract-free broadband.
It operates on a rolling monthly basis, which gives you the flexibility to switch, cancel, or upgrade at any time. On the downside, you will have to pay a one-off set-up fee.
Conversely, if you sign up for 12-month contract, Now Broadband waives the set-up fee entirely.
Ultimately, the choice comes down to: do you want to pay a little extra for flexibility, or commit to a year and pay less? Only you can answer that one.
Now Broadband review: is it any good?
From competitive pricing to flexible contracts, there's a lot to recommend Now Broadband. And it's a really good way to get Sky TV for a relatively small outlay and without having to commit to a longer term contract or having a satellite dish outside your house.
But that's not to say that Now Broadband isn't without its faults. Not least the fact that the set top box doesn't allow you to record show and.
Here we outline everything that's good about. And everything that's less good too.
What's good about Now Broadband?
Bundles broadband, TV and phone together
No credit check required
Keeps things simple and lets you build the package you want
Superfast fibre optic broadband available - perfect for families, shared households and heavy users
Multiple calling plans available to suit everyone
No-contract broadband gives you flexibility to switch at any time
12-month contracts also available if you prefer to spend less upfront
Gives you loads to watch, both live and on-demand
Can watch on-demand content on TV, computers, games consoles, smartphones, tablets and more
Entertainment Pass gives you some Sky channels, including Sky Atlantic - the home of Game of Thrones, Twin Peaks, and other hit US shows
More than 300 box sets available to watch at any time
More than 1,000 films on demand with Sky Cinema pass - plus a new premiere every day
Sports Pass gives you every single Sky Sports channel
What's bad about Now Broadband?
Fibre optic broadband not available everywhere
Broadband is very competitively priced
Setup costs apply if you go no-contract
Set top box is basic and won't let you record shows
Now TV passes get you fewer channels than Sky or Virgin Media TV
Although catch-up and live TV are available in full 1080p HD, some streamed content is only 720p
No broadband-only option - you need line rental as well
Monthly bills can add up if you take multiple TV passes together
You can get much better speeds with Virgin Media
Unlike the likes of BT and Sky, doesn't offer a free public Wifi network
No option to add a mobile phone plan to your bundle and save money on your total bill
See our full NOW Broadband review for more info.
Our latest Now Broadband deals
*Average speeds are based on the download speeds of at least 50% of customers at peak time(8pm to 10pm). Speed can be affected by a range of technical and environmental factors. The speed you receive where you live may be lower than that listed above. You can check the estimated speed to your property prior to purchasing.
Is Now Broadband available in my area?
Now Broadband uses BT's nationwide Openreach network. That means it's widely available and there's a very good chance you'll be able to get it.
To find out for sure, just type in your postcode in our availability checker below. And we'll do the rest.
Compare broadband deals in your area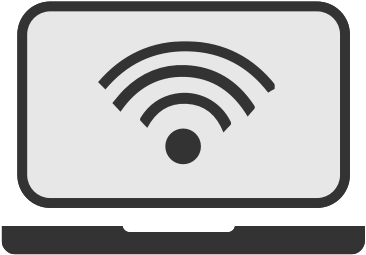 How do I contact Now Broadband?
You can get in touch with Now Broadband on 03303 323050. Call centre opening hours are 8am-11pm.
How does Now Broadband compare against other providers?
The big draw of Now Broadband is its one-month deals, which aren't offered by many other providers. Virgin Media offers these on broadband too, but they're a fair bit more expensive and not as widely available.
One-month TV deals bundled in with broadband aren't available from any other providers full stop – bar streaming services like Netflix.
But regardless of contract length, Now offers good, competitive broadband. Download speeds are comparable to other Openreach-based providers such as Plusnet and TalkTalk, though it doesn't offer the high-speed broadband available from providers like Virgin, BT, Sky, EE, and Vodafone.
Price-wise, it's one of the best. Costs for similar packages are usually on par with TalkTalk, Plusnet, Vodafone, and EE.

Alternative broadband providers to Now Broadband
Compare all your options by taking a look at our guides to other broadband, phone, and TV services:
Frequently asked questions
What router does Now Broadband use?
All Now Broadband packages come with a Now Hub 2 Wi-Fi router, which allows you to connect up to 64 internet-enabled devices simultaneously and offers speeds of up to 1Gbps.
Using the same technology as the Sky Q Hub, the Now Hub 2 is also equipped with smart power-consumption technology that means your router will go into low power mode when it's not in use.
Who owns Now Broadband?
Now Broadband is owned by parent company Sky and offers more flexible access to Sky's range of channels, in the form of Now TV passes, as well as affordable fibre and ADSL broadband deals.
Is Now Broadband the same as Sky?
Now Broadband offers access to the best of Sky's sports, movies and entertainment programming. But it works very differently to Sky, by allowing customers to add and subtract channels whenever they like, with what are called Now TV Passes.
When it comes to broadband speeds and service quality, Now Broadband and Sky are pretty similar.
But the major difference is lies in the set top box you get with their packages. Sign up with Sky TV and you'll get a state of the art Sky Q set top box, which can record multiple channels simultaneously and allows you to watch your recordings on the go. And comes with a state of the art touch remote that can control the TV as well as your box and beeps to help you find it when you've misplaced it.
With Now Broadband, the set top box is much simpler and has no space for recordings. It also comes with a basic remote that's just for turning on the box and flipping through channels and apps.