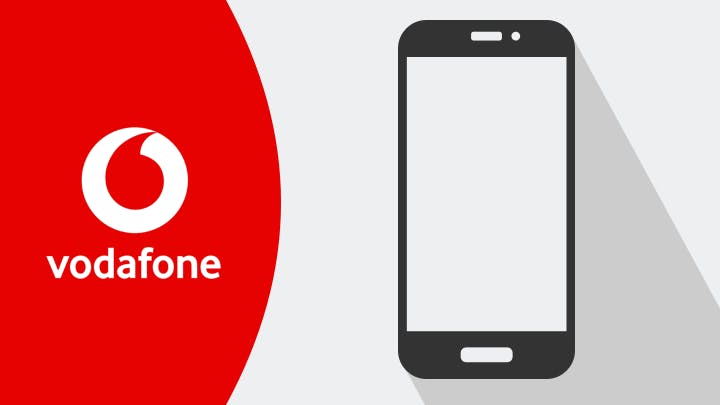 On 1 January 1985, Vodafone made the UK's first mobile phone call. Today it boasts of having almost 20 million users and one of the largest mobile networks in the country.
Vodafone has a lot going for it - from the massive choice of handsets, to their generous Red Plans with unlimited calls, to pay as you go deals with lots of rewards. Read on to find out more.
Vodafone pay monthly mobile plans
When you pick a pay monthly plan from Vodafone, you'll be given a lot of choice over the specifics of that plan. The network gives you lots of options, from budget tariffs with 250 minutes and only 250MB data, to plans for heavy users, comprising unlimited calls and up to 40GB data. All plans offer unlimited texts.
What you'll pay depends on numerous things - what you need, the handset you pick out and so on. Use our comparison service to compare all the various options.
As for handsets, you've got a lot of choice. There are flagships, like the latest iPhone or Samsung Galaxy, as well as budget devices, and everything in between.
Vodafone Red 4G Plans
Seeing red isn't always a bad thing - especially if it gives you super-speedy mobile broadband and tons of perks. Vodafone Red plans give you 4G (although you can also get 3G Red Plans if 4G's unavailable), unlimited calls to both landlines and mobiles, unlimited texts, and more generous data limits - starting from 8GB and going up to a hefty 60GB a month.
Vodafone plans also throw in some interesting extras. These include:
BT Wi-Fi hotspot access - Since 4G data use is limited on Vodafone (once your first three months is up at least) it's often worth switching to Wi-Fi. Vodafone lets you do that out and about by accessing any of BT's vast public Wi-Fi hotspots without charge. The amount of Wi-Fi data you get differs according to the plan you pick.
Early upgrade plan - If you're eager to get your hands a new phone before your contract - typically 24 months - is up, you can upgrade up to 60 days early with Vodafone Red.
Entertainment subscription - Various Vodafone Red 4G plans come with a 12-month subscription to an entertainment package of your choosing. Pick between Now TV, Spotify, or Sky Sports Mobile. You can stream Now TV or Spotify on your phone, but you'll also be able to use them on computers, games consoles, tablets, smart TVs and more. A word of warning, though - streaming video eats data extremely quickly, so while it's a very nice perk, try to stick to Wi-Fi as much as possible.
Roaming - Vodafone's roaming zones are extensive, with a selection of more expensive plans on offer that let you use your UK allowances in locations across the globe for no extra charge. Lower-cost plans generally require you to pay a daily charge when you're overseas, depending on your destination.
Vodafone SIM-only
Already got a phone you love? It's worth considering a Vodafone SIM-only plan. Like its mobile contract deals, Vodafone SIM-only plans cover a wide range, from 250MB data and 250 minutes all the way up to 40GB with unlimited calls and texts. They all include 4G, and the Red SIM-only bundles have all the same benefits as a Red contract deal.
Vodafone mobile coverage
Vodafone has 4G coverage for around 88% of the population. There are plans to expand it city by city, so if it's not available where you live, it may be in the coming months. 3G coverage is excellent, reaching almost everyone.
To see if you can get Vodafone services in the areas you frequent, you should check the company's mobile coverage checker.
What's good about Vodafone mobile?
Lots of choice - Vodafone has an incredibly wide choice of handsets and tariffs
4G data with all plans
Inclusive subscriptions to Now TV, Spotify, or Sky Sports Mobile
Upgrade your phone up to 60 days before the end of your contract
Free BT Wi-Fi access
What's bad about Vodafone mobile?
Its plans aren't the cheapest around
For more info and the complete lowdown, take a look at our Vodafone mobile review.