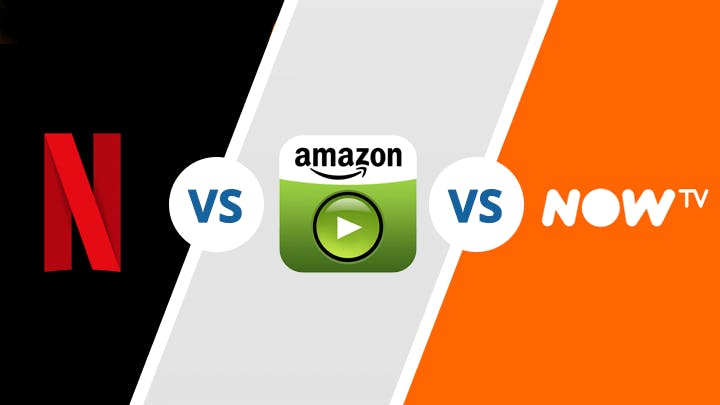 You can never have too many TV shows and films at your disposal - that's what we say. And that's why we're big fans of subscription streaming services.
The three main players in the UK are Netflix, Amazon Prime Video, and NOW Broadband. They all offer a fab selection of telly and plenty of movies to watch on demand, as much as you want and whenever you want. You can even get them alongside a regular TV package. But which one is best for you? Let's take a look at them.
Netflix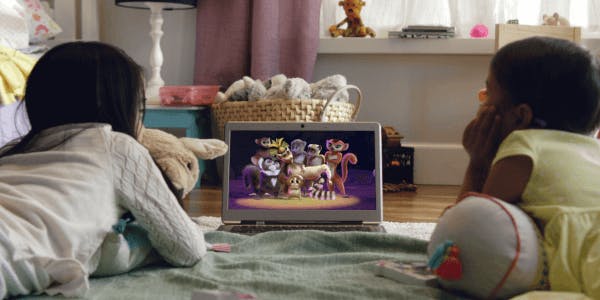 Price: £6.99-£12.99 per month; 30-day free trial
Netflix began life in the US in 1997 as a mail-based DVD rental service. These days it's a household name - quite literally, since all around the world people are streaming films and TV shows on TVs, computers, and tablets, without a Royal Mail frank in sight.
That's largely thanks to highly acclaimed original shows (like Stranger Things and Sex Education) and popular series that have migrated to being Netflix-only (like Breaking Bad). It's so popular, in fact, that when Netflix enters a region, movie pirating actually goes down.
Why it's good
It's available on tons of devices. Web browsers, iPhones, Androids, Windows Phones, smart TVs, streaming sticks, games consoles - whatever tech you're rocking, it's almost guaranteed to support Netflix either online or as an app.
There are some excellent original programmes - Russian Doll, House of Cards, Orange is the New Black, Daredevil, Sense8, and BoJack Horseman to name a few.
It's also got tons of British TV and films from the BBC, Channel 4, and more.
You can watch it on up to four screens at once, and can even put multiple profiles on a single account - perfect for families.
HD is available, as is Ultra HD on a few videos.
Prices are tiered, so you'll only need to pay as much as you want to, depending on how many screens you'll be watching on at once and what screen resolution you want. It's also on a rolling monthly basis so you can cancel your subscription at any point.
There's a 30-day free trial.
Why it's bad
Besides Netflix originals, there aren't many new releases. Most films will arrive on DVD and other services a good few months before they land on Netflix, if they do at all.
UK Netflix doesn't have nearly as wide a range of programming as the US version.
Since shows and films are added on a contract basis, they have a tendency to disappear without warning every now and then.
How to get it
Thanks to its wide availability, you can set up an account on pretty much any device ever. But good news if you've got a YouView or a Virgin Media TiVo box - they've both got the app already included. The Netflix app can also be downloaded on streaming sticks.
Amazon Prime Video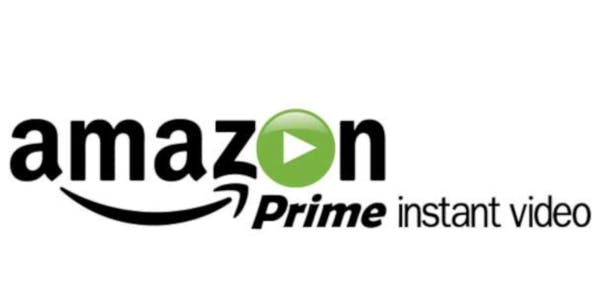 Price: £7.99 per month for Prime Video only, or £79 per year for an Amazon Prime subscription; 30-day free trial
LoveFilm was a UK-based DVD-by-mail company, which turned into an online streaming service, then got taken over by retail giant Amazon. Since then it's had a serious revamp. Rebranded as Amazon Prime Video, you'll find tons of the latest TV series and movies, and it's recently started its foray into original programming too.
Why it's good
£7.99 a month subscription available for video only, with a one-month free trial - one of the cheapest around.
Pick the yearly Prime subscription option, and you won't just get Prime Video - it'll also get you next-day delivery on thousands of Amazon products, free books in the Kindle library, Amazon Prime Music, and early access to certain deals. For the equivalent of £6.58 per month, you're getting a lot.
HD resolution is available as standard, and Ultra HD is available with smart TVs and Amazon Fire.
There's some decent original programming - The Marvelous Mrs. Maisel, Sneaky Pete, The Man in the High Castle, and The Grand Tour.
Other than the originals, there's a very wide range of TV and film, including new releases and big blockbusters.
You can download videos to your device to watch later.
There's a 30-day free trial.
Why it's bad
Yearly Prime subscription costs £79.
Though it's got some good original shows, they're not as popular or critically acclaimed as those from, say, Netflix.
There are a few gaps in its range of devices - you won't find it on Chromecast, Windows Phones, or pre-iOS 7.0 iPhones and iPads.
How to get it
Like Netflix, you can set up an Amazon account from a huge range of devices that have the Prime Video app. That app's available on most smart TVs - so it can go alongside whatever TV package you choose - and is the raison d'être of the Amazon Fire TV Stick or box.
NOW Broadband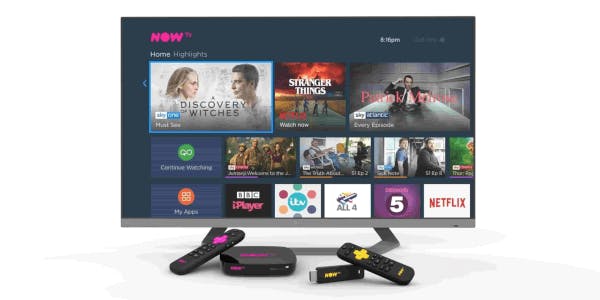 Price: £7.99 a month for an Entertainment Pass, with a 14-day free trial; £11.99 a month for a Sky Cinema pass, with a 14-day free trial; £33.99 a month (or £8.99 for one day, or £14.99 for one week) for a Sky Sports pass; £3.99 a month for a Kids Pass, with a 14-day free trial.
Launched in 2012 and owned by Sky, NOW Broadband was created as an easy way of getting pay-per-view movies and sports to anyone who doesn't have Sky TV. It comes in the form of monthly passes for Sky Cinema and Sky Sports, and an Entertainment Pass for 11 pay-TV channels - including Sky 1, Sky Atlantic, Comedy Central, Nickelodeon, and Discovery.
It also offers broadband and home phone packages, which you can of course combine with your pick of telly as well.
Read more about everything you can get from NOW Broadband.
Why it's good
It's a fantastic way to get pay TV channels without all the drawbacks - it's cheaper than subscribing to a package, and there's very little setup, no long contracts, and no need for a satellite dish. It also means you can watch Sky Cinema and Sky Sports regardless of what other TV you subscribe to.
You can mix it in with your broadband package.
Sky Cinema has an amazing range of films, including a bunch of brand new blockbusters before they're even out on DVD.
The NOW Broadband app is available on YouView boxes, so you can get it alongside a cheap TV package from BT or TalkTalk.
It's the only one of the three to offer live sports - or any live TV at all, for that matter.
There are 14-day free trials for the Entertainment and Sky Cinema passes.
Why it's bad
TV wise, there's not quite as much choice as Netflix or Amazon Prime Video - you're kind of limited to those 13 channels, unless you get a NOW TV box with Freeview.
There aren't any exclusive original shows.
Subscribing to TV and films is expensive compared with other services.
It's not supported by quite as many devices - Windows Phones, Kindle Fire HDs, and Google Chrome don't get a look in.
Full HD (1080p) streaming isn't available across the board as of yet, and Ultra HD is out of the question.
See our full NOW Broadband review here.
How to get it
NOW Broadband has its own set top box that you can plug into your TV alongside whatever other box you may have. That is, unless you have a YouView box - available with a BT TV or TalkTalk TV package - which already has the NOW Broadband app installed. You'll also find the app on various smart TVs, games consoles, smartphones, tablets, and of course web browsers.
Conclusion
Honestly, the best of the three for you and your household depends a lot on what devices and TV package you already have. And on what you want to watch, of course, since they all offer such different things.
NOW Broadband works a little differently from Netflix and Amazon Prime Video, with its main focus on live channels, sports, and premium movies - while the other two are based more around box sets and great films. What it means is that if you want the very latest and best movies, a Sky Cinema pass on Now TV is by far the best choice.
But if you're more concerned with binge-watching some cracking TV series (or if you already have Sky TV), Netflix and Amazon Prime Instant Video are pretty close. Netflix is an excellent supplement for any TV package to get more box sets - especially if you've got a low cost one with a Netflix-compatible box, such as Virgin Media's Player TV or TalkTalk's basic TV.
Amazon's service, on the other hand, is about more than just telly, if you spring for a full Prime subscription. For next-day delivery and Prime Music, as well as tons of great shows, it's something quite special. And it's a no-brainer if you've got an Amazon Fire TV Stick.
So our ultimate conclusion is:
Best for movies: NOW Broadband
Best for TV: Netflix
Best all-rounder: Amazon Prime Instant Video
All three offer free trials… so we'd say your best bet is give them all a try and see which one you like best.