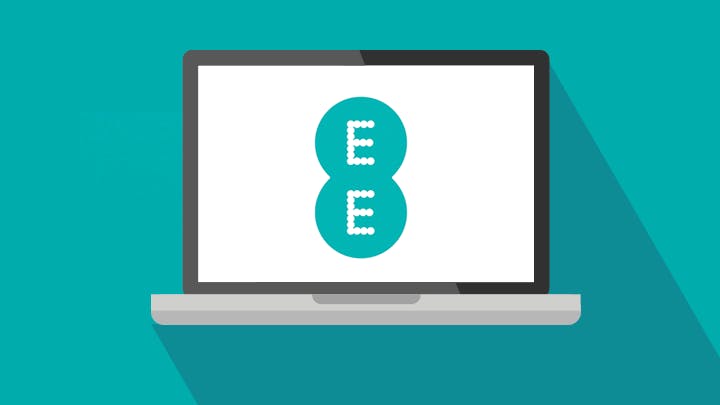 EE pairs decent broadband with a TV service based on Apple TV. But how does it measure up to the likes of Virgin Media, Sky and BT? We take a look.
Is EE broadband any good in 2023?
Yes, there's a lot to like about EE. Not least the fact that it's broadband, which uses the same network infrastructure as parent company BT, is pretty fast, widely available and cheaper than most household-name providers.
Based on the Apple TV 4K set top box, EE TV service is notably flexible too and allows you to add services on a monthly rolling-contract basis.
So it's a good bet if you're on a tight budget.
EE broadband review
Below we take a look at each of the key aspects of EE broadband in turn, to give you a really good idea of what it's got to offer...
Cost
EE's broadband is priced at the cheaper end of the scale. It usually costs a little more than similar packages from Plusnet, TalkTalk, and Post Office, but it's almost always cheaper than BT, Sky, and Virgin Media.
Prices often change though, and all these providers are known for offering deals and special offers - including EE itself.
We recommend comparing packages in your postcode to see what the current best deals are.
Compare broadband deals in your area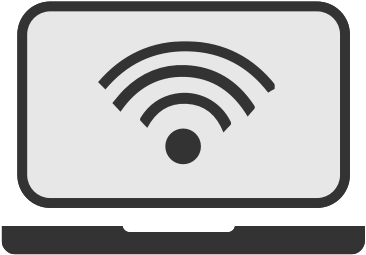 Speeds
EE's selection of packages includes everything from basic, ADSL broadband to high-end fibre. With speeds to match.
Here's a snapshot of what you can expect from each of its packages:
Standard Broadband -10Mbps average speed.
Fibre Broadband-36Mbps average speed.
Fibre Plus Broadband -67Mbps average speed.
Fibre Max 100 Broadband- 145Mbps average speed.
Fibre Max 300 and Fibre Max 900 Broadband- 300Mbps and 900Mbps average speed respectively.
EE's most widely available packages are Standard Broadband, Fibre Broadband and Fibre Plus and their speeds are similar to most Openreach-based providers, including Plusnet, Sky, TalkTalk, and Vodafone.
It's fair to say that EE's fibre packages will easily be fast enough for most households. Even busy family homes and multiple occupancy student accommodation.
Faster speeds are available elsewhere, however. BT's widely available 50Mbps package, for instance, is only a few pounds per month more than EE's Fibre Broadband and there's a very good chance you'll be able to get it in most locations.
Meanwhile, Virgin Media has packages with headline speeds of over 1Gbps. So if you need some really high-capacity broadband, they might be worth a look.
Usage allowances
All EE broadband is unlimited. More importantly, EE packages are truly unlimited, which means there are no download caps, and no fair usage clauses.
In the past, EE used to manage web traffic, which slowed users' connections for certain tasks at certain times of the day, but that's not the case any more.
Router
You get an EE Bright Box router included with EE broadband - either the Bright Box 1 with ADSL broadband, or the Smart Hub with fibre.
The Bright Box 1 is fine. Wi-Fi is secure, and everything connects properly without any issues, but you won't get the fastest speeds in the world. Then again, you won't get the fastest speeds in the world with ADSL broadband anyway.
On the other hand, the EE Smart Hub is actually pretty impressive. It's got some of the latest router tech going on, like 'ac' wireless, dual-band Wi-Fi for faster speeds on certain devices, and a 1Gb-speed ethernet port.
For fibre broadband at this price range, the EE Smart Hub is one of the best routers on offer - in terms of tech, it's identical to the BT Smart Hub and on the same level as the Sky Q Hub.
If you're prepared to pay out a bit more, you can add EE's Smart WiFi service to your bundle. This consists of multiple routers that combine to form a mesh network and ensure a strong signal in larger homes.
EE home phone
A landline is optional with all EE broadband packages, with the exception of Standard Broadband.
And the good news is that if you don't want a landline with your EE fibre package, opting out will save you about £8 per month.
If you do choose to take a landline, though, you'll get pay-as-you-use calls as standard. So you'll only pay for the calls you make.
Conversely, if you're likely to make a lot of calls, you can upgrade with calls packages that include 'Anytime calls to UK Landlines and Mobiles' or 'Anytime UK and International Calls'.
For a few more calling features, you can also add Call Plus. That includes three-way calling, call divert, anonymous call rejection, and more.
That's pretty good - though it's not particularly flexible, as it's all or nothing. You'd be better off with BT if you want more choice here.
It's also a little lacking on your options for calling mobile numbers - again, it's either 1,500 monthly minutes or nothing. You may prefer a provider like Plusnet if you call mobile numbers a lot.
That said, all the main stuff that most of us want from a landline is available. It'll do just nicely.
EE TV
EE's TV service is based on Apple's highly rated TV 4K streaming box.
And it's important to be aware that it's very much not a set top box in the manner of Sky Q or Virgin Media's TV360, both of which have the big selling point of allowing you to start watching shows on one device and pick up exactly where you left off on another gadget.
But Apple's effort does stream in 4K, offers voice commands via the Siri app and comes with a nicely designed interface that makes it easy to access streaming services and live channels.
EE doesn't have any TV content of its own, of course. But allows you to add and subtract passes on a rolling-contract basis. So it's very flexible. And you get BT Sport for no extra charge too.
EE TV customers also get an app, so they can watch content on the move on their smartphones and tablets.
The catch is that you can only get EE TV if you also sign up for broadband and mobile phone service from EE too.
That's in sharp contrast to other TV services, such as NOW TV passes, that don't require any more commitment than a monthly pass.
Extras
Money off- If you get both EE broadband and TV, you'll get 10% off your mobile phone plan.
Free data - Broadband customers who also take a mobile phone or SIM get 5GB per month free
Security - All packages come with a free one-year trial of Norton Security for your gadgets.
Cancellation credit - Switching early from your current contract, with cancellation fees to pay? EE can give you up to £50 credit to help out.
You can read more about EE mobile here.
Our verdict
EE broadband isn't the fastest around, but it's straightforward and notably good value. And stands out from a lot of providers by offering fibre broadband with no landline.
Its TV service isn't bad either and is nice and flexible. But if you want an all-singing, all-dancing family entertainment bundle, you might be better of turning your attention to Sky Q or Virgin Media's TV360.
If you have an EE mobile too, EE broadband is fantastic - that extra 5GB of data on your phone every month is a seriously good bonus.
Pros and cons of choosing EE broadband
What's good and not so good about EE? Let's start with the good...
Well priced broadband with decent speeds
TV service is flexible
No requirement to take a landline on fibre packages
Some neat freebies for EE mobile customers who add broadband
And what about the less good? That'll be...
TV service isn't as comprehensive as Sky Q and Virgin Media TV360
Faster broadband is available from Virgin Media
How does EE compare to other providers?
When it comes to speeds, EE certainly isn't the fastest. That'd be Virgin Media, which delivers a consistently quicker service.
However, EE's speeds are very much in line with the likes of BT and Sky. The difference is that EE is generally a fair bit cheaper.
EE's TV offering doesn't have all the bells and whistles of Sky Q and Virgin Media TV360.
That said, it's very flexible, comes with BT Sport free of charge and works out cheaper than the big-name providers' TV services.
Overall, EE is a good all-rounder. And is even more attractive if you're an existing EE mobile phone customer and qualify for free data and discounts.
EE comparisons