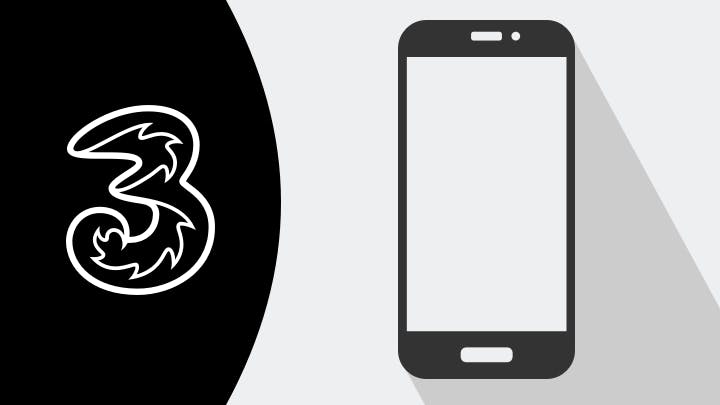 What can you get on Three? Uh, everything. Any kind of deal you could possibly want for a phone or tablet is probably available from Three.
For a start, it offers plenty of phone contracts, with a massive variety of handsets to choose from, some of which have nothing to pay upfront. Whether you want the latest iPhone or something on more of a budget, you're covered.
Or, if it's SIM-only you're after, Three has a nice set of 12-month, 30-day, and pay-as-you-go plans.
Both its phone and SIM-only contracts come in a wide range of tariffs, from 500MB of data and 200 minutes per month all the way up unlimited (All-you-can-eat) everything. Unlimited texts are included in every plan too.
And its unlimited data really is unlimited! There's a fair usage cap of 1000GB per month, but you'll need to download 1.4GB per hour every single day to reach that.
Three's Advanced plans also have some neat extras thrown in. There's Feel at Home Around the World, which lets you use your phone abroad in more than 70 destinations at no extra cost; free calls to Three's customer services; and a personal hotspot allowance. Some plans even let you use streaming music services without using your data.
You can also get mobile broadband devices, dongles, and data-only SIMs for tablets from Three.
Three mobile coverage
You'll get signal almost anywhere - its network covers 99% of the population. 4G coverage isn't quite as good, but you should be fine in most towns and cities. Make sure you can get signal in your area before you order by using Three's coverage checker.
Read more about mobile coverage.
What's good about Three?
Huge range of deals and plans - whatever you're after, Three has probably got it
The only way to get truly unlimited mobile data in the UK
Low up-front costs on handsets
Plans aren't bad value
'All-you-can-eat' texts standard on all plans
What's bad about Three?
Not the widest coverage in the country
Not the cheapest mobile provider either
Tethering isn't allowed on all plans
Not many perks or extras - there's no O2 Priority or free music streaming subscriptions, for instance