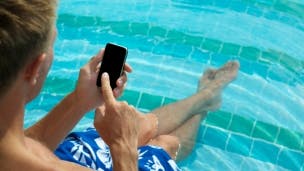 I have a contract with Three and I'm about to go on holiday. Can I use my phone while I'm there? How much will it cost me?
Gillian White, via email
Well, the good news is that you can absolutely use your Three (www.three.co.uk) phone abroad, almost anywhere in the world. Exactly how much it'll cost you - if it even costs anything extra at all - depends on your destination and what kind of plan you have. So, before going any further, pop over to the Roaming Abroad page on Three's website, enter your destination into their search bar, and see what charges you can expect.
If you're going to a Three Feel At Home country…
Three offers a special 'Feel At Home' plan for travellers to a bunch of destinations, including the whole of the EU.
Those are: Aaland Islands, Australia, Austria, Belgium, Brazil, Bulgaria, Channel Islands, Croatia, Cyprus, Czech Republic, Denmark, Estonia, Finland, France, French Guiana, Germany, Gibraltar, Greece, Guadelope, Hong Kong, Hungary, Iceland, Indonesia, Ireland, Isle of Man, Israel, Italy, Latvia, Liechtenstein, Lithuania, Luxembourg, Macau, Malta, Martinique, Netherlands, New Zealand, Norway, Poland, Portugal, Reunion, Romania, Saint Barthelemy, Saint Martin, San Marino, Singapore, Slovakia, Slovenia, Spain, Sri Lanka, Sweden, Switzerland, and the United States (most associated islands - like the Balearic Islands and Sicily - are covered too).
What Feel At Home means is that you can use your phone in these locations at no extra cost. All the usual call, text, and data allowances that you have at home in the UK will apply abroad.
If you're on a Pay Monthly Advanced contract, you can use your calls, texts, and data within your standard limit - and if you run out, there's the option to buy Add-ons to extend them
If you're on a Pay Monthly Essential contract, you'll need to buy an Add-on to roam abroad (outside of the EU)
If you're on Pay As You Go, calls and texts will cost the same as back home, and you can convert your credit into a data Add-on if you want to use the internet
Feel At Home should kick in the moment you step off the plane. You'll receive a text confirming you're in a Feel At Home zone, and then another one confirming the standard roaming rates for that country.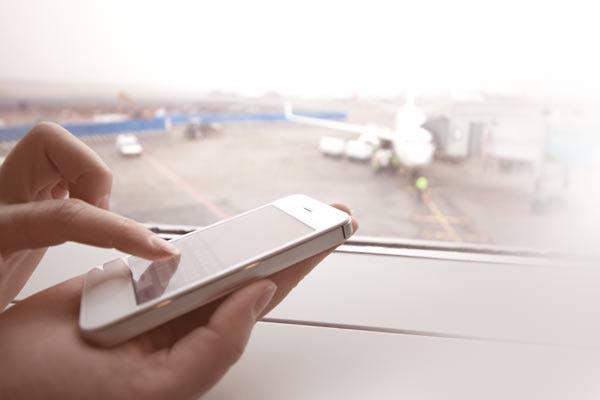 There are just a couple of limitations to watch out for:
The usual allowances on your contract apply, but if you go over them, you'll be charged the usual roaming rates - up to 18.8p per minute, 5.9p per text, and 10p per MB of data.
If part of your plan is unlimited, 'all you can eat', or has a large allowance, it's capped abroad - 3000 minutes, 5000 texts, or 12GB of data. That's a pretty big amount though, so you probably don't need to worry about exceeding the limit.
070, 084, 087, 09, and 118 numbers are charged the normal rate.
Tethering or Personal Hotspot is not available abroad, even if it's in your plan or you have a Personal Hotspot Add-on.To see Feel At Home in action, why not check out the #HolidaySpam tag on Instagram or Twitter?
If you're going elsewhere…
You can still use your Three phone outside of the Feel At Home zone - again, check Three's website to see if your country is covered and what your roaming rates will be. Then you just need to activate roaming: make sure your device is compatible and roaming is switched on, and log onto your Three account to check it's activated there too.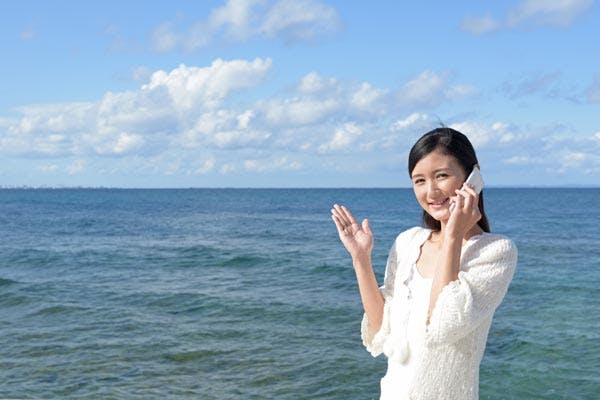 Tips for using your Three phone abroad
When you're calling or texting the UK from abroad, remember to replace the 0 at the start of the number with +44.
Check your device and account before you leave! Go on Three's website or log onto your My3 account to make sure roaming is available, and see what the charges will be for where you're headed.
Remember to switch off mobile data if you don't have Feel At Home or an Internet Pass - apps might still be running in the background and using data, which you may get charged for.
Outside of Feel At Home countries, using the internet abroad can work out better value than making lots of texts and calls (e.g. with an Internet Pass or by connecting to your hotel's Wi-Fi) - why not make the most of it by downloading apps like Facebook Messenger, WhatsApp, or Skype to use instead?
Watch out for airline and maritime networks (like on a plane or cruise ship) - they don't count under Feel At Home, regardless of where you are, and you'll be charged roaming rates.
Watch out near country borders too - you could accidentally connect to the wrong country and get charged more expensive rates.
Always bring sunscreen. You can't enjoy phoning your mates at home if you're busy nursing a sunburn.