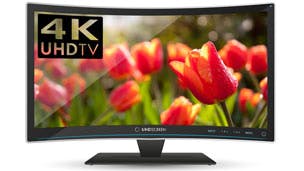 My family recently got a new 4K-ready TV. How do I find 4K content to watch on it? Are there any 4K channels or apps we can get?
Brian F, via email
Sounds like you've spotted the one problem with 4K TV right now, Brian. And that's that not everything is available to view in the high-resolution TV format.
But if you know where to look, there are still plenty of 4K movies and TV shows to enjoy.
Look out for any mention of '4K' as well as 'Ultra HD' or 'UHD'. Both are technically slightly different, but they both refer to the same concept - video with a resolution in the region of 4000 x 2000 pixels.
BT Sport and TV shows
If you want to see every shimmy and sleight in Champions League, Premier League, FA Cup, and Aviva Premiership Rugby games, signing up for the BT Sport Ultimate UHD channel as an add-on is a good bet.
You can also get it by signing up for BT's VIP package, with which BT Sport Ultimate comes as standard.
BT also offers UHD TV and movies as standard on its top-tier VIP package. If you're on any other BT TV package and signed up after February 2020, you can get HD content by signing up for an add-on.
This enables you to see HD versions of channels that are part of your package, assuming an HD version exists. Add-ons you can pick from are HD, HD + 4K and NOW TV Boost.
Older BT customers (those who signed up before February 2020) who haven't moved to a newer, flexible BT TV package have a bit less choice, but can sign up for the HD Extra add-on.
This provides access to HD versions of the likes of Comedy Central, AMC and Dave.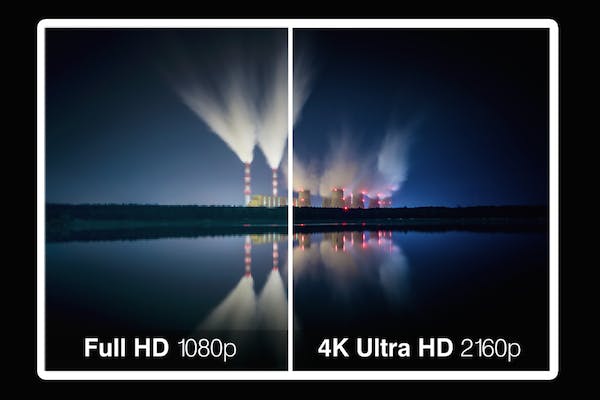 Ultra HD Blu-ray
The selection is still a tad limited, but you can buy 4K movies on DVD thanks to Blu-ray. You'll need an Ultra HD Blu-ray player - which isn't cheap - and some discs to watch on it.
Sky Q
Sky offers lots of 4K content to watch via the Sky Q service.
There's Premier League games on Sky Sports, every Formula 1 race, 100+ blockbuster movies on Sky Cinema, natural history docs, some TV drama and various TV box sets.
You'll need a Sky Q box to receive it all though, which may require you to upgrade if you're on an older package - ring Sky if you're interested. Or, sign up to a new package here.
Netflix
Netflix is leading the pack for 4K streaming so far. An extensive range of its shows and movies are available in Ultra HD, including episodes of Daredevil, Jessica Jones, Sense8, and Breaking Bad, plus some nature documentaries.
To watch Netflix in 4K, you'll need to sign up to its priciest Premium subscription tier. At the time of writing, that'll cost you £11.99 per month.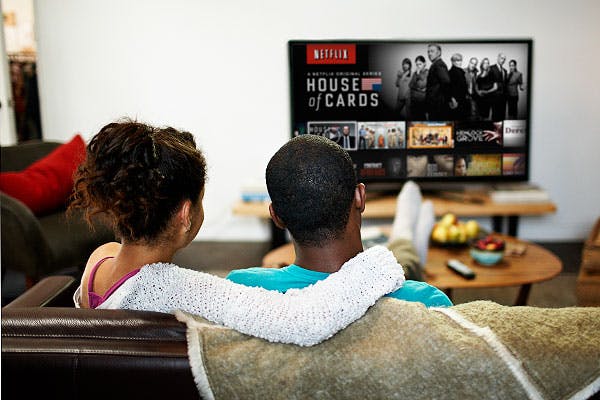 Amazon Prime Video
Amazon's not far off in the 4K stakes, actually. Unlike Netflix, though, the 4K content is included in the standard subscription price.
At the time of writing, some standout UHD shows included All or Nothing: Manchester City, Fleabag and the Grand Tour.
YouTube
Both YouTube and Vimeo support resolutions up to 4096 x 3071, so there's definitely content to watch on there.
You'll find movie trailers, wildlife clips, videos from the International Space Station, and all kinds of things that users have uploaded.
BBC iPlayer
iPlayer is still testing the waters when it comes to 4K. At the moment, you can check out Blue Planet II in stunning 4K (and you really should), as well as Dynasties, His Dark Materials and Planet Earth II.
Virgin Media
Virgin Media TV customers with a V6 box and who are signed up to its Maxit TV product can watch a range of 4K content on the dedicated Virgin Media TV Ultra HD channel.
At the time of writing, the ad-free channel is airing the likes of House of Cards, Start Up with Martin Freeman and live performances from the Rolling Stones and Imagine Dragons.
Virgin Media TV customers can also watch UHD content on Netflix and YouTube, as well as BT Sport UHD.
Frequently asked questions
What exactly do I need to watch TV in 4K?
To watch 4K video, you'll require:
A 4K TV
A 4K-enabled box and subscription to 4K channels
An HDMI cable that's compatible with 4K
A fibre broadband service fast enough to stream 4K video