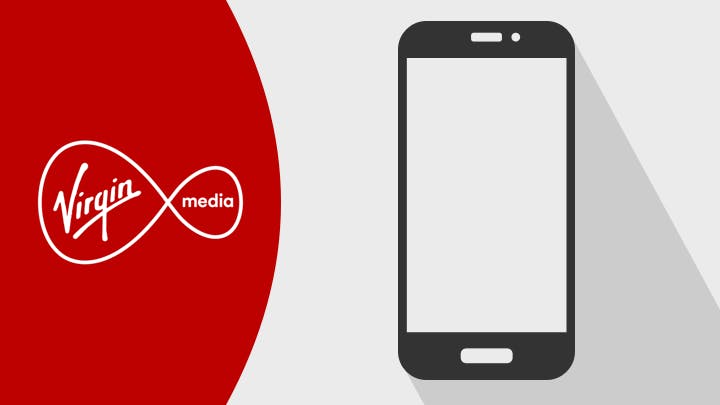 Virgin Media doesn't just do broadband, home phone, and TV packages. It's a quad-play provider, which means it offers mobile deals along with all of those as well.
Virgin Mobile plans are available to everyone, but if you've also got Virgin Media broadband, home phone, or TV in your home you might be able to get your hands on a discount or some tasty extras.
What can I get from Virgin Mobile?
Whatever you're looking for, you can probably get it from Virgin Mobile, which offers a UK-wide 4G service and a newer, faster 5G service that's available in around 100 towns and cities at the time of writing (January 2021).
Virgin Mobile contract plans
There's a decent selection of handsets, including a big range of iPhones, Samsung Galaxies, Sony Xperias, and plenty more. Almost all are offered on two-year contract plans, and some are available to buy outright at a good price with a pay-as-you-go SIM.
On a phone contract, you can either get a standard one or opt for a Freestyle Contract. This splits your monthly bill up into the cost of the phone and the cost of your tariff - meaning that once you've paid the full cost of your handset, your bill will dramatically reduce. It also means you can upgrade early by paying off your phone cost or change up your monthly allowance whenever you want. Be careful, though - since it involves a loan, it works a little differently from a standard contract and could harm your credit rating.
Virgin Mobile SIM-only deals
If you've already got a handset, SIM-only deals are available from Virgin Mobile too. They're all on 30-day rolling contracts, so you can upgrade, downgrade, or switch around your allowance at any point. And they're not bad value either.
SIM-only contracts come with allowances that range from 4GB of data per month up to unlimited data for the bona fide smartphone addict.
Pay-as-you-go SIMs are available from Virgin Mobile as well, if you don't use your phone much.
Whatever kind of deal you go for, you'll be able to download Virgin Media's WiFi Buddy app to your smartphone. When you're out and about, this'll automatically connect you to Wi-Fi hotspots around the country - so you won't have to deal with those annoying splash pages and sign-ins.
You'll also get free WhatsApp and Facebook Messenger usage - anything you send or receive on these apps won't come out of your data allowance. That's useful, especially considering that any data in your monthly allowance that you don't use will roll over to the next month.
Virgin Mobile bundles
Because Virgin Mobile is part of telecoms giant Virgin Media, you may get a few benefits if you're already a customer. For a start, you're able to bundle your new Virgin Mobile plan with a broadband, home phone and TV package so you've only got one bill to deal with each month.
Depending what deals Virgin Mobile is running at a given time, you may also get extra discounts or the chance to upgrade to exclusive existing customer deals - like unlimited calls.
Virgin Mobile coverage
Because it uses Vodafone's network, Virgin Mobile's 4G coverage reaches over 99% of the UK population.
For more information, see our guide to mobile coverage.
What's good about Virgin Mobile?
Wide range of tariffs on all its plans
Contracts available for some of the most popular current phones
Freestyle Contracts available too, to separate your handset cost from your tariff
Uses Vodafone's network, so you'll get excellent coverage
4G connectivity widely available
5G service in 100 towns and cities as of January 2021
WhatsApp and Messenger usage doesn't come out of your allowance
One-month data rollover lets you use your unused data the next month
All customers can download the WiFi Buddy app for connecting to Wi-Fi hotspots
Can bundle your mobile bill with your Virgin Media broadband, phone, and/or TV
What's bad about Virgin Mobile?
Range of handsets available is still a bit limited
While it offers good value, it's not the cheapest provider
Not many perks or extras available compared with some networks
Unlimited plans are only available to broadband customers
See our complete review of Virgin Mobile for more info - and find out more about Virgin Media Broadband and Virgin Media Business Broadband.