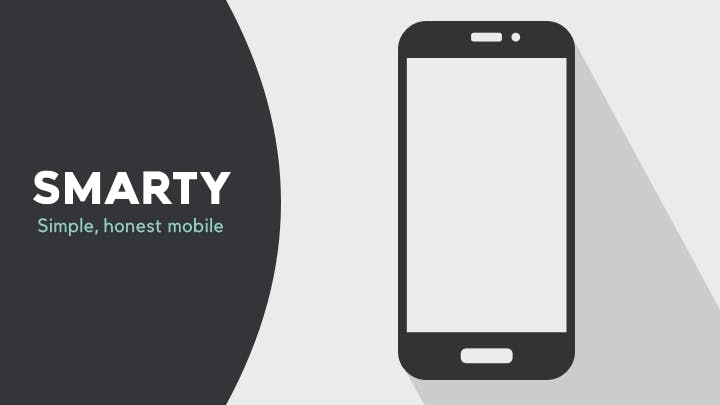 SMARTY's a relatively new name on the mobile scene, but appropriately enough, it does have some clever ideas. It's a new youth-oriented network operated by Three - now that's a name most people will recognise.
Here's what you need to know about it:
What does SMARTY do?
With its straightforward 30 day SIM-only plans, SMARTY is all about providing generous amounts of data at very affordable prices.
At the time of writing (February 2022), it has six SIM-only plans to choose from, ranging from 4GB a month to unlimited data.
As well as unlimited calls and texts in the UK, all plans come with inclusive EU roaming. Quite a few of the major networks no longer offer this service, so it's a pleasant surprise.
Additionally, all plans work on a one month-rolling basis. So, you're free to cancel or change your plan whenever you want.
Which plan best suits you depends on your usage and needs. If you're a lighter user who mainly browses the internet and uses instant messaging services, a cheaper plan will suit you just fine. Meanwhile, if you like to stream videos and music on the go, you may want to opt for one with an ample amount of data.
And if you don't tend to use all your monthly data, you could check out SMARTY's unique data discount plans.
Unlike other networks, which typically roll over your unused data to the next month, SMARTY gives you money back on your unused data. This is then taken off your next monthly bill. It's a handy way of saving some cash every month.
There's also a Group plan, where you can add up to eight SIMs to one account. As well as the added convenience of managing everything from one place, you can save 10% on every SIM you add.
If you want to know how much data you need, check out our full guide:
SMARTY mobile coverage
As it's powered by Three, SMARTY uses the same network to deliver mobile services. Its 3G and 4G coverage reaches close to 100% of the UK outdoor population.
And if you have a 5G-enabled device, SMARTY now provides 5G coverage. It's still being rolled out across the UK, so you should run your postcode through a coverage checker first to see if you can get it in your area.
What's good about SMARTY?
Simple, affordable plans
Data discount plans that can save you money
Flexible 30-day contracts, so no commitments
5G-ready SIMs at no extra cost
Inclusive EU roaming
What's bad about SMARTY?
No handset deals available
Not much in the way of perks or extras