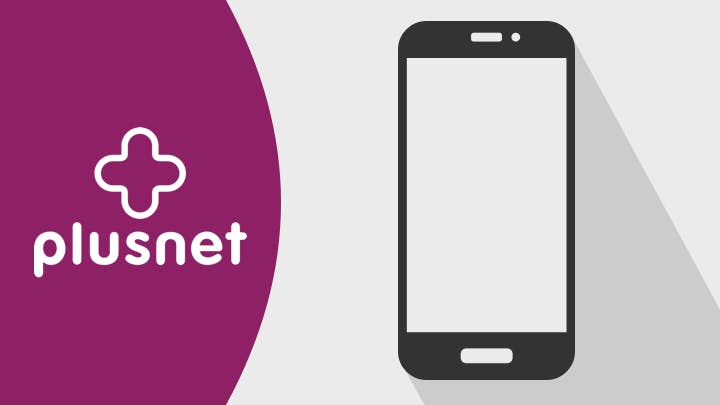 Friendly, Sheffield-based Plusnet is the latest telecoms provider to branch out into the world of mobile plans - and, like its broadband deals, they come with affordable prices and great coverage.
Having absorbed LIFE Mobile, it's here to give you the same kind of low-cost deals that suit a light mobile user down to the ground. Here's what Plusnet Mobile has to offer.
What can I get from Plusnet Mobile?
Plusnet Mobile offers simple SIM-only deals - all of which are on 30-day rolling contracts, so you can swap or change your plan whenever you want. Tariffs range from low allowances (500MB data, 250 minutes, and 500 texts per month) all the way up to unlimited calls and texts with 4GB of data.
There are bolt-ons you can buy if you use up your allowance too soon, and you can also set a Smart Cap to limit how much you spend each month.
Plusnet Mobile is pretty dedicated to saving you dosh, actually. Along with the Smart Cap, plans are good value to begin with - and you can get extra discounts if you already have Plusnet broadband and line rental in your home.
Plusnet Mobile coverage
Plusnet uses EE's network, so coverage is excellent. Over 99% of the population can get signal, and a massive 97% can connect to 4G. That amounts to around two-thirds of the UK geographically.
What's good about Plusnet Mobile?
Plans are cheap and affordable
Extra discounts for existing Plusnet broadband customers
Can set a Smart Cap so you don't spend too much
Plenty of bolt-ons if you need extra allowance
4G included as standard
All plans are 30-day contracts
Plusnet is known for excellent UK-based customer support
What's bad about Plusnet Mobile?
Not a lot of choice - only a few plans are available
No contracts on handsets
No pay-as-you-go option either
Data allowances don't go very high - which fine if you're a light user, but restrictive if you're not
Not really any perks or extras - you won't get priority tickets or free Wi-Fi access like some providers offer