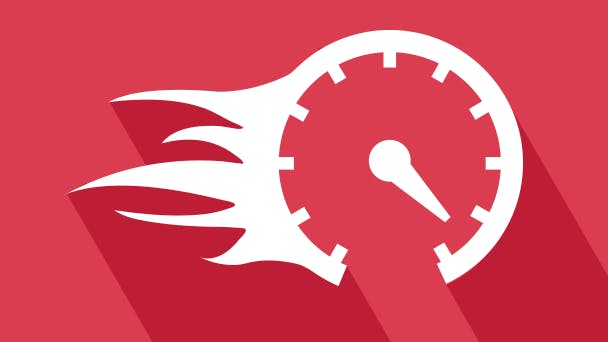 Fast broadband means uninterrupted, super smooth video streaming. Lightning-fast downloads. And an even better online gaming experience. But whether you can secure a really fast service depends on where you live. Here we'll look at what you can get in your area and how to get it.
What's the fastest broadband in my area?
You can find the fastest broadband providers available at your address by entering your full postcode in our postcode checker below.
Once you've done that, you'll then need to 'sort by speed' to see the fastest deals available at your address. After that, it's a case of deciding which broadband package best suits your needs.
Which internet provider is the fastest?
An increasing number of providers now offer ultrafast speeds of over 900Mbps, thanks to the growth of 'Fibre to the premises' (FTTP) technology. It delivers internet directly to your home through fibre cables, bringing a faster and more stable connection.
However, FTTP technology is still being rolled out across the UK, so it's not widely available outside major towns and cities.
Virgin Media is the UK's fastest major broadband provider, and its Gig1 Fibre Broadband is the most widely available ultrafast service. Available in over 12.8 million homes, it averages download speeds of a lightning-fast 1.13Gbps.
This is because Virgin Media broadband owns and operates its own network, so it's able to provide ultrafast connections across its entire network. If you're looking for the fastest broadband on the market, Virgin's your best bet.
Hyperoptic also offers similarly speedy services, up to 1Gbps, with coverage in more than 400,000 homes.
BT, TalkTalk and Vodafone all offer services up to 900Mbps. While coverage isn't quite as widespread as Virgin Media, they're continuing to expand their ultrafast networks across the country.
What are the fastest broadband packages from BT, Virgin and Sky?
Being household names, BT, Virgin and Sky are among some of the most popular internet providers in the UK.
BT operates on the Openreach network, so its fibre broadband services are more widely available than other providers. It offers a range of broadband packages, including ultrafast full fibre broadband up to 900Mbps.
Virgin is the UK's fastest major broadband provider, thanks to its Gig1 Fibre Broadband package that averages a lightning-fast speed of 1.13Gbps. Although its coverage is generally a bit more limited than BT's, Virgin's ultrafast fibre broadband has the best availability.
Sky's ultrafast options aren't quite as fast as its peers, with average download speeds of up to 500Mbps. Nevertheless, its superfast fibre optic broadband package offers an average speed of 59Mbps – more than good enough for most users.
As well as the big players, plenty of smaller providers now offer ultrafast fibre broadband too. For example, TalkTalk offers ultrafast connections between 150Mbps and 900Mbps. And Hyperoptic has plans that go up to 1Gbps.
Can I get fibre broadband in my area?
Most likely, yes. Superfast fibre optic broadband, using 'Fibre to the cabinet' (FTTC) technology, is very common these days. In fact, 96% of the UK can get these fibre connections.
On the other hand, ultrafast full fibre broadband isn't as widely available. It uses 'Fibre to the premises' (FTTP) technology, which is rarer and more complicated to set up. While providers are rolling this out across the country, it's unlikely to be available outside major cities.
If you can't get fibre optic broadband in your area, you can still get ADSL broadband (also called standard broadband).
What's the fastest non-fibre broadband service?
The fastest standard broadband packages get you average speeds of around 10Mbps. These are available from a wide range of providers, such as Plusnet, John Lewis and TalkTalk.
While it's not as fast and stable as fibre broadband, it can easily handle everyday tasks, such as browsing the internet, online shopping and watching videos.
Will I get the advertised broadband speed?
There's a good chance of getting fast broadband speeds as advertised. But it's not always guaranteed.
In fact, there's often a difference between the advertised speed and the speed you actually get. This is because the real-world speed depends on things like your location and property type, as well as your distance from the local phone cabinet and exchange.
Nevertheless, Ofcom's rules state that advertised broadband speeds must be available to at least 50% of people at peak times.
When you sign up for a broadband package, your provider will give you an estimated speed you're likely to get during peak hours. They'll also give you a minimum guaranteed speed for the service you're getting.
If you're not getting the speeds promised by your provider, it's best to get in touch with them. If it's a problem on their end and they can't fix it within 30 days, you're generally allowed to leave your contract without being charged an early exit fee.
Keen to find out more? Read our one-stop guide to broadband speeds.
What broadband speed do I need?
When deciding what broadband speed best suits you, there are two things to keep in mind: how many people live in your household, and how you normally use the internet.
The greater the number of people, the faster the broadband service you'll require. And if you're regularly gaming, streaming videos or working from home, you'll need a speedier connection.
Here's a guide to the sort of speeds we think you'll need, as determined by the number of occupants in your home:
3Mpbs-10Mbps – enough for homes with one or two occupants, or light users who use the internet for general tasks, such as e-mails and online shopping
11Mbps-35Mbps – perfect for student homes or family homes with three to four occupants, each of whom use the internet on multiple devices. Our 30Mbps broadband deals will keep you at the top end of this bracket if you're unsure these speeds are right for you
75Mbpsor above – these faster speeds suit homes with five or more occupants, all of whom are heavy internet users, own multiple devices and regularly carry out demanding tasks, like working from home, online gaming and streaming 4K or 8K TV. For superfast broadband, our 100Mbps broadband deals are well worth checking out
Need a bit more help choosing a package? Use our speed checker to find out your current speed and see deals that are available in your area.
What's the difference between standard and fibre broadband?
Fibre optic broadband is much faster than standard broadband.
It's so much quicker because its journey into your home is partly, or sometimes entirely, via fibre optic cables. These transmit data much more efficiently than the ageing copper wire telephone network that's used to deliver standard broadband.
While full fibre using FTTP technology is generally more expensive and less widely available outside major cities and towns, superfast broadband (a download speed of at least 30Mbps) is now available for 95% of UK homes.
But if you're in a more remote or rural location, your options may be limited to standard broadband. Don't worry, though, as 10Mbps is a good enough speed for most day-to-day activities.
Sold on fibre broadband? Take a look at our best fibre broadband deals.
Don't need fibre? Find our handpicked selection of standard broadband packages.
What affects broadband speed?
There are multiple factors that can affect your broadband speed. And it can often be something on your end, not your provider's end. Here's what to look out for:
Distance from the local telephone exchange – if you live a long way from the nearest exchange and can't get FTTP broadband, then your speeds are likely to be slower. That last stretch to your house is often where speeds can slow right down
Your router and where you put it – most providers now offer faster, AC standard Wi-Fi routers. However, if you place the router close to your landline connection downstairs and then try to stream content in a distant bedroom or office, then the connection is likely to be slower. If you have thick walls, this can also be a problem. In general, it's best to place your router in as central and high a location as possible
Heavy traffic in your area – like real traffic, the greater the number of people using the network, the slower it can be. This is especially true during 'peak' times, when lots of people in your area are using the same provider to access the internet at the same time
Other devices in the way – placing your router close to other electrical devices can cause interference, slowing down the speed available
How fast is my broadband?
To check your speed, use our broadband speed test tool.
Frequently asked questions
Are there any cons to choosing the fastest broadband available?
The only real downside to choosing fast broadband is cost. At the time of writing, broadband with speeds over 900Mbps can come in at more than £50 a month on an 18-month or 24-month contract.
However, as competition grows, prices are falling rapidly. And the savings you make by opting for standard broadband will be offset by the fact that the speeds will only be able to handle the most basic of internet-based activities. That means limited streaming and gaming, for starters.
Can I boost my broadband speed?
Yes, you can. If you're looking to maximise the performance of your home broadband, you could invest in special boosters which connect to your main router and act as separate hubs. Some providers, like Vodafone, offer these with their more comprehensive packages.
Remember that wired connections are faster too, so try connecting speed intensive devices like consoles and set top boxes to your router using an Ethernet cable.
Does fibre optic provide the fastest broadband connection?
Yes – while standard broadband tops out at 10-11Mbps, fibre optic broadband can go all the way to 1Gbps (1000Mbps) and beyond.
While these gigabit-ready speeds aren't widely available in the UK just yet, most households should be able to get fibre optic broadband with speeds of 36-67Mbps.