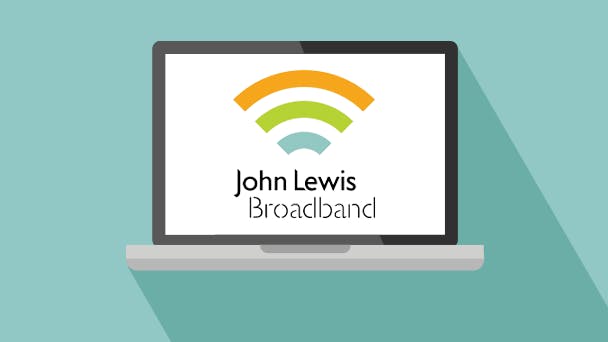 As of October 2022, John Lewis Broadband is no longer accepting new customers. If you're an existing customer or awaiting installation, please contact John Lewis Broadband on 0800 022 3300.
John Lewis broadband gives you simple options that won't send your head in a spin, but it does throw a couple of extras thrown in to sweeten the deal.
Our best John Lewis broadband deals
What can I get from John Lewis Broadband?
John Lewis offers broadband and home phone with a few options to pick and choose from.
Your broadband options are:
All include unlimited downloads and a free email address.
Bear in mind that John Lewis Broadband manages web traffic. That means you'll always have a stable connection, and things like VoIP and gaming are prioritised, but you may see slower speeds for certain tasks at peak times. Read more about web traffic management.
Once you've picked your broadband, choose a call plan to go with it:
Evening and Weekend - the standard line rental choice included in a John Lewis package, which gives you inclusive calls to UK landlines at evenings and weekends
Anytime - includes anytime calls to UK landlines
Anytime and International - includes anytime UK calls, along with 300 monthly minutes to 35 international destinations
Mobile bolt-on - add this to an Anytime or Anytime and International package, and you'll get inclusive anytime calls to mobile numbers too
'Evening' counts as 7pm-7am, and all those inclusive calls can only last 60 minutes - so remember so hang up when you reach the 59 minute mark and call back again.
International gives you calls to 35 top destinations worldwide, which includes the likes of Australia, Ireland, France, the USA, and, for some reason, Christmas Island.
All packages include some basic calling features (voicemail, caller display, and 1471) with the option to add more for an extra fee - including anonymous call reject, call waiting, call divert, and so on. You can even pick a few to bundle together and save a bit of dosh.
What's good about John Lewis Broadband?
Straightforward packages that won't confuse you with too many options
Line rental is excellent value, and cheaper than most other home phone providers
Same price everywhere in the UK - no increased prices for super-rural areas
Wide availability
Superfast fibre optic broadband is available
Unlimited downloads included as standard
Evening and weekend calls included as standard
Good reputation for customer service
What's bad about John Lewis Broadband?
Choices are limited compared with some providers
Not the fastest broadband around - Virgin Media offers faster speeds, for example
Only available as a broadband and phone combo - can't get either of them just on their own
Manages web traffic, so your speeds may slow for some tasks
Missing a lot of inclusives that other providers offer, such as Wi-Fi hotspot access and cloud storage
Other providers like John Lewis
Want to compare your options? Have a look at our guides to other broadband and phone services, some of which also offer TV bundles: