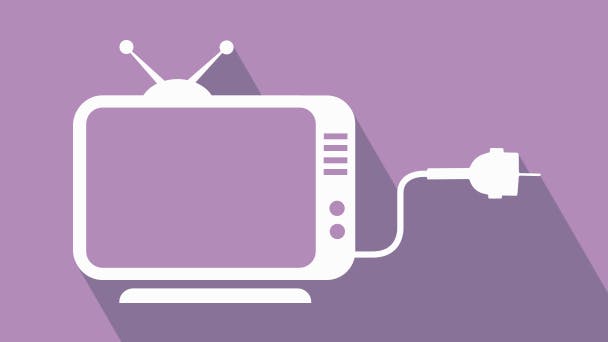 Getting your broadband, home phone and TV in a single package means you only have to keep track of one bill. Better still, it usually works out cheaper too. Read on to find out how to build a package and find the best deals.
What is a broadband, phone and TV bundle?
A broadband, phone and TV bundle simply means getting all those services together from the same provider.
Not only is it usually cheaper to bundle your services together, it's a lot more convenient – because you'll just have one bill to deal with at the end of the month.
Should I get a broadband, phone and TV bundle?
Well, if you plan on getting two or more services, it's certainly worth getting them as a bundle from the same provider.
If you like to watch TV shows, sports and movies, Sky, BT and Virgin Media offer the most comprehensive TV packages. And by bundling your TV with broadband, you can get discounts on both services.
However, if you're not too bothered about live TV and prefer to watch shows on streaming sites, you'd be better off with a standalone fast broadband package. Some providers might even offer free subscriptions to sites such as Netflix and Amazon Prime when you sign up.
Either way, broadbandchoices can help you find the best deal for you and your family. Head to the top of this page to start comparing deals.
What will I get?
Broadband
There are a few types of broadband out there, and what you can get depends on what's available at your address:
ADSL – also known as standard broadband, ADSL uses the same copper wires as your phone line to deliver an internet connection to your home. It's usually the cheapest option, as it's the slowest, averaging maximum speeds of 10-11Mbps
Fibre – uses fibre optic cables that are much faster than copper cables. There are two types of fibre optic broadband: 'fibre to the cabinet' (FTTC) and 'fibre to the premises' (FTTP). FTTC uses fibre optic cables up to a street cabinet, and then copper cables between the cabinet and your home. Speeds are usually between 36Mbps-67Mbps, and it's widely available. On the other hand, FTTP uses fibre optic lines straight to your property. It's faster than FTTC – usually getting you speeds between 100Mbps-900Mbps – but it's not as common.
Cable – it works in a similar way to FTTC broadband, in that it connects your home to the nearest fibre cabinet in your area. But instead of old copper cables, it uses coaxial cables to cover the distance between the cabinet and your house, providing a much faster connection that's comparable with FTTP broadband. Virgin Media is the biggest provider that uses coaxial cables, and it's also the fastest one
TV
Like broadband, there are quite a few different types of TV you can get:
Home phone
Some broadband packages come with line rental included, while others give you the option to do without one.
If you do take a landline with your package, you'll typically have two options:
Pay as you go – the standard package that comes automatically with most landlines, you just pay for any calls you make. If your broadband includes line rental but you don't plan to use your home phone, it's best to stick with pay as you call
Calls package – if you often use your home phone for calls, getting a calls package will save you money. Different providers offer different packages, so have a look at what's included: for example, unlimited anytime calls to UK landlines and mobiles, and inclusive or discounted international calls
What is the best broadband, phone and TV package?
That largely depends on what you're looking for. You might want a comprehensive contract that offers the best of the best, or a flexible, fuss-free plan that has your favourite streaming services and nothing else.
Sky and BT are the two top providers for live sport. They also have a wide range of fibre broadband speeds, from 36Mbps to 900Mbps, as well as a good selection of call plans. They work in different ways – for example, Sky Q requires a satellite dish, and you can only get BT TV bundled with BT broadband – so consider what suits you best.
If you're feeling overwhelmed by the amount of choice and add-ons, you could take a look at Virgin Media's pre-made bundles. These come with all the services handily selected already, with options that bundle broadband with home phone and/or TV.
You can get a simple Big Bundle that includes 100+ Freeview channels and a Talk Weekends plan, or go all out with the Ultimate Volt that gets you 230+ channels (including BT Sport and Sky channels), Anytime Calls, a Netflix subscription and an O2 SIM card. The only choice you need to make is which bundle you want.
Not only is Virgin Media one of the best for TV, offering a huge range of channels, it's also the fastest for broadband. The catch is that it's not quite as widely available as other providers.
If you're on a budget and want a cheaper, more flexible deal, Now Broadband has several Now TV Memberships. These work like a monthly subscription, and allow you to stream Sky sports, cinema and entertainment channels without having to install equipment or commit to a long-term contract.
You don't have to be a Now Broadband customer to get Now TV, although you can get some discounts by bundling these services together. However, Now Broadband's speeds aren't as fast as the major providers – its fastest plan tops out at 63Mbps.
Which providers offer broadband, phone, and TV bundles?
You can get broadband, phone and TV bundles from BT, Now Broadband, Plusnet, Sky, TalkTalk, EE, Vodafone, and Virgin Media.
Bear in mind, though, they don't offer the same packages all over the country. The best way to see what's available in your area is to enter your postcode in our availability checker. That way you'll only see deals you can sign up for at your address.
Here's what each provider has to offer:
BT broadband, phone and TV deals
BT offers standard broadband and faster fibre broadband, along with lots of options for upgrading your home phone.
The biggest selling point of its TV service is BT Sport. But BT TV also offers a selection of premium entertainment channels, along with Freeview and a free YouView box.
EE broadband, phone and TV deals
EE broadband, phone and TV packages offer an Apple TV 4K box, plus a choice of standard and fibre broadband and line rental.
Plus, EE mobile customers get extra data for their mobile plan, as well as broadband discounts.
Now Broadband, home phone and TV deals
Now Broadband teams broadband and home phone with stripped-down and affordable TV plans.
Perhaps its standout feature is flexibility, with the option to sign up to monthly-rolling TV memberships for entertainment, sports, or movie channels, and cancel whenever you like.
Sky broadband, home phone and TV deals
With Sky, you automatically get 200+ free-to-air TV channels, with the option to add extra Sky TV channels to your plan. That includes Sky Sports, Sky Cinema, subscription services and more.
Line rental with pay as you go calls is included as standard with all broadband plans, and you can choose to add a comprehensive calls plan.
TalkTalk broadband and TV deals
If you're on a budget, or just want broadband, phone and TV that isn't too expensive, TalkTalk is the one for you. You get a TalkTalk TV 4K Box that comes with 70+ free-to-air live channels, as well as superpowered fibre.
TalkTalk TV won't give you any extra channels, but the set-top box does give you an easy way to access streaming subscriptions and free catch-up services, all in one place.
Virgin Media broadband and TV deals
Virgin Media offers the UK's fastest widely-available broadband, which has average download speeds up to a whopping 1,130 Mbps.
It also features a huge range of channels and subscriptions on its connected TV box: up to 230+ channels, and the option to add BT Sport, Sky Sports, and Sky Cinema.
Can I get streaming services through my TV bundle?
Usually, yes. If you have a subscription to paid-for streaming sites – such as Netflix, Prime Video, Now TV, and Disney+ – most providers' set-top boxes will have the functionality for you to access them.
Some plans may even include a Netflix subscription in your TV bill, or give you a discount on Now TV Memberships or BT Sport.
And there's a good chance you'll be able to get free catch-up services like BBC iPlayer, ITV Player, and All 4 too.
How are broadband and TV bundles installed?
This depends on which provider you go for. For example, because the Sky Q box operates via satellite, you may need cabling installed in your home to hook the TV box to your TV's receiver. And if your property doesn't have a satellite dish, you'll need one installed.
If you go for Virgin Media, an engineer may need to visit to get both your TV and broadband set up properly. This is usually just a case of fiddling with some cables, though it could involve some drilling and installing a socket.
However, if you opt for most other providers – such as BT, Vodafone and TalkTalk – you'll get a TV box that's easy to install yourself. Most are just 'plug and play', so you can be ready to go in minutes.
Is it easy to switch broadband, TV and phone providers?
Usually, yes. If you're switching between two providers who use the Openreach network – such as BT, Sky, TalkTalk, EE and Plusnet – you'll just need to order your new package. The provider you're joining will handle the whole process for you.
However, if you're switching to or from Virgin Media, you'll need to contact your new provider yourself. And make a separate call to Virgin Media to cancel.
Frequently asked questions
What are the benefits of bundling broadband and home with TV?
Signing up for broadband, TV and phone in one package from a single provider is almost always cheaper than getting them separately.
It's more convenient too, as you only have to keep track of one monthly bill. It also means that when your contract is up, it's easier to switch again because you can move everything to a new provider in one go.
Can I get broadband and TV without line rental?
Yes, you can. BT now offers broadband and TV without a landline, as does Virgin Media.
Alternatively, Sky and Now TV offer standalone TV packages. This way, you can get Sky TV or Now TV and a broadband-only deal from another provider.
Sometimes, assembling a package yourself in this way can save you money, particularly if you go for a budget-friendly streaming subscription. But, in general, it isn't much different in cost than simply getting a three-in-one bundle with phone from a single provider. After all, line rental is included in the cost of your broadband (if it requires a landline) and you won't need to pay anything extra if you don't use your home phone.
Getting a three-in-one bundle deal is much less hassle, too – and you can often get discounts on your services, too.