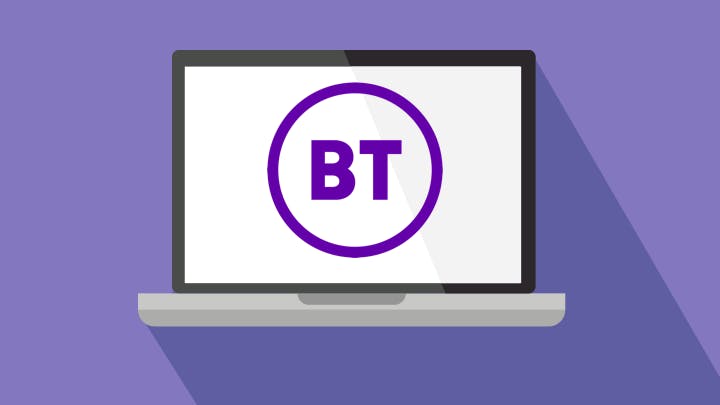 BT Sport made a big splash when it launched back in 2013, and since then it's gone from strength to strength, winning the rights to stadiums'-worth of high-profile sports championships and events.
You can watch Premier League games (it shares UK coverage with Sky Sports), exclusive UEFA Champions League, Europa League, Aviva Premiership Rugby, boxing, MotoGP, World Rally Championship, UFC, the Ashes and more.
How do I get BT Sport?
The quickest way is to compare deals. Simply put your postcode into the box below, and we'll show you deals that include BT Sport:
Compare broadband deals in your area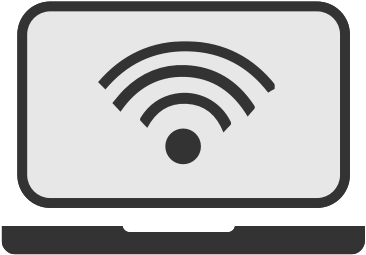 You'll notice that BT Sport is available through a few different providers:
Precisely what you get, and what you'll have to pay, differs depending on which provider you choose. We'll go into that below.
What can I watch on BT Sport?
A relative newcomer to the 'sport on TV' market, BT Sport has made great strides in a short space of time in terms of the sports and events it covers – including the Premier League and Champions League matches. Let's take a look at what's on offer:
Football leagues
UEFA Champions League – the crowning jewel of BT Sport, the UEFA Champions League is exclusive to BT. Stream every live match and catch up on highlights and interviews, only with BT Sport
UEFA Europa League – as with the Champions League, the Europa League is BT Sport's alone
Premier League – having been a Broadcast Partner for the Premier League since the 2013/14 season, BT Sport shows 52 Premier League matches live each season. They're usually shown on Saturday lunchtimes, but sometimes they're on weekday evenings too
FA Women's Super League – Part of BT's move into the exciting world of women's football
Scottish football – live Scottish Premiership and Scottish Championship matches every season, plus the entire Scottish League Cup
European and world football – if you're something of a football scholar, BT Sport is the promised land, showing as it does live matches from Australian A-League, Brazilian Brasileirão, French Ligue 1, German Bundesliga, Italy's Serie A and Portugal's Primeira Liga
Rugby
Premiership Rugby – BT Sport shows up to 80 matches from the top-flight of English rugby union exclusively live each season on Friday nights and Saturday and Sunday afternoons
Anglo-Welsh Cup – it's got exclusive rights to this one too
European Champions Cup and European Challenge Cup – the only place where you can see both fixtures
Motorsport
MotoGP – BT Sport has the exclusive live rights to every race, warm-up and practice from the world's premier motorcycling championship
World Rally Championship – live coverage of every stage of what the FIA describes as "one of the most challenging and diverse motor sport disciplines"
World Rallycross Championship
FIM JuniorGP Championship
Boxing
World, European, British and Commonwealth Championship – thanks to BoxNation, you have 24/7 access to all the biggest fights
Other sports
MLB – up to 10 Major League Baseball games a week and live coverage of the post-season and World Series
NBA – watch up to seven games from the regular National Basketball Association season live each week, as well as the all-star game and the playoffs up to the finals
NCAA – BT Sport offers live coverage of National Collegiate Athletic Association basketball and football, including March Madness and bowl games
UFC – BT Sport has the exclusive rights to show more than 30 live events a year, including all Ultimate Fighting Championship numbered pay-per-view events
WWE – good news for wrestling fans, as BT Sport is now home to WWE
How much do BT Sport packages cost?
We've highlighted some BT Sport deals here so you can see how much they cost:
To see a full list of current prices, use our comparison service and we'll show you deals from BT, Sky, Virgin Media and NOW Broadband, so you can compare them side by side:
What's the cheapest BT Sport package?
The cheapest – and easiest – way to watch BT Sport is to get its Monthly Pass for £25. It's a completely standalone subscription, without the need to commit to a contract. And it's available to anyone – you don't need to be a BT broadband customer to get it.
If you're a Plusnet broadband customer, you can add it to your plan for a discounted price of £17.15 per month.
With the Monthly Pass, you can watch BT Sport channels via your computer or the BT Sport App on your device. And then if you want to watch on your TV screen, you can cast the broadcast to your TV with a Chromecast.
However, if you prefer to have your BT Sport channels directly accessible from your TV box, you'll need a pay TV package. BT itself typically works out the cheapest, when compared to the likes of Sky and Virgin Media, but special offers can change things. Compare deals to find the best package for you.
BT Sport on BT
Of course, the first stop to get BT Sport is to go directly to BT. There are two ways to get BT Sport with BT.
If you already have BT Broadband, you can bundle it with a BT TV package. BT Sport is included as standard on BT's Sport, Big Sport and VIP packages, and can be added to any other BT TV package for an additional fee.
Alternatively, if you don't have BT Broadband, you can get a Monthly Pass for £25. It's contract-free, so it's very handy if you only want to watch a particular game or fixture. You can watch it via web player or the BT Sport App on your smartphone, tablet and even games consoles – and if you have certain devices, such as an Apple TV or Chromecast, you can cast it to your TV screen.
BT Sport on Sky
If you have Sky TV, you can add BT Sport to your package. You'll just have to buy it directly through BT once your service is up and running. Fortunately, that's a really easy process – just use the form on BT's website.
How to add BT Sport to Sky TV
Getting BT Sport on Sky is straightforward - here's how you go about it.
There's a page on BT's website that lets you add its sport service to Sky TV. Have your Sky viewing card number handy, then visit BT's page.
Next, you'll be presented with a few options. If you have Sky TV, you can get BT Sport on either a one-month rolling contract or a 12-month one – choose which one suits you best.
Follow the instructions onscreen to sign up. You'll have to enter some details, including your Sky viewing card number and whether you're an existing BT customer – but it's all pretty straightforward.
Alternatively, you can get BT Sport directly through Sky, either by upgrading to the BT Sport pack online, or through the interactive section of your Sky+/Sky Q box.
How long will it take to activate BT Sport on Sky?
Once you've filled in your details, you should be able to watch BT Sport within 15 minutes. But Sky advises that it could take up to four hours for the channels to work on your Sky box.
At worst, you won't have to wait more than a day. Still, if you're concerned, get it all sorted before the day of the match you want to watch.
Can I watch BT Sport on Sky multiroom?
If you get BT Sport through Sky, you'll be able to watch it across all your Sky equipment. If you have a Multiscreen subscription with Sky+/Sky Q or a Whole Home subscription with Sky Glass, you'll be able to watch BT Sport across all your Sky equipment at no extra cost.
Otherwise, if you want to watch BT Sport on another TV in your house, you'll have to add it on. Be aware that it will increase the price.
BT Sport on Virgin Media
BT Sport is included with quite a few of Virgin Media's more expensive bundles, such as its Bigger Bundle, Bigger Volt Bundle and Ultimate Volt Bundle – and in 4K Ultra HD quality as standard.
Not to mention, its Bigger bundle + Sports, Biggest TV bundle and Ultimate Volt Bundle all come with Sky Sports, too. So if you're a real sports nut, you can get it all in one place.
Otherwise, if you have a different Virgin Media TV package, you can add BT Sport for £18 a month.
As well as watching it on your TV screen via the Virgin TV 360 box, you can also access BT Sport online and on your phone or tablet, using the Virgin TV Anywhere app.
It's important to note that Virgin TV packages must be taken with Virgin broadband – you won't be able to get a TV-only deal.
BT Sport on Plusnet
Although Plusnet has shut down its own TV service, it still offers BT Sport – what's more, at a discounted price.
Plusnet broadband customers can get BT Sport in two different ways:
Via the BT Sport App – it's the same as BT's monthly pass, but because you're getting it with your Plusnet broadband, it's cheaper. You can download the app to your smartphone or tablet, or use certain devices to cast it to your TV
Via Sky TV – if you happen to have Plusnet broadband and Sky TV, you can add BT Sport or BT Sport HD for an extra monthly cost
BT Sport deals for existing customers
BT likes to look after its customers by offering exclusive deals just for BT households.
You can add extras to your existing plan for free, or at a much lower cost – half-price TV packages for three months, for instance. It's a great way of trying out BT's other services at a cheaper price.
And by bundling multiple services from the same provider, you'll get easier monthly bills that often cost less.
Frequently asked questions
Can I get BT Sport with no contract?
Yes, it's possible to get BT Sport without a contract. Thanks to its Monthly Pass, you can get one month of BT Sport for £25, contract-free. What's more, you don't have to be a BT Broadband customer to get it.
Can I get BT Sport and Sky Sports together?
You can indeed. If you're a big sports fan, you'll likely want coverage from the top two sports services on the market.
Luckily, most big-name providers offer some form of combined BT Sport and Sky Sports:
BT – you can get the Big Sport package, which includes all 11 Sky Sports channels. Or, if you already have a Sky TV plan, you can add on BT Sport through BT
Virgin Media – three of Virgin Media's more expensive bundles – Bigger bundle + Sports, Biggest TV bundle and Ultimate Volt Bundle – come with both BT Sport and Sky Sports in one neat package
Sky – Once your TV service is up and running, you can add BT Sport to your plan. You can either get it from BT directly, or through your Sky+/Sky Q box
Plusnet – if you're a Plusnet broadband customer and have Sky TV, you can add BT Sport to your package