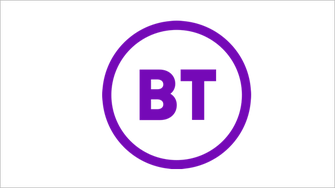 BT offers fast, reliable broadband and some attractive discount rates when you add TV or a mobile phone plan to your bundle. But how easy is it to switch from another provider to BT? And how long will it take? Read on and we'll walk you through what you need to do.
Switching from TalkTalk to BT
TalkTalk uses the same Openreach network as BT. That makes it really easy and fast to switch.
Here's what you need to do to switch:
Check you're out of contract and eligible to switch. You can do this by logging into your TalkTalk account online, or within the TalkTalk smartphone app. Or by phoning TalkTalk and speaking to the customer service department.
Choose a BT package and sign up. You'll find the pick of BT's current offers on our dedicated BT deals page.
BT will inform TalkTalk that you're leaving and arrange the transfer for you. Letters confirming your switch and the date of the transfer of service will be sent to you by BT and TalkTalk
BT will co-ordinate the start date for your BT service, so it'll start the moment your TalkTalk service ends. That means you won't be without a working broadband connection at any time.
Switching from Sky to BT
Like TalkTalk, Sky is an Openreach provider. Once again, this means that switching is easy, fast and that you won't be without broadband while your service is being switched.
Here's what you need to do to switch:
Confirm you're out of contract and free to switch without financial penalty. If you're not sure you can check by logging into your Sky account online. Alternatively, you'll find your contract status in the Sky smartphone app. Or you can ring Sky directly
Pick a BT package that suits you and sign up. To see what BT's offering right now, take a look at our selection of the best BT deals.
BT will get in touch with Sky to tell them you're leaving and joining BT. BT will also arrange the transfer of service, in its entirely. You don't need to get in touch yourself. You'll receive letters of confirmation from BT and Sky to rubberstamp your switch.
BT will match up the start date of your BT service and the end date of your Sky service. So you won't be without broadband at any time.
Switching from Virgin Media to BT
When you're moving from Virgin Media to BT, the switching process is a little bit different than if you were joining BT from, for example Sky or TalkTalk.
Here's what you need to do to switch:
Confirm that you're out of contract with Virgin Media and free to switch. You can check your contract status by logging into your Virgin Media account online. Or you can find it by opening up the Virgin Media app on your smartphone, or by ringing Virgin Media.
Select a BT package and sign up for it online. If you haven't picked a package yet, take a look at our best offers at the BT deals page. At the point you sign up, BT will give you a projected start date for your BT service.
Get in touch with Virgin Media and tell them that you'd like to cancel and inform them of your BT start date, so you can co-ordinate the end of your Virgin Media service with the start of your BT service.
That's it. You're up and running with BT.
BT broadband deals you can switch to
Not chosen a BT package yet? Need a bit of help choosing? We've picked our selection of the standout BT offers below:
*Average speeds are based on the download speeds of at least 50% of customers at peak time(8pm to 10pm). Speed can be affected by a range of technical and environmental factors. The speed you receive where you live may be lower than that listed above. You can check the estimated speed to your property prior to purchasing.
How long will it take to switch to BT broadband?
Generally, switches to BT take about two weeks to complete. However, you may be waiting a bit longer if you require a BT landline to be installed at your address, or if other installation work from an engineer is necessary.
Need a bit more help with switching? Take a look at our comprehensive guide to switching broadband.