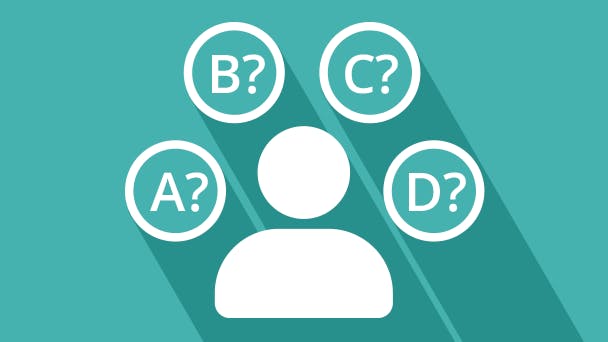 Thinking of switching broadband? You're in the right place - we take you through some of the things to think about when choosing a package, and tell you how to find the best possible deal.
Switching broadband is super easy these days. It essentially boils down to three steps:
Consider how you'll use your broadband package
Use our postcode checker to compare deals in your area
Find a deal, and follow the link to sign up to your new package.
Compare broadband deals in your area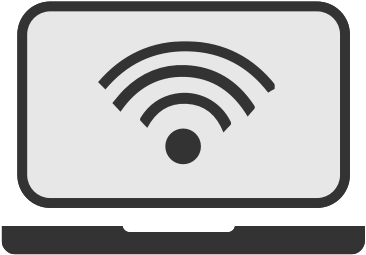 Steps two and three are pretty straightforward - it's that first bit that some people find tricky. Fortunately, we're here to help out with what is - we hope - some useful advice.
But first, for convenience, here are some current deals we think are pretty good:
*Average speeds are based on the download speeds of at least 50% of customers at peak time(8pm to 10pm). Speed can be affected by a range of technical and environmental factors. The speed you receive where you live may be lower than that listed above. You can check the estimated speed to your property prior to purchasing.
Or, have a look at our best broadband deals this week
Also, if you do need a bit of a steer on how to complete the switching process, we have a few guides that can help, covering everything from how to keep your email address to answering common concerns:
With that out of the way, here are some things that are useful to think about when switching broadband.
1. How many people will be using your connection?
The more people using your connection, the slower it will be for everyone. If you have a large family or live in a shared house with four or more, you should look for packages that are fast enough to accommodate everyone using it in once.
We'd also strongly recommend shared flats and families go with an unlimited package. This is the most common type of deal these days, widely available from most providers, and means you can use the internet willy-nilly without worrying about being cut off or charged extra for more data.
Suggested broadband package types:
Large household of four or more regular users: Unlimited fibre optic broadband, average download speeds of 34Mb+. Available from most providers, including Virgin Media, TalkTalk, BT, Sky, Plusnet, EE and NOW Broadband.
Shared home with up to four people: Unlimited broadband, average download speeds of 10Mb+, should be good enough in most cases. If you watch a lot of movies or download games, you could still benefit from a faster connection, but standard broadband will still do the job.
Solo user: If you're a light user, primarily using the web for email, browsing, or social media, then you may be okay with a low-cost package with fixed usage limit.
Interested in fibre optic broadband? Here's where you can find out more and compare superfast packages to find the best deal:
2. What broadband speed do you need?
If you've thought about the first two questions, you may have a good idea of what sort of speeds you need, but there some other things you should think about.
Essentially, your choice comes down to whether you want fibre or ADSL 'standard' broadband. Obviously, everyone's needs are different, but our suggestions are as follow…
Suggested broadband package types:
We recommend superfast fibre optic broadband if you:
Want to stream TV and video in HD or 4K quality
Download large files from file-sharing sites
Play and download a lot of video games
Live in a shared house with lots of gadgets connected at the same time
Want the most reliable connection
Get 'standard' ADSL broadband if you:
Use the internet to email, check social media or browse websites
Stream video in HD quality
Want the lowest cost package
Can't get fibre optic broadband in your area
3. Will you stream or download TV and movies regularly?
This one's worth separating out into its own point, as watching TV and movies online has become extremely important for some people. If you regularly tune into on demand services like Netflix, Amazon Prime Instant Video or BBC iPlayer, you'll need a package that can accommodate it.
Video guzzles the gigabytes extremely quickly, so unlimited usage is absolutely essential. If you can afford it, we'd also recommend fibre, as the high bandwidth will minimise buffering and allow for high-definition quality.
That said, if you can't get superfast fibre, a standard package will still reasonably well for most people. Netflix, for example, recommends speeds of (approximately) 3Mb to stream at standard quality.
Suggested broadband package type:
If you're a regular user of TV and movie services: Unlimited broadband. Fibre preferable, but not essential.
To find out more about unlimited broadband, check out our complete guide:
4. What home phone package do you need (if at all)?
Many broadband providers bundle call plans into their packages, so it's worth thinking about what you need from your home phone - or even if you need one at all.
The most common three types of call plan available are: pay as you go, evening and weekend calls, and inclusive anytime calls - and you can also get mobile and international calling plans from some providers.
Suggested call plan:
If you use the phone a lot, and are at home during the day: upgrade your package to include anytime calls. This means you can call anywhere in the UK at any time without incurring large fees.
If you work Monday - Friday, or typically make calls after 7pm: inclusive evening and weekend calls will suit you best.
If you have friends and family abroad: most providers have international calls available, often as an extra bolt-on. The countries these cover vary from company to company, so check your desired territory is covered before signing up.
If you don't use a home phone, or prefer to stick to mobile: choose a pay as you go package. That means you'll only get charged if you make a call over your landline - and if you don't have or use a phone, that won't happen.
5. Do you want TV too? If so, which channels / extra services?
Bundling TV with broadband is a great way to save money if you want both services. Plus it means you only have one bill to deal with, so it's a good way to cut faff too.
There are five TV services commonly available in the UK - and we have guides on all of them:
Each has something a little bit different to offer so it's worth taking a moment to check them out, but as a general rule…
Suggested packages:
If you want an all bells and whistles package, with the most channels and extras: We recommend Sky or Virgin Media. Not only can you get loads of channels, including entertainment channels, film channels and sports, you also get a huge amount of on-demand content, including catch-up TV and box sets.
If you want a lower price TV service that still has lots of features: We recommend TalkTalk TV or BT TV. Both are based around YouView, with integrated catch-up and recording functionality, and let you add on extra channels.
If you want the flexibility to add and remove channels on a month to month basis: We recommend TalkTalk TV or Now TV. Both let you chop and change what channels you can watch on a monthly basis. Now TV's available on a no-contract basis too.
For more information, check out our guide to TV services to see exactly what each provider has to offer.
6. Which providers operate in your area?
The packages you can get depend entirely on where you live. Some providers, like BT, have a very wide footprint, while others like Virgin Media are available in fewer areas. There are also some companies like Relish that only operate in specific areas.
Fortunately, there's a way to see the providers and deals that are available in your specific location - use our postcode checker and we'll show you. Yes, it really is that easy.
Compare broadband deals in your area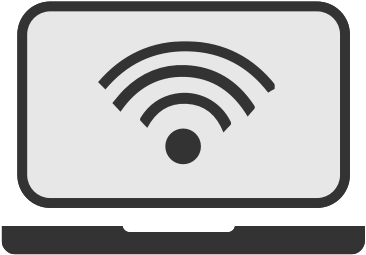 7. What's your budget?
Price is important - you need to pick what you can afford after all. That said, judging a deal purely on price is potentially a big ol' blunder.
It's much more important that your internet connection is stable, and supports the activity of everyone in your house, so you should discount any deal that doesn't meet those needs.
For example, picking the cheapest package possible may seem a good idea, but if you have a family you may be frustrated by the insufficient speed, or have to keep paying for extra data.
So make sure you look at features first, then compare to find the package that suits you that has the best price.