Combining broadband and home phone - or even broadband, phone and TV - can save you money compared to getting them separately. And you'll have the convenience of a single bill too. Here's how to find the best broadband and phone deals.
There's no shortage of landline and broadband deals around that cater for all types of users - from people who just want the internet for email and Facebook, and use the phone every now and then, to those who binge-watch TV series on Netflix, and talk on the phone for hours.
Our postcode checker and the advice below will make it easy to find your ideal broadband and phone deal.
What should I look for when I choose a landline service?
There's not too much in it when it comes to comparing landlines, with most providers offering a similar range of add-ons and calling features.
But there are still some things you should look out for when you're shopping around for a landline service. Handily, we've listed them all below…
Inclusive call allowances - If you use the phone a lot, look at packages with inclusive anytime calls. Don't use your landline? Save cash by getting a package with only evening and weekend calls or just basic line rental. This will work out cheaper.
Call charges - Before signing up to a package, check the call rates. This is one way providers make back the money they lose by offering packages at discounted prices. So keep your wits about you.
Inclusive calls packs - You can usually get add-ons for unlimited calls, cheaper overseas calls, inclusive UK mobile phone calls, and more. These will cost you extra, but could save you money in the long run.
Calling features – You can get extra features like anonymous caller reject, call waiting or answerphone from most providers. But expect to pay extra.
How to switch broadband and phone
Switching your broadband and phone is pretty simple. To find a deal that suits you, enter your postcode into our comparison tool, select what you want from the filters, and sort the grid by first-year cost.
After that, we'll show you the best deals. As we say, it couldn't be easier.
Can I get broadband and phone on their own?
With certain providers, it is possible to get broadband without a landline. However, the likes of Sky and BT do require that you have basic line rental when you take out one of its broadband packages. You see, these providers all use the same Openreach infrastructure to supplement their broadband.
Virgin Media, on the other hand, is one of the few providers - along with Hyperoptic - who do not require you to have a landline to take out a broadband package. That's because it operates independently of the Openreach network, instead using its own infrastructure.
What is a broadband and phone deal?
These days, fewer and fewer people use their landlines to make calls. But the thing is, in the majority of cases, you still need line rental to get broadband. To that end, it pays to find a deal that could save you money.
Things to look out for when choosing a deal include free minutes, decent international call rates and, of course, cheap line rental if you don't actually use your home phone.
You can compare deals using our comparison tool and filtering the results. Most broadband suppliers will bundle their internet and phone services together so you only need to pay one bill.
Compare broadband deals in your area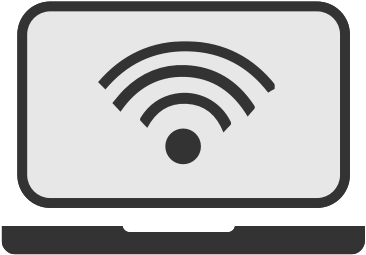 Best broadband and phone deals that include line rental
As we say, most of the UK's top provider's offer broadband packages that come with line rental. And the good news is, the majority of suppliers offer competitive deals, too, including BT, Sky, Plusnet, Post Office and Shell Energy broadband.
To find the best deals, simply use the comparison tool at the top of this page. You can filter the results to only see exactly what is most important to you, and then choose from the deals that take your fancy.
Broadband and mobile phone deals
If it's a mobile phone plan you're looking for, as opposed to home phone, then you still have bundling options, but not as many.
A few providers offer packages that combine broadband, home phone, TV and a mobile phone plan. These are called 'quad-play' packages.
As it stands, your choice is limited to Virgin Media, BT, Sky, and EE when it comes to quad-play. And bear in mind that for most broadband packages, you'll still need to subscribe to line rental as well.
It's also easy to save money on your mobile phone plan without going quad-play by comparing mobile deals separately. Check out our mobile comparison service to do just that.