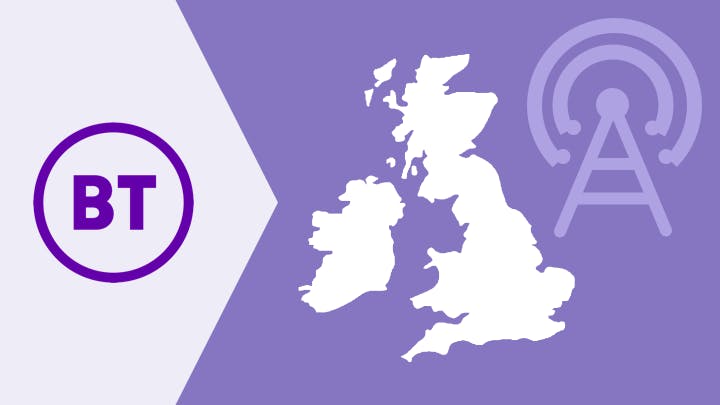 It's the UK's biggest broadband provider, but does that mean it's worth getting? We've taken BT apart piece by piece and had a look at what it's made of.
Here's what BT has to offer, what you can expect from your service, and how it compares to other providers on the market.
BT broadband review
Cost
BT isn't the cheapest broadband provider - you'll get lower prices from the likes of Plusnet and TalkTalk. But although you'll definitely pay more for BT broadband, you do get a bit more for your cash.
Line rental on its own, on the other hand, is possibly the most expensive in the UK. Again, you do get more features - including inclusive calls, and suchlike if you need them - but you'll almost certainly be able to find a cheaper phone service elsewhere.
Look out for limited-time deals, though. When BT has a special offer on, it's almost always a doozy. Take a look at some of the current deals:
*Average speeds are based on the download speeds of at least 50% of customers at peak time(8pm to 10pm). Speed can be affected by a range of technical and environmental factors. The speed you receive where you live may be lower than that listed above. You can check the estimated speed to your property prior to purchasing.
Speed
There are three widely available kinds of BT broadband: Fibre Essential (fibre optic broadband, with average speeds of 36Mbps), Fibre 1 (50Mbps), and Fibre 2 (67Mbps).
If you're lucky enough to live in an area where full fibre is available, you can also pick from three more packages – with average speeds of 150Mbps, 500Mbps, and 900Mbps.
For basic fibre, the download speeds on offer are pretty much the same as what you'll get with most Openreach-based providers, such as TalkTalk or Sky.
And in areas with full fibre, speeds are phenomenal – some of the fastest broadband on the market.
However, in most areas, even faster broadband is available – from Virgin Media, which offers speeds of 500Mbps and above just as widely.
Router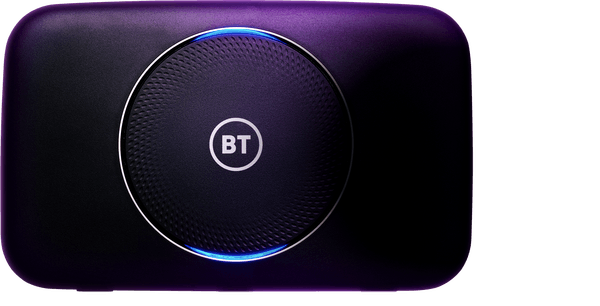 With BT fibre broadband, you get a BT Smart Hub 2 router. It's got up-to-date tech, like dual-band 'next generation' AC wireless, and smart Wi-Fi that can cut through interference.
You can switch off those blinking LED lights, too. Bliss.
To be blunt, it's one of the best routers available free with a big-name broadband provider right now and significantly outperforms most other routers you get from BT's competitors.
If you're particularly tech savvy or your home has quite specialised needs, you obviously might prefer one of the better routers available on the general market. But as free broadband-provided routers go, the Smart Hub 2 is top tier.
Customer service
According to Ofcom, BT's customer service ranks somewhere in the middle of the pack.
Customers are generally satisfied with their broadband, with complaints received about BT broadly in line with the industry average, and are fairly satisfied with how issues are handled.
While BT isn't as not standout impressive for customer service (Sky and EE currently take the crown there), it's far from abysmal.
BT calls review
BT is still the king of landlines.
Standard, basic line rental (optional with BT broadband) comes with pay-as-you-go calls. You can upgrade that to include 700 calling minutes per month, or unlimited minutes, and you can add on international minutes for phoning people abroad.
That's as well as more general calling features, like caller display and call waiting. Plus the option to add a physical landline phone with your order.
BT Call Protect is included free as well, which helps clamp down on nuisance calls.
In a nutshell then, BT is one of the most comprehensive phone packages out there, with more features than any other provider and really is an excellent service.
BT TV review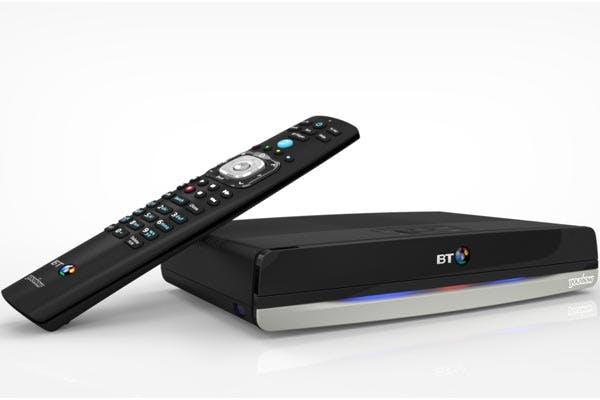 BT keeps it simple when it comes to telly. When you get broadband, you can add on:
Entertainment – basic Freeview, plus a handful of premium entertainment channels, box sets, and Now TV membership
Big Entertainment – all the above plus Sky Cinema
Sport – basic Freeview plus BT Sport
Big Sport – basic Freeview, BT Sport, and Sky Sports
VIP – the whole lot: Freeview, entertainment channels, box sets, Sky Cinema, BT Sport, and Sky Sports
It's not the most extensive pay-TV offering out there. You can't get as many channels as you can from some providers, particularly Sky or Virgin Media, but since BT is very low-priced in comparison, it's a good way to get just a bit of extra TV.
BT TV is also the cheapest way to get BT Sport – that's a big bonus.
Extras
Here's the other stuff BT has to offer.
BT Mobile – BT's mobile plans aren't half bad, with a good range of contract phones and SIM-only deals, and discounts for broadband customers.
Wi-Fi hotspots – Being a customer also means you use BT's 5 million public Wi-Fi hotspots around the country.
Complete Wi-Fi – Add extra Wi-Fi extender discs to boost connections in your home.
Security – All BT broadband comes with extensive cybersecurity tools to keep you safe.
Home Tech Experts – BT can send out its experts to help you with your Wi-Fi.
That's a lot of extras, and better yet, a lot of extras you can actually use.
Pros and cons of choosing BT broadband
Pros
Very widely available
Speeds up to 900Mbps
Truly unlimited broadband with no usage caps
Excellent router included free with your subscription
Cheapest way to get BT Sport
Cons
More expensive than most providers
Faster speeds are available more widely from Virgin Media
More comprehensive TV packages available from Sky and Virgin
Our verdict
In a nutshell, BT offers quality broadband. There's a good spread of options, service is decent, and the included routers have top-notch tech. Though it costs a bit more than some of its rivals, it gives you value for your money.
BT TV won't satisfy big telly fiends - but if all you want is a few extra channels or BT Sport, BT gives you a low cost way of getting them.
Compare BT against other providers