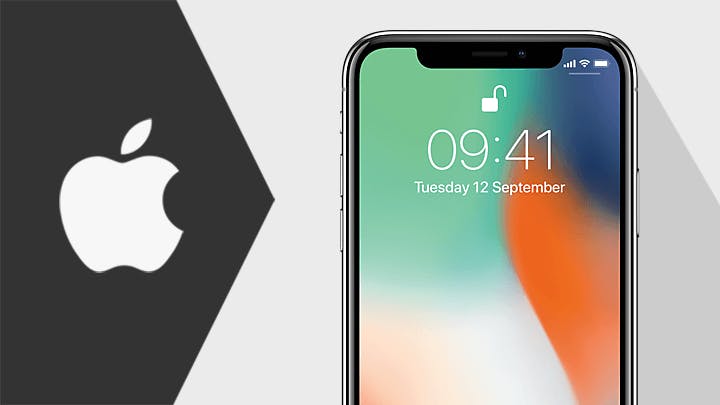 If you want to find the best Apple iPhone contract deals, you're in the right place. Our special tool does all of the legwork for you, comparing the very best iPhone contracts and showing you the latest models at the cheapest prices.
Picking the best Apple iPhone deal couldn't be easier - simply take a look at what's available in our easy-to-use comparison table. Or, if you need help to pick the right iPhone, read on and we'll tell you everything you need to know.
iPhone contract deals explained
Here's how our handy comparison table works:
Compare the best Apple iPhone deals in the table on this page and use the filters to narrow the results to your specific requirements.
Here's some things to think about before you pick a deal:
Model - take your pick from a few different Apple iPhones, compare them side-by-side, or browse what's available.
Monthly Allowance - compare data calls and texts to find the best option for you.
Network - make sure the network you choose provides good coverage in your area, and any other features you think best suits you; like tethering or good roaming rates.
Contract length - although most contract lengths last twenty-four months, you might find ones that last twelve, eighteen or even thirty-six months.
Upfront cost - some deals may require you to pay more upfront, while some give you a 'free' phone with nothing to pay today.
Monthly cost - this is what you'll pay each month for the length of the contract. You can also use the 'Sort by' toggle to order the deals by price, data allowance, contract lengths, and more.
Pick a deal - choose one you like the look of and click through. We'll take you straight to your chosen provider or retailer's website.
Get your phone - here's the best part! Enter your details, sign up to your chosen deal, and enjoy your Apple iPhone.
What's good about the iPhone?
Apple iPhones are smooth, slick, and cooler than a refrigerator in the arctic circle. When it comes to smartphones, no brand carries quite the same clout as Apple. But do they live up to all the hype?
Let's take a look…
Design - You'd be hard-pushed to find a slicker looking mobile than an iPhone. From the dinky original iPhone, all the way up to the latest model with extra bells and whistles, when it comes to design, Apple are nothing short of trend-setters.
iOS Updates - iOS - the software that runs on Apple phones - guarantees you'll get software updates for years. It's one of the easiest operating systems to use too.
Customer service - With Apple, you don't hag on a phone line for hours listening to awkward hold music - you can drop into one of their stores and speak to one of their aptly named 'geniuses' and they'll resolve your problem, pronto.
Apple Pay - Apple have other perks to offer, like Apple Pay. Simply press your finger on the Touch ID sensor, or glance at your home screen on newer iPhones, and your milk and bread is paid for, stress-free.
Latest iPhone models
We have some of the best deals available on the latest iPhone models. Why not take a look at some of these?
Best iPhone 13 deals
The latest flagship phone from Apple is the iPhone 13, released in September 2021. For the latest features and most up-to-date mobile technology, this is the one you want.
A sturdy design, 5G tech, and some of the best cameras seen on an iPhone to date make this a phone to be reckoned with.
And there are four to choose from. The regular iPhone 13 is Apple's standard flagship; and the mini version packs all the same technology into a smaller model with a 5.4-inch screen.
Then, the iPhone 13 Pro models bumps it all up a notch, with even better cameras and a longer-lasting battery. And finally, the iPhone 13 Pro Max does all that with a huge 6.7-inch display.
Best iPhone 12 deals
2020's iPhone 12 teams 5G and a bright, colourful display with a new support for MagSafe – meaning faster, easier charging and a breadth of accessories to try.
Four handsets were released in this clutch: the straightforward iPhone 12; the compact iPhone 12 mini; the premium variant iPhone 12 Pro; and the biggest, most top-of-the-range of all, the iPhone 12 Pro Max.
Best iPhone 11 deals
Released in 2019, the iPhone 11 was one of Apple's best-reviewed smartphones. And with a great camera, a slick design, and really good battery life, it's not hard to see why.
Bump that up with the iPhone 11 Pro – equipped with a 5.8-inch Liquid Retina display, superb battery life, and face recognition.
Best iPhone SE deals
Apple's most pocketable smartphones comes in at a really good price. Pick the iPhone SE (2022) for the latest processors and a bigger battery, or save money with the 2020 model.
Can I get an iPhone with unlimited data?
You sure can. A large number of networks offer iPhone contracts with unlimited data - from big networks like EE and Three, to smaller ones like giffgaff and iD Mobile.
Compare unlimited data iPhone deals by picking the handset of your choice, then ticking the 'Unlimited data' filter on the left hand side. We'll show you all the limit-free deals currently available on that phone.
You could also expand your options by searching for high-data deals too. Many networks offer plans with 100GB or more data per month - which is usually a little cheaper than unlimited data.
How to get the cheapest iPhone deals
iPhone deals change all the time. So, to make sure you get the best deals and save the most money, keep an eye on the latest deals and cheapest offers via the deals checker at the top of this page.
To find the cheapest Apple iPhone deals, simply filter the above table to show the type of deal you're looking for, then sort the results by cost.
Here's a few things to look out for to keep your costs down:
Budget networks and MVNOs - mobile virtual network operators, like Virgin Mobile, giffgaff, or Id Mobile usually offer deals at lower costs than larger providers.
Older models - Each time a new iPhone drops, the model before gets a little cheaper. That means after the release of a new iPhone, you should have the pick of the best deals.
Resellers - Some companies like Carphone Warehouse and DirectMobiles get cheap mobile deals in bulk, then pass the savings on to you.
Special offers - Everyone likes an offer, they can mean things like lower prices, free gifts and cashback.
Existing customer deals - Some networks have special deals that are only available for their current mobile, broadband, or pay-tv customers.
Refurbished models - A refurb is a great option if you're on a budget. The handset could be pre-owned, but it's been thoroughly checked over and fixed up - for a cheaper price than a brand new one.