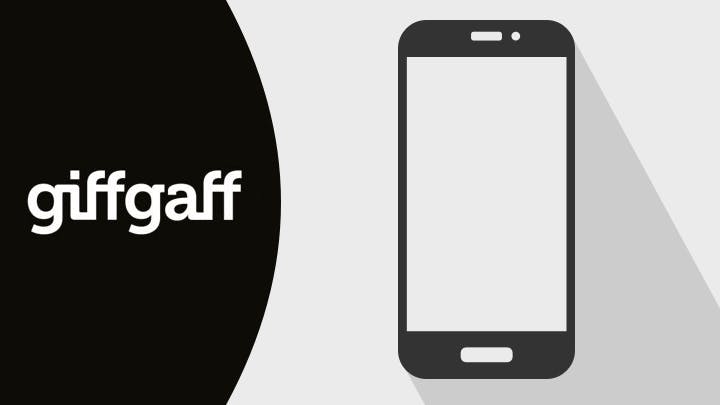 One of the UK's most unique mobile networks, giffgaff works by giving you a SIM you can add 30-day bundles to. It's run by its community of users and when you get involved, you get rewards. Here's how it all works.
What can I get from giffgaff?
giffgaff doesn't do contracts. Instead, when you sign up you get sent a pay-as-you-go SIM card. You can then add a monthly plan (what giffgaff calls a 'goodybag') to this.
Each one gives you a bundle of minutes, texts, and data to use over the next 30 days. It's just like taking out a one-month SIM plan, only with far less hassle.
goodybag tariffs range from a 500MB data, 300 minutes, and 500 texts bundle, all the way up to 'always on' unlimited everything.
Since all goodybags last just 30 days, you're able to switch around your allowance - and how much you pay - whenever you like.
That's perfect if you know you're in for a heavy month, or if you're on a budget and want to cut down for a while.
You can also set them up to automatically recur every 30 days, or cue one up ready for when your current goodybag runs out.
You can also pick up a handset from giffgaff, either by buying one outright or taking out a 'contract'.
giffgaff Payback
giffgaff likes you to get involved with the company, and rewards you when you do. You can earn 'Payback' when you do things like help people out in their forums or refer a friend to the network.
Twice a year you can redeem your points as a PayPal transfer, giffgaff credit or a charity donation.
Alternatively, you can just roll over your Payback to the next period (although you can only do this once).
giffgaff mobile coverage
giffgaff uses O2's network to deliver its services, so coverage is very good.
About 99% of the population can get basic signal; more than 85% can get 3G; and more than 70% can get 4G.
Most major towns and cities are covered nicely.
Read more about mobile coverage.
What's good about giffgaff?
It offers some of the cheapest 30-day plans around
The 'goodybag' system means you can change your monthly allowance (and cost) whenever you want
There are a wide range of goodybags to choose from
There's no need for a credit check if you're just getting a SIM
The Payback system gives you cash for helping other giffgaff users
What's bad about giffgaff?
No dedicated customer support team
No long-term plans available
Phone contracts are loans, and have high interest rates
'Always on' data plan does come with some restrictions
goodybags don't include a slice of cake or any sweets