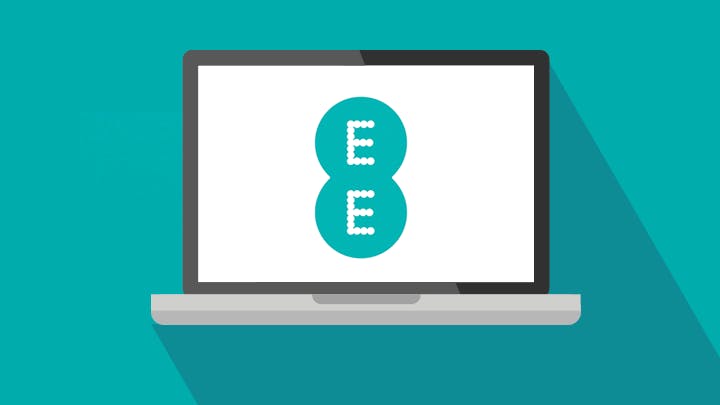 EE offers speedy broadband at prices that won't break the bank, as well as TV and free data for mobile phone customers who sign up for broadband too. Read on, as we take a closer look.
About EE broadband
EE is a subsidiary of the BT Group. And although probably still best known for mobile phone plans, it long ago expanded its offering to home broadband.
Its broadband products include standard ADSL broadband, fibre and full-fibre at prices that compare very well with the rest of the market.
EE also offers TV bundles that are based on the Apple TV 4K box and allow you to sign up for flexible passes, in much the same way as its parent company BT.
What broadband deals I get from EE?
EE offers standard broadband, superfast broadband and ultrafast packages. All of which compare well to correspondingly priced packages with similar speeds from rivals and are available on minimum 18-month contract terms.
Here's a breakdown of what each has got to offer:
Standard Broadband -10Mbps average speed. A standard ADSL connection that's ideal for anyone who lives alone or with one other person and is fast enough for browsing and watching EE TV.
Fibre Broadband - 36Mbps average speed. Superfast fibre optic broadband that lets you stream video, download files quickly, and connect lots of devices at once.
Fibre Plus Broadband - 67Mbps average speed. Ideal for a large family home or shared accommodation, full of people who are regularly online simultaneously.
Fibre Max 100 Broadband - 145Mbps average speed. Tailored towards households that stream or download all their TV in 4K or HD and want an optimal online gaming experience.
Fibre Max 300 and Fibre Max 900 Broadband - 300Mbps and 900Mbps average speed respectively. Top of the range products for a seamless service in the busiest households.
All packages are truly unlimited. So you can browse and stream as much as you want without worrying about a usage limit or your service being deliberately slowed down at peak times.
They all come with a router, too. With Standard Broadband, you'll get an EE Bright Box. But if you choose any fibre deal, you'll get the more powerful EE Smart Hub.
Can I bundle EE broadband with TV?
Broadband customers can also get EE TV. This includes an Apple TV 4K set top box, which lets you stream content on demand and catch-up on shows you've missed on BBC iPlayer, ITV Hub and All 4.
You can watch Netflix and Amazon Prime too and get BT Sport with the BT Sport Ultimate add-on for an extra £5 per month.
Can I get a home phone with EE?
You certainly can. In fact, EE's ADSL Standard Broadband is only available with a landline.
However, if you want EE fibre, you can get it without a landline and save a bit money or take a landline if you prefer.
And there's a wide range of calls packages you can add. These include:
Line rental only - Offers pay-as-you-use calls at standard rates.
Anytime calls to landlines - Gets you anytime calls to UK landlines.
Anytime calls to landlines and mobiles - Adds anytime calls to UK landlines, and 1500 minutes to UK mobiles.
Anytime UK and international calls - Gets you anytime calls to UK landlines, 1500 minutes to UK mobiles, anytime calls to landlines in 50 select countries, and a discount to landlines in the rest of the world
All EE line rental options include a few calling features, such as voicemail. You can sign up for Call Plus too, which adds call divert, three-way calling, and anonymous call rejection.
Whatever broadband and landline options you choose, a few extras are thrown in as well. There's the chance to win tickets to events at Wembley Stadium - and up to £50 to help with early termination fees from your current provider if you're switching.
If you've got a pay-monthly EE plan on your mobile too, taking out broadband will get you an extra 5GB on your data allowance each month when you sign up for Standard Broadband, Fibre Broadband or Fibre Plus Broadband.
Sign up for Fibre Max 1 Broadband or Fibre Max 2 Broadband and you'll get an extra 20GB per month.
Can I get fibre broadband from EE?
Yes, EE offers a full range of fibre broadband deals. These include lower-cost packages that will suit all but the busiest homes, such as Fibre Plus with an average speed of 67Mbps and the entry-level Fibre deal that gets you an average speed of 36Mbps.
If you really want to splash out and want a really, really fast service, EE's full fibre packages, such as Fibre Max 100, Fibre Max 300 or Fibre Max 900, are your best bet.
Can I get EE broadband deals in my area?
EE's broadband service is widely available. But the only way to make sure if you get it at your address is to use your postcode checker.
Just insert your postcode below and we'll show you the providers on offer at your location.
Compare broadband deals in your area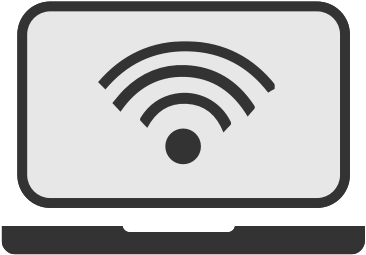 What speeds can I get with EE broadband?
Standard Broadband - 10Mbps average speed
Fibre Broadband - 36Mbps average speed
Fibre Plus Broadband - 67Mbps average speed
Fibre Max 100 Broadband - 145Mbps average speed
Fibre Max 300 - 300Mbps average speed
and Fibre Max 900 Broadband - 900Mbps average speed
What's good about EE broadband?
Prices are affordable, with line rental some of the best value around
Superfast fibre optic available - perfect for shared households and heavy users
Lots of home phone options, including anytime calls and cheap international rates
Apple 4K TV is an excellent and easy to use set top box
Extra, free monthly mobile data when you take out broadband
Unlimited downloads on all broadband packages
Bright Box or Smart Hub are decent routers
Regularly has good deals, including seasonal offers for Black Friday
Internet security included in the form of a one-year Norton trial
What's bad about EE broadband?
Fastest fibre optic broadband has limited availability - use our postcode checker to see if you can get it in your area
Even faster broadband available from other providers, such as Virgin Media
Basic line rental doesn't include any calls
Unlike sister company BT, you can't get standard ADSL broadband without a landline
See our full EE broadband review for more.
How does EE broadband compare with other providers?
Speeds on EE's most widely available packages are broadly in line with the likes of BT, Sky and most other household-name providers.
EE offers an ultrafast full fibre service in select locations too. But this isn't widely available and isn't as fast as a comparably priced top-of-the-range service from Virgin Media.
If price is your priority, EE isn't a bad bet by any means. But you can get a cheaper service from Plusnet or TalkTalk. Check out our direct comparisons below:
Alternative broadband providers