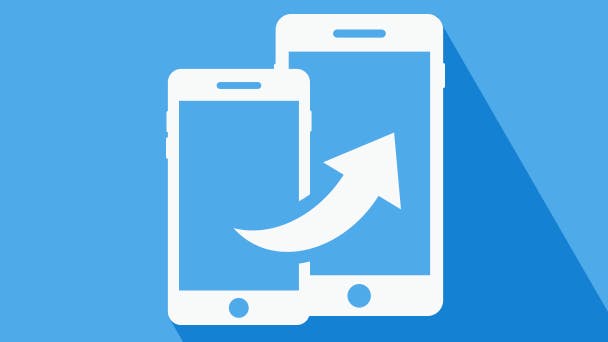 So you're coming to the end of your phone contract, and you're tired of dragging around an ancient brick of a mobile. It's time for a new one.
But before you get excited about getting a snazzy iPhone or Samsung Galaxy, make sure you read up on the best way to upgrade.
Should I stay with my network, or switch to a new one?
It depends entirely on what kind of deals are available to you.
It also depends on how much time you have left on your current contract. An early upgrade usually incurs a fee, but if you're in the window for an upgrade, your network may be able to offer you special deal on a new phone.
However… that doesn't mean you have to take it. Once you've picked out a phone you'd like, it's always wise to look around and see what sort of deals are available from other networks too.
Bear in mind that a lot of networks will also allow you to trade in your old handset for cash - which could mean a nice discount on a new one.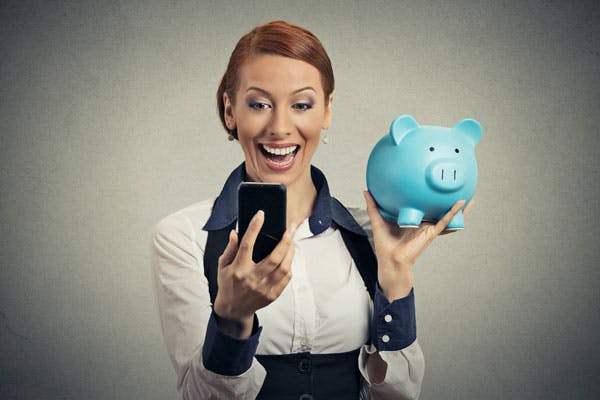 Upgrading your current contract
Upgrading on O2
O2 Refresh contracts work by splitting your bill into the 'Device Plan' (the cost of your handset) and 'Airtime Plan' (the cost of your O2 tariff). Once the price of your device has been paid off, the bill practically halves - and you can add a new phone onto it at any point after then. Or, if you want to upgrade early, you'll just have to pay off the remaining cost of the phone.
Of course, if you're not on O2 Refresh, you can still upgrade whenever you like, though you may need to pay a larger early upgrade fee.
Find out if you can upgrade by logging onto your account or contacting O2.
Upgrading on Three
Three often has special deals that are only available for upgrading customers, which you can access from 30 days before your contract ends. You can still upgrade earlier than that if you wish, though you'll have to pay a fee, equal to the cost of the remaining months of your contract. On a one-month SIM plan, you can upgrade once you've been on the plan for three consecutive months.
Upgrade by contacting Three or visiting the website.
Upgrading on EE
With EE, you can upgrade to a new phone once you have less than 45 days left in your contract, so long as your bill is up to date. You'll also qualify for an early upgrade if you're more than six months into your contract, though it'll incur a fee - usually the contract's remaining costs. The same conditions here apply if you signed a contract with Orange or T-Mobile too, both of which are run by EE now. Again, there are a range of special upgrade deals available just for existing customers.
EE also runs a Recycle and Reward scheme, in which you can get cash for trading in your old handset.
Find out if you can upgrade by logging onto your account or contacting EE.
Upgrading on Vodafone
A Vodafone contract can usually be upgraded 30 days before it runs out, or 60 days if you're on a Red plan. If you want to upgrade sooner than that, you can, but you'll have to pay off the remaining line rental on your contract.
Upgrade by visiting the Vodafone website or contacting them directly.
Upgrading on Virgin Mobile
You can upgrade a contract with Virgin Mobile up to a month before the end of your contract. If you want to upgrade early, you'll need to contact its customer service team to see if you're eligible - and bear in mind you'll need to pay off the cost of the handset in full if you haven't already done so. Freestyle Contracts work a little differently: you can upgrade whenever you want, simply by paying off the cost of the phone credit agreement.
The Virgin Media Recycle service is also there to give you some cash back on your old phone.
To upgrade, either contact Virgin Mobile, or pick a new Virgin Mobile plan and tell Virgin that you're an existing customer when you reach the checkout.
Upgrading on giffgaff
Since giffgaff provides SIM-only deals, on phones that have been bought outright, there isn't really an upgrade scheme - you can buy a new phone and put your SIM in it whenever you want.
The 'contracts' you can get on handsets from giffgaff are in fact loans, which work differently from regular phone contracts. To upgrade a phone you have a giffgaff loan on, contact the network to discuss paying it off.
Finding a better deal
Not sure you want to stick with the same network? Shopping around is a great idea. Take a look at our contract deals, or pick out a new mobile - and check out SIM-only deals. And don't forget to read our phone reviews for the complete lowdown on some of our favourite models.
Also, don't forget that if you've switched to a new phone deal, or even go from contract to a SIM-only deal, you can sell your old handset to a recycler. That will go some way to recouping the cost of any initial outlay you may have to make. Check out our sister website SellMyMobile to find out more: