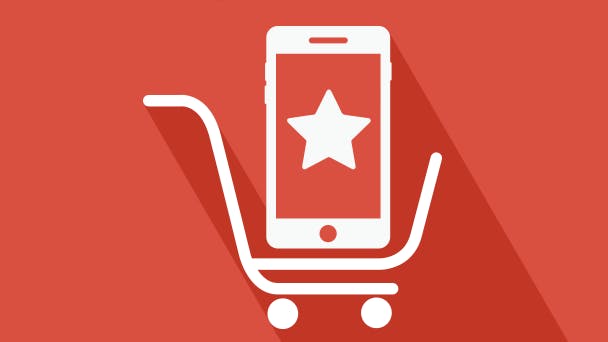 A new mobile phone is a big purchase. It's something you'll use every day, and it'll probably be yours for the next two years. So it's important to get the right one.
Of course, with so much choice buying a handset can look like a pretty daunting process. But never fear - broadbandchoices is here. Read on and we'll take you through it each step of the way.
1. Do your research
First of all, you'll need to do a bit of research to figure out what kind of phone you want to buy. Think about what you do and don't like about your last phone; see what your friends have; and have a read about some models to find out what's out there.
Consider things like:
Price - Are you willing to splash out for the best phone you can find, or are you strapped for cash and want something cheap and cheerful? Check out our guide to the best cheap phones if you're on a budget, or find out about our top phones this year if you're not.
Size, shape, and design - You're going to be using your new phone a lot, so make sure it's one you like holding. Huge phablets, chunky compact phones, sleek metal, and colourful plastic all look and feel very different. Large screens are ideal if you browse the web, watch videos, or play games a lot, but smaller screens tend to be cheaper.
Operating system - iPhone or Android? Each comes with unique benefits… and problems. iOS has excellent connectivity and can sync with your iPod, iPad, or Mac seamlessly. Androids, on the other hand, are super customisable, but look a little different on every phone.
Specifications - Think processors, RAM, and so on. Most flagship phones have the latest tech, which is ideal if you want to use lots of apps, play games, watch video, or multitask. On the other hand, there's no use shelling out for top-shelf specs if you'll never use them.
Storage - Internal storage is used for holding your apps, messages, photos, and files, and can often be expanded with an SD card. A big-ish app can take up more than 1GB quite easily, so don't be too conservative here.
Display - Some phones offer displays with amazing quad-HD quality - though that usually means they cost more. Still, it can be worth the expense if you'll be using your phone to read small text, watch videos, or play games.
Camera - Most smartphones come with cameras, but they can vary quite a bit. Some are akin to using a DSLR, some have fab front-facing cameras for selfies and video calls, and some just have a simple point-and-shoot one on the back that doesn't do anything special. If it's an excellent snapper you want, take a look at our top five camera phones.
Features - Do you want 4G capability? NFC? A heart rate monitor? Removable battery? Some high-end phones have some high-end features that you may consider essential. 4G means much faster internet, for instance, and NFC allows for things like Apple Pay.
Browse and compare mobiles here, or take a look at some of our hands-on phone reviews.
2. Pick a phone
Once you've had a good look at what's around and worked out what you like, it's time to make a shortlist and pick out your favourite phone. Or, if you can't narrow it down, choose two or three that you'd be happy to own, and compare the deals you can get on each of them.
And if you're switching from iPhone to Android or vice versa, look up how to make the move smoothly.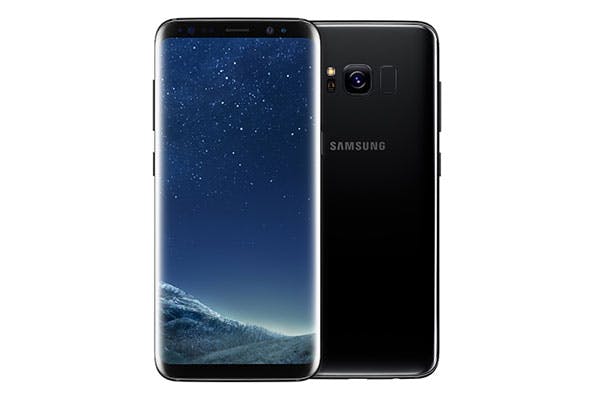 3. Choose a price plan
There are three main ways to pay for a mobile phone: pay monthly, SIM-only (which requires you to purchase the phone), and pay-as-you-go (which also requires you to purchase the handset). Let's take a look at those options in more detail.
Pay monthly: Get a phone and a SIM on a single contract. These usually last two years. A contract makes a flagship phone or a new model much more affordable, since you're not paying hundreds of pounds upfront, but often works out more expensive overall. Plus, you're tied into a contract for two years - though if you pick a phone you like and a tariff that works, that's not so bad. Here are our favourite contract deals this month.
SIM-only: Buy the phone outright, and sign up to a SIM-only plan. Since SIM-only plans don't generally last as long, they're more flexible - even more so if you choose a 30-day plan. Overall it can work out cheaper, though bear in mind you'll need to cough up the dough for the new phone straight away. Check out our best SIM-only deals here.
Pay-as-you-go: Buy the phone outright, and get a pay-as-you-go SIM. Instead of getting a set bundle of minutes, texts, and data to use in a month, with pay-as-you-go you only pay for the calls, texts, and data downloads you make. It's the most flexible choice of the lot, but is rarely as good value - especially if you're a moderate to heavy mobile user.
The best way to pick a plan is to take a look at the amount of calling minutes, texts, and data you use right now, and work out how much you'll need from a new plan. Figure out what your monthly mobile budget is, too - and how much you'd be willing to spend on a phone upfront - and look for a deal that suits both.
Bear in mind that getting a cool modern phone often means you'll use it more… which can mean using more data. Go for a plan with a slightly higher data allowance if you're upgrading - perhaps even one with unlimited data.
Did you know you can also take out a handset on contract, all on its own? See our guide to handset-only deals for more info.
4. Compare networks
Some mobile networks are designed around low prices for light users. Others are for people who use their phone a lot and want a good deal on unlimited data. Some have amazing 4G coverage, while others have none at all. And some networks offer cool extras like priority tickets or an entertainment subscription.
Two key things are important, though: coverage and price. Take a look at our coverage guide to check which networks cover the areas where you live, work, and spend most of your time. Then use our comparison tools to see the plans you can get on each one.
If it turns out there's a few networks that have what you're looking for, find out which one is best for you with our guide.
Already taking out a broadband package from BT,EE, Plusnet, Sky, or Virgin Media? You may be able to get an even better deal on a contract as an existing customer.
5. Go for it!
Found a plan you like, on a network that gives you the stuff you want? Select it from the list, and click through to the provider to sign up. And if you choose a SIM-only plan, remember to order your handset itself separately. And presto! You'll be chatting away on your new phone in no time.