With fab handsets like the iPhone 6s and Samsung Galaxy S7 on the market, it's no shocker that tons of us are changing from iOS to Android or from Android to iOS. Worried about making the switch? Don't be - take a look at our guide to switching between the two platforms in the most stress-free way possible.
Switching from iOS to Android
Before switching to Android, you'll need a Google account. If you have a Gmail address or Google+ account you've already got one - but if not, you'll have to make one in order to use your Android properly. You'll also want to connect your new phone to Wi-Fi for most of these steps, as transferring everything will chomp quite a bit of data.
To move your contacts from iOS to Android…
On your old iPhone, go to Settings - Mail, Contacts, Calendars - Accounts - iCloud, and choose to merge your contacts info with iCloud.
Go to icloud.com on a computer browser. Click the Contacts icon - then the cog in the bottom left of the screen - choose Select all - and Export vCard. This will download a file with all your contacts' info on it.
Go to Gmail on a computer browser, and sign in with the Google account you'll be using on your new Android. Click the Gmail button on the left-hand side, and choose Contacts from the drop-down menu. Select More - Import - CSV or vCard file. Then upload that file you got from iCloud.
You'll now find your contacts in the, er, Contacts app on your new Android once you sync everything up.
To move your photos and videos…
Simple: install the Google Photos app on your old iPhone and connect it to your Google account. Add your photos to it, and then retrieve them via the pre-installed Google Photos app on your new Android.
To move your music and other files…
There are a few ways you can do this.
Plug your iPhone into your computer, and drag and drop files using the explorer. Then plug in your new Android and drag and drop them in. (If you have a Mac, you'll need a program like Android File Transfer to do this.)
Transfer your files to an SD card, and put the SD card into your new Android.
Download the Google Drive app to your iPhone, and upload files to it. Then retrieve them on your Android.
To sync your calendar…
On your iPhone, go to Settings - then Mail, Contacts, Calendars - and add a Google account. Toggle to sync it up. This'll sync up your iOS calendar to your Google one, which you can then access from your new Android. It's also possible to sync your contacts up this way.
Apps
The annoying part of getting a new phone is having to download your favourite apps all over again. Most apps are available on both iOS and Android, so all the ones you want will be available, though for paid apps you'll unfortunately have to re-purchase them from the Google Play Store.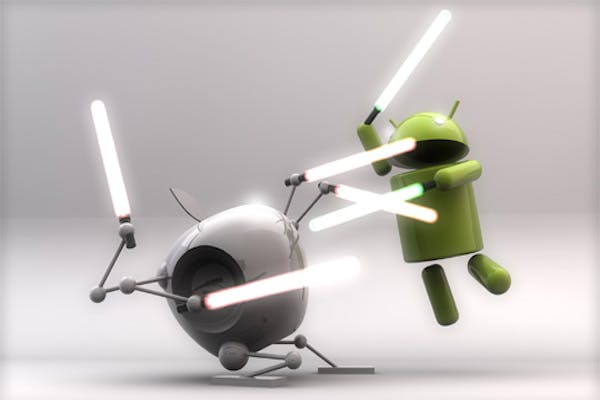 Switching from Android to iOS
Switching from Android to iPhone is unbelievably easy, thanks to Apple's Move to iOS app. To use it, you'll need your old Android phone and your new iPhone to hand, preferably fresh out of the box. Make sure both are connected to the same Wi-Fi network, as this is how the data will be transferred.
Download the Move to iOS app to your old Android.
Start setting up your iPhone. When you reach the 'Apps & Data' screen, select 'Move data from Android'.
Tap 'Agree', 'Next', or 'Continue' on both phones until your iPhone gives you a 10-digit or 6-digit code. Enter it on your Android when prompted.
Here we go. The data is ready to transfer. The app will ask you to pick which things you want to transfer - Google account info, messages, camera roll, and so on - and will send whatever you select over to your new iPhone.
The majority of apps are available on both platforms, so re-downloading your favourites shouldn't be a problem. The only issue is paid apps, which sadly you'll need to re-purchase from the App Store if you still want to use them.
Other than that, you can sign in to apps with the same login details as before and access all your stuff.