Sooner or later, most people will switch to a better broadband deal. But what exactly can you do if 'sooner' is the pressing factor? Will you have to pay penalty fees and is there any way to get out of them?
The short answers are 'yes' and 'sometimes', but read on and we'll dig into exactly what your options are if you want to leave your contract early.
Will I be charged for leaving my broadband contract early?
Okay, you're not going to like this answer but… yes. Most of the time, you will have to pay exit charges to cancel your broadband before the minimum term has expired.
What you'll pay depends on the provider - often, you'll have to pay off the remaining months all at once, as well as the cost of any equipment they supplied.
That said, there are some scenarios in which you can get out of a broadband contract early without having to shell out - read on and we'll go into them.
Can I get out of my broadband contract without paying?
There are some scenarios where you can get out of a broadband contract without anything in the way of exit fees or additional charges. If any of the following apply, you should be golden:
Your minimum contract term has expired
A broadband contract typically lasts 12, 18 or 24 months (though you can also get 30-day deals from some providers). Once that minimum term is up, you can switch without penalty. In fact, we strongly recommend you do, as you'll also certainly be able to find a better deal than your current one. To see current deals, simply enter your postcode into the box below:
Compare broadband deals in your area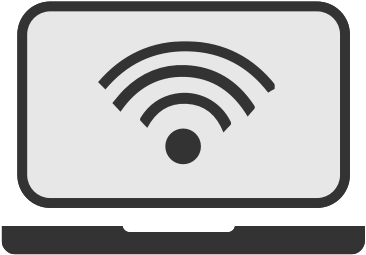 You're within the 14-day cooling off period
When you buy a package online, you'll have 14 days after you sign up as a 'cooling off' period. If you change your mind within that window, you won't face any penalties if you leave your contract.
Your provider has raised your monthly bill
Providers may sometimes raise the cost of your monthly bill, even if you're mid-contract. They'll notify you of the change in writing - then, in accordance with Ofcom rules, you have 30 days to cancel without penalty.
Most companies hike prices at least once a year, and every time they do this, you have the ability to leave your contract, so if you're unhappy with an element of your service, or you just want to find a better deal, feel free to take advantage of the opportunity.
Your provider hasn't done enough to solve any issues
Ofcom states that if you have a fault that has persisted for some time, and your provider has failed to resolve it, you can cancel your service and switch to another.
That said, it's not always so easy. Some faults can be hard to prove and providers aren't going to go out of their way to help you do it. Your best bet is to record outages, and phone your provider every time the problem manifests. They'll have a record of the phone calls, which adds credence to your complaint.
If you continue to face problems, you can contact either the Internet Services Adjudication Scheme (CISAS) or the Communications Ombudsman, and one of them will take a look at your case. Read our guide to consumer rights for more on that.
Your new provider will pay your exit fees
Some providers may reimburse you for any exit fees incurred by leaving a contract. EE, for example, will give you up to £50 - just enough to leave a month or two early depending on your old package.
How to get out of contract with BT
If you want to leave BT early, and the afore-mentioned exemptions don't apply (see above), you will have to pay cancellation charges.
Specifically, you'll have to pay off the remaining cost of your contract. In addition, if you cancel before 12 months is up, you'll also have to pay off the cost of your BT Home Hub (or Smart Hub if you have fibre). See BT's termination charges here.
How to get out of contract with Plusnet
Plusnet requires 14 days notice to cancel an account. If you're cancelling early, you'll have to pay a termination charge, multiplied by the number of months you have left on your contract. You can see Plusnet's termination charges here.
How to get out of contract with Sky
If you leave your Sky contract early, early termination charges will apply. The amount you'll be charged will vary depending on how long you have left, any days you've paid in advance and any additional subscriptions you have going. For example, if you also cancel Sky TV, you'll face exit fees for that too.
Typically though, Sky multiplies its exit fees by the number of months you have left on your contract. See charges here.
How to get out of contract with Virgin Media
Leaving Virgin Media early? Yup - termination charges will ensue. As with the other providers, you'll be charged a fee for the remaining months on your contract. If you take Virgin Media TV too, you'll also be charged for cancelling that. That means that the costs can really stack up - check out Virgin Media's charges to see how much you can expect to pay.
How to get out of contract with TalkTalk
TalkTalk will charge you early termination charges for both broadband and TV. You'll have to pay for every month left on your contract, as well as any equipment TalkTalk may have sent you - a YouView box for example. Check out TalkTalk's early termination rates to find out more.
How to get out of contract with EE
EE's early exit fees depend on the package you have, as well as the number of months left on your contract. Essentially, it adds together your monthly charge, excluding VAT and 4% for early payment. Then it multiples that figure by the number of months left on your contract. Check out EE's list of charges to find out more.
Should I leave my contract early?
It's a common question and the honest answer is… it depends.
That's not us trying to sit on the fence - it's just that it's very much a situational decision. Most of the time, we'd advise against it, as early termination charges can really rack up, particularly if you have equipment to pay off.
But if you're really unhappy, and you see a deal that sounds… well, ideal, then it becomes a matter of maths. Find out how much you'll pay for leaving (see the links above, or contact your provider), and decide whether it's worth the expenditure.
For example:
Will the cost of leaving be offset by a saving on your new deal?
Will your new provider make a contribution to your exit fees?
Is it worth the financial hit to escape from your old package?
Check out today's best deals below
*Average speeds are based on the download speeds of at least 50% of customers at peak time(8pm to 10pm). Speed can be affected by a range of technical and environmental factors. The speed you receive where you live may be lower than that listed above. You can check the estimated speed to your property prior to purchasing.