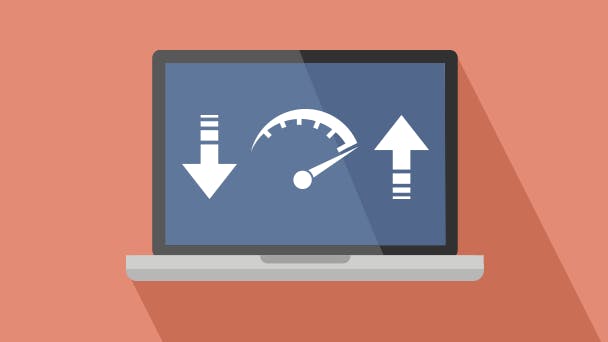 Got a need for speed? Find out all you need to know about broadband speeds here, including what download and upload speeds are, what speeds you get, how to get faster broadband, whether you need it and what speeds providers really give you.
Here in the UK, we appreciate speed. Don't believe us? Just look at some of the people we admire: Mo Farah, Lewis Hamilton, Sonic the Hedgehog…
The same is true when it comes to our broadband. We want our internet connections to be fast enough to do the things we love, whether it's using iPlayer to catch up on TV we missed, or just using Facebook and email to keep in touch with friends and family.
But how fast does your broadband really need to be? With the likes of Virgin Media and BT constantly shrieking about superfast internet, it's easy to assume you need your connection to be the fastest it possibly can. This isn't always the case - it's a speed trap if you will.
Not every user needs the quickest, most expensive package, and it's important to think about whether you do when choosing a broadband deal.
Before we get to that, we should talk about what we mean by broadband speed.
*Average speeds are based on the download speeds of at least 50% of customers at peak time(8pm to 10pm). Speed can be affected by a range of technical and environmental factors. The speed you receive where you live may be lower than that listed above. You can check the estimated speed to your property prior to purchasing.
What are download and upload speeds?
Two terms are generally used when talking about broadband speeds:
Download speed: The speed at which information is transferred from the internet to your computer. Better download speeds mean you can get photos, music, and video from the internet faster than if you're using a slow connection. You'll also be able to watch films and TV shows online with fewer pauses for loading.
Upload speed: The speed at which information is transferred from your computer to the internet. The faster the upload speed, the smoother the online experience you'll have. Upload speeds also determine how quickly you can send emails, post photos on Facebook or upload large videos or batches of photos to sites like YouTube and Flickr. If you're interested in which providers have the best upload speeds, you can find out in our full guide.
On typical home broadband, upload speeds are considerably slower than download speeds, so don't be alarmed if you see a disparity between the two. Providers give 'downstream' data priority as most of us are more concerned with how quickly we can download stuff than how long it takes us to upload files.
What download and upload speeds do I get?
If you don't know what broadband speeds you currently get, knowing whether you should switch packages to get better speeds is going to be hard work - how will you know if you can get faster broadband if you don't know how fast the broadband you have is?
There's a simple solution to that though - use our speed tester to find out. It'll tell you exactly what download and upload speeds you get, and confirm whether your broadband is as fast as a Ferrari fast or more like a moped in mud.
Here's another important point - and it's a biggie. Don't assume the speeds providers advertise are the speeds you'll actually get. For example, if you see package advertised as offering average download speeds of 67Mb, there's still no guarantee you'll get that speed.
The advertised speed is based on the speeds that at least 50% of the people with that package get at peak time, so there's an even chance that you'll get less.
Thankfully, you don't have to resort to just picking a package you like the sound of and hoping for the best. When you switch to a new provider, the company should test your line and give you a speed estimate specific to your premises.
Another useful resource is Ofcom - they're the people who look after everything communications-related in the UK, and they publish regular research about home broadband speeds.
Not only does Ofcom tell you what the average speeds in the country are, so you can see how good or bad your broadband is in comparison, it also gives you the average download speeds of each of the packages offered by the biggest providers. You can use these to get an idea of how likely you are to get the download speeds advertised.
How do I get faster broadband?
*Average speeds are based on the download speeds of at least 50% of customers at peak time(8pm to 10pm). Speed can be affected by a range of technical and environmental factors. The speed you receive where you live may be lower than that listed above. You can check the estimated speed to your property prior to purchasing.
When it comes to home broadband, broadly speaking, there are two types available in the UK. If speed's what you need, fibre optic broadband is the way to go - but a regular ADSL connection is sometimes more than enough. Here's what you need to know:
ADSL broadband: Comes entirely through the telephone line, which isn't hugely efficient. Advertised speeds typically hover around 10 - 12Mb, but you'll likely see less than that. Remember, telephone wires were designed for carrying our voices back and forth, not for you to stream the EastEnders omnibus.
Fibre optic broadband: Delivered through efficient, reliable fibre optic cables. Advertised average speeds are range from 35Mb to 362Mb. You'll need to check it's availabile in your area though,
It's worth pointing out that fibre optic broadband packages vary as services, such as BT Superfast Fibre, still use a copper phone line to connect your property to the fibre network via the nearest street cabinet. As a result, your speeds may be slower than your neighbour's if they live closer to the green box at the end of the street.
What's the fastest broadband in the UK?
Virgin Media (www.virginmedia.com) has the fastest widely-available broadband in the UK, offering average download speeds as high as 362Mb. It's not a cheap option, but if it's pure speed you want, it's most certainly the one for you.
Gigaclear is a smaller provider that does ultrafast broadband that's even faster than Virgin Media. Its packages can hit a staggering 1Gb, but unfortunately, it's not widely available. Check your area to see if you an get it.
The country's other major providers are slouches either. All of them now offer fibre optic broadband, with BT (www.BT.com), Plusnet (www.plus.net), Sky (www.sky.com) and TalkTalk (www.talktalk.co.uk) all offering packages with average download speeds around the 57Mb - 67Mb range.
Basically, if you want faster download and upload speeds you more choice than ever before. That's presuming, of course, you can get fibre. Not everyone can, because it's still a relatively new technology and hasn't yet reached every corner of the country - use our postcode checker to see if it's available in your area.
Compare broadband deals in your area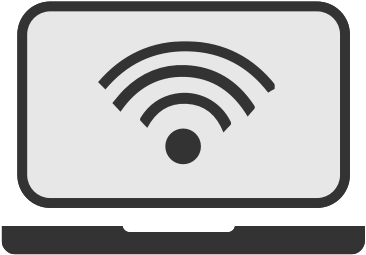 What broadband speed do I need?
It's easy to get hung up on broadband speeds - the faster it is, the better, right? Well… not necessarily.
The truth is that not everybody needs their broadband to be at the upper end of the speed scale. Although prices are coming down, top-end fibre packages are typically the more expensive broadband options out there, and many users don't do anything online that requires, or benefits from, speeds of 100Mb or more.
For these users, it would be a bit like buying a year's gym membership, then only going once before throwing in the towel - why pay for something if you're not going to use it?
You should take the time to consider what speeds you actually need from your broadband package before making any switching decisions. With that in mind, here's a handy list of reasons to consider 'superfast' fibre optic speeds.
Do I need fibre optic broadband?
Superfast broadband is worth considering if you:
Have a large family or shared house, with several people using the web simultaneously
Have lots of connected devices - laptops, tablets, mobiles, console, smart TV, for example
Regularly download movies, music and TV to watch offline
Use film and TV streaming sites like Netflix, Amazon Prime Instant Video, and NOW TV
Watch a lot of on-demand TV services like BBC iPlayer in high-definition (HD) or don't want as much buffering
Download and play video games that require an internet connection
You currently have ADSL broadband, and find it just isn't fast enough for your needs
If a few of these apply to you, you should look at fibre broadband packages. The faster the package, the smoother these activities are likely to be.
However, if you live alone, or you just use the internet for light browsing, social media and email, for instance, it's worth considering cheap internet providers.
Either way, do your homework and make sure you've weighed up your options before signing up. Compare broadband deals to find the perfect balance between speed and affordability.