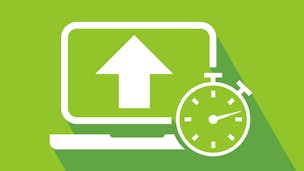 Question
Which broadband provider has the best upload speeds? I'm trying to choose a package and most providers only seem to mention download speeds!
Will T, via email
Our expert Kim says...
Yeah, broadband providers usually give less space to information about their packages' upload speeds than they do to download speeds. Luckily though, the majority do let you know what uploads you can expect. Here's what we found out.
What upload speed does each provider offer?
Provider
Download/upload speeds per package
 
BT

17Mb down, 1Mb up

52Mb down, 9.5Mb up

76Mb down, 19Mb up

See deals
EE

17Mb down, 1Mb up

38Mb down, 10Mb up

76Mb down, 19.5Mb up

See deals
Plusnet

17Mb down, 1Mb up

38Mb down, 9.5Mb up

76Mb down, 19.5Mb up

See deals
Sky

17Mb down, 1.3Mb up

38Mb down, 9.5Mb up

76Mb down, 19Mb up

See deals
TalkTalk

17Mb down, 1Mb up

38Mb down, 9.5Mb up

76Mb down, 19Mb up

See deals
Virgin Media

50Mb down, 3Mb up

100Mb down, 6Mb up

200Mb down, 12Mb up

300Mb down, 20Mb up

See deals
Vodafone

17Mb down, 1Mb-3Mb up

38Mb down, 2Mb up

76Mb down, 19Mb up

See deals
The above info is correct at the time of writing, but do be aware that providers' official upload speeds can change, even when download speeds don't.
So, the best upload speeds are, unsurprisingly, on the top-end packages. 20Mb is the maximum you can get for uploads from a major national provider, and that's more than plenty for most of us. If an up-to-76Mb fibre package is a bit too intensive for your downloads - or if it's a bit over your budget - your next best bets would be BT, EE, Sky, or TalkTalk for upload speed.
Virgin Media's upload speeds aren't bad on most of its packages either… but bear in mind they're subject to traffic management. Read more about traffic management here.
Some faster upload speeds may well be available from smaller or more local providers, including FTTP (fibre-to-the-premises) ones that give you a fully fibre connection. You won't find them everywhere, however, and they can be pretty costly.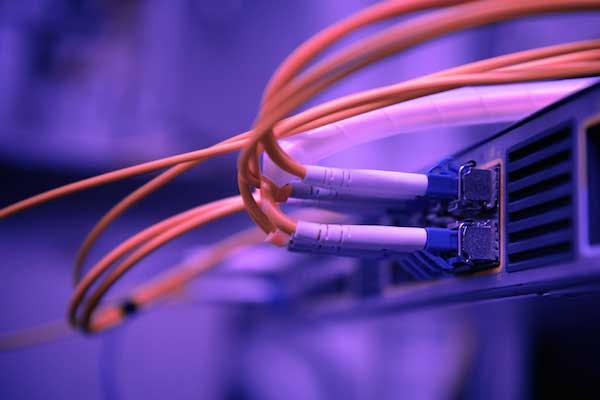 It's worth mentioning that most of those above - with the exception of Virgin Media - all use the Openreach network to deliver their broadband. So if two providers say they offer similar but slightly different speeds (EE's up to 38Mb/10Mb package and Sky's up to 38Mb/9.5Mb, for instance), you'll probably get near enough identical speeds on either one, since they use the same lines. You won't find much difference in speed in your home on any of the up to 76Mb packages, either.
Still, we'll tell you what the 'up to' upload and downloads speeds are when you click on a package with our comparison tool. And when you go through to sign up, the provider will give you a more accurate idea of what speeds to expect for your postcode - both upstream and downstream.
By the way, if you need fast uploads for your business, take a look at business broadband. You're more likely to find symmetrical up and down speeds there, or at least much speedier uploads - up to 1Gb on some packages, in fact.
Why is upload speed so much lower than download speed?
Well, the majority of what we do on the internet involves downloading information rather than uploading it.
You send information via the 'upstream' when you post photos and videos, connect to a remote network or VPN, host a stream, hold a video call, play games online, and generally just click on stuff - but you use the 'downstream' for… pretty much everything else.
That includes accessing websites, scrolling through social media, downloading files, watching videos, listening to music and podcasts, using games and apps, and so on. All those things require decently speedy and reliable download speeds, especially if lots of devices in your home are connected to the internet at once.
So, most of your broadband's bandwidth is allocated to the downstream, since it requires more data on the whole.
Read more about upload and download speeds
How can I improve my upload speed?
There are plenty of things you can do to improve your broadband speed - both upload and download. Take a look at our full guide: