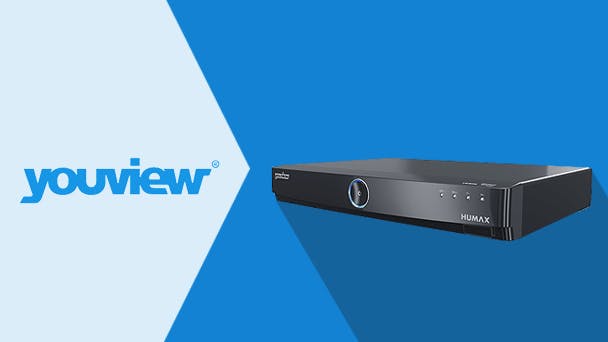 How do you get YouView? What's the difference between getting it with BT and getting it with TalkTalk? Can you get it without broadband? What broadband speed do you need for it? Find out all this and more right here...
YouView was the brainchild of terrestrial broadcasters, BT (www.BT.com), TalkTalk (www.TalkTalk.co.uk), and telecoms company Arqiva.
What is YouView?
It's essentially a set top box you for your TV that combines two over 70 channels of basic digital TV, and catch up and on demand services via a broadband connection. You can pause and rewind live TV, and if you buy a YouView+ box you can record programmes as well.
YouView is available either as a standalone box, or as part of a TV package from BT or TalkTalk, which give you access to even more channels. There's also the chance to save a bit of dough by including it in a bundle with phone and broadband.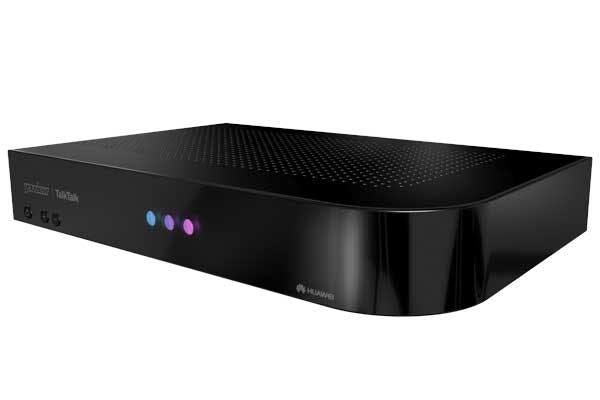 One of YouView's best features is that it's incredibly user-friendly. Catch up, for instance, is integrated right into the TV guide - just scroll back in time to the episode you want to watch.
You can browse programmes by genre or channel, or select the handy 'more episodes' button if you like what you just watched and fancy seeing more.
It's also got plenty of accessibility features to make it easier for everyone to use. There's a zoom on the TV guide, a high contrast colour scheme, easy access to subtitles, signed TV, audio descriptions, and an interface that has been optimised to work with screen reader apps on your smartphone.
How do I setup my YouView box?
Before you start, YouView recommends that you check you have the following:
YouView Box
Remote control
Power lead
HDMI cable
Ethernet cable
Aerial cable
After you've checked you've got everything:
Take the ariel cable and connect it from the ariel socket in the wall to the In/Antenna at the back of your box.
After that, connect the HDMI cable from the back of the HDMI port on your box, to the back/side of your television.
Next, to connect to the internet, insert the Ethernet cable from the back of the YouView box to the Lan port at the back of your router.
Lastly, pop the power lead into the back of the box, and insert the plug into your wall socket.
Now all you need to do is switch on the box by using the buttons at the back and you should be good to go.
What channels can I get?
A basic YouView box gets you over 70 digital TV channels, including:
BBC, ITV, Channel 4, Channel 5, and lots of entertainment, news, and radio channels. You can add on tons more with BT TV or TalkTalk TV too - such as Sky 1, Nat Geo, Comedy Central, and Disney Channel.
You'll also get catch up and on demand - if you hook it up to a broadband connection - from:
BBC iPlayer, ITV Player, All4, Demand 5, UKTV Play, S4C, Milkshake, and the Netflix and Now TV apps.
Movie buff? If you get TV through BT or TalkTalk, YouView's got you covered as well. A monthly Sky Cinema Pass will give you unlimited access to Sky Movies, and you can subscribe to Now TV or Netflix too. Plus there are hundreds of movies to rent or buy through the Sky Store, including some of the latest blockbusters.
How do I get YouView?
You can get a YouView box on its own from most major electronics retailers such as John Lewis, Currys, or Argos - perfect if you don't want to be tied down to a contract, though the box itself can be a bit costly.
On the other hand, if you want even more channels and features, you can get it in a package from BT or TalkTalk.
For YouView alone, all you need is a YouView set top box, a TV, and an aerial socket - and a broadband connection if you want to watch catch up and on demand TV.
What broadband speeds do I need to watch YouView?
Your broadband will need a minimum download speed of 3Mb, but that's just for basic on demand - for anything else, such as HD programmes, it'll need to be even faster.
TalkTalk Boosts require 5Mb, for instance, and BT Sport needs at least 6.5Mb, while a whopping 44Mb is recommended to comfortably stream Ultra HD content without buffering. Besides, a faster speed will mean better service and less loading time.
And remember to think about your monthly download limit, if your broadband contract has one.
An hour watching catch up TV will eat about 1GB of data - and that can easily add up if you're watching it every few nights.
Look out for the slower speeds you get at peak times too, especially if your provider manages web traffic. We recommend a truly unlimited broadband package for YouView.
Not sure how fast your broadband speed is? Try our speed test and find out.
YouView with BT
BT offers three main options for TV with YouView, and they're all available as part of a bundle with phone, broadband, and mobile as well.
Starter includes a basic YouView box with over 100 channels, catch up and on demand, and you can add BT Sport (as long as your broadband has a download speed of at least 6.5Mb).
Entertainment has all of the above, except with a YouView+ box so you can record your programmes as well - and 10 more channels.
Max is the biggest TV package of all, with a YouView+ Ultra HD box, 141 channels, BT Sport HD, and the ability to watch 4K Ultra HD content. It's only available with BT fibre, so remember to check you can get a fibre optic connection in your area using our postcode checker.
Read more in our guide to BT TV.
Or take a look at exactly what you get in our complete list of BT TV channels.
YouView with TalkTalk
TalkTalk has two TV options:
TV comes with a YouView box with over 70 channels, catch up and on demand, and the free TV2Go app for your mobile or tablet.
TV Plus includes all of the above but with a YouView+ box and 14 extra entertainment channels.
You can also add Boosts...
Talk Talk TV Boosts
These are bundles of extra channels that are available on a monthly rolling basis. Examples of Boosts include Sky Sports, Sky Cinema, entertainment channels, kids TV channels, Asian channels, and loads more.
One of the best things about TalkTalk TV is that these Boosts are really flexible. If you decide you don't want Sky Sports anymore, for example, then you can simply cancel those channels at any time. That way, you can continually shape your TV service so that you have the channels you really want, when you want them.
You can see a list of Boosts and find out more about them in our guide to TalkTalk TV Boosts.
Bear in mind that you can only get TalkTalk TV as part of a phone and broadband package - read more about it in our guide to TalkTalk TV.
Pros and cons
There are lots of advantages to a YouView box, including...
It's widely available
simple to set up, and very user-friendly with plenty of accessibility features.
It's an extremely easy way to use services like Netflix on your TV, and catch up on shows you might have missed.
It's one of the only few ways you can get TV without a monthly subscription.
That said...
The box itself isn't cheap and a YouView+ box can cost up to £100 more than the cheaper recording-free model. The initial cost is lower if you get a subscription from BT or TalkTalk though, as the YouView box is typically included with no upfront cost.
TV fans won't be happy with the number of live channels on offer - the 70 you get covers TV and radio, and pales in comparison to the vast range you can get with Sky (www.Sky.com) or Virgin Media (www.VirginMedia.com).
You'll also need to make sure your broadband connection is fast - and more importantly stable - enough to handle all that on-demand streaming, and prepare for your data allowance to disappear if you've got a usage cap.