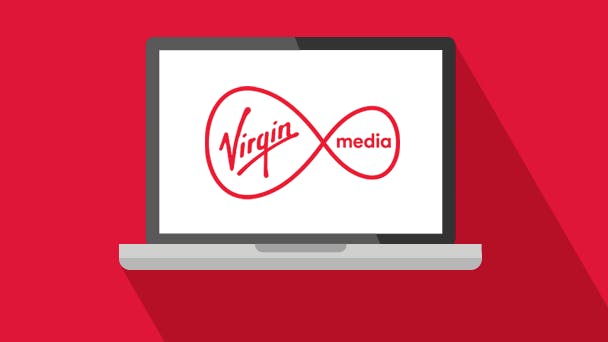 Here's everything you need to know about Virgin Media, including what its broadband, phone, TV and phone plans have to offer, plus how to get the best deals.
Virgin Media was the UK's first provider to offer broadband, home phone, TV, and mobile plans.
Today, it owns and operates its own fibre optic cable network, enabling Virgin Media to deliver superfast broadband to many areas in the UK. And with its Gig1 Fibre Broadband averaging speeds of over 1Gbps, it's the country's fastest broadband provider. Is the 'supercharged' broadband company the one for you? Read on and we'll take a look at what you can expect from Virgin Media.
What can I get from Virgin Media broadband?
Virgin Media's major selling point is that it's the UK's fastest widely available broadband, with a service that's five times faster than Sky and BT.
And it's one of the few providers that lets you sign up for standalone broadband without having to pay for a landline too.
Virgin Media also offers TV, home phone and mobile phone services. So if you're looking to save money, you can take two or more of these services from Virgin Media – it'll cost much less than signing up for the same services separately from different providers.
Virgin Media broadband packages and speeds
Virgin Media's broadband is available in a wide range of speeds. Pick from these packages:
All packages are fibre optic – so, whichever one you pick, you'll likely be getting faster speeds and a more reliable connection than with other providers.
Starting with average speeds of 54Mbps, even the most basic M50 deal can handle the demands of multiple occupancy homes, where several people are streaming video or playing online games at the same time.
At the top end of the scale, the full fibre Gig1 package provides ultrafast speeds that average a staggering 1130Mbps – that's 22 times faster than the national average.
All packages offer unlimited downloads too, so you needn't worry about a usage cap cutting you off or the prospect of Virgin Media slowing your service during peak times.
All Virgin Media broadband packages are available on 18-month contracts. That's in line with the 18-month contract terms that are now standard for the likes of Sky broadband, and less of a commitment than the 24-month contract term that applies when you sign up to BT broadband.
The catch is that Virgin Media broadband isn't available everywhere. Use our postcode checker to see if you can get it at your address.
Virgin Media student broadband and one-month contracts
As well as standard 18-month contracts, Virgin Media has some options if you're looking for something more short-term.
It offers a 12-month deal that can also be bundled with TV and home phone services.
Virgin Media is also one of the few providers to offer broadband on a one-month contract. If you're a student with a short-term tenancy agreement from September to July, or simply between permanent addresses, this is a great option.
What broadband and TV deals can I get from Virgin Media?
Virgin Media TV
With its impressively large selection of channels, Virgin Media has some of the most comprehensive TV packages on the market, second only to Sky.
The smallest bundles come with 100+ channels and tons of on-demand content, while the biggest Ultimate Volt bundle has a whopping 230+, as well as a standard Netflix subscription.
And there's always the option to include Sky Sports, Sky Cinema, BT Sport, extra kids' TV, Asian channels, and premium sports packs.
When you sign up, you'll get a Virgin TV 360 box – a brilliant piece of telly tech. It brings all the TV available to you together in one easy-to-navigate place, including catchup and on-demand services. It has individual profiles for everyone in the household, voice search, 4K-readiness, and more.
All TV packages include Virgin TV Go, which allows simultaneous streaming on up to two devices. So you can watch all your channels on your smartphone, tablet or laptop, on the go.
And if you want to enjoy TV in multiple rooms, you can pay extra to add up to two 4K-ready Virgin TV 360 Mini boxes.
Check out our complete guide to Virgin Media TV channels to see what else you can get.
Virgin Media home phone
Virgin Media's line rental comes with a few different calls packages to choose from: Talk Weekends (its standard package), Talk More Weekends, Talk More Evenings and Weekends, Talk More Anytime, and Talk More International Anytime.
Except for the most basic Talk Weekends package, all plans include free weekend calls to UK landlines and mobiles.
If you're chatty on the phone, you'll likely want one of the bigger packages. Talk More Anytime includes anytime calls, for instance.
Virgin Media Big Bundles
The Virgin Media pièce de resistance is its Big Bundles: combo packages that include TV, broadband, and home phone.
Bundling together all your services lets you save money, and enjoy a smooth experience from a single provider on a single bill.
Of course, you have the flexibility to pick and choose the services you want. But the best way to save money and time is to get one of its ready-made Big Bundles, with all the components conveniently selected already.
Not to mention, Virgin Media often throws in a time-limited deal with many of its bundles.
Virgin Media Volt Bundles
As a 'quad-play' provider, Virgin Media offers TV, broadband, home phone, and mobile services. All of which can be bundled together in a single money-saving package.
Unlike its regular Big Bundles, Volt bundles give you an extra treat: O2 SIMs. By bringing them all together in a single bill, you can save even more cash and score some exclusive deals.
Virgin Mobile
Whatever kind of mobile plan you need, there's a good chance Virgin Mobile will offer it.
There are pay monthly, SIM only and mobile broadband plans, as well as a good range of handset deals – including flagship iPhones and Samsung Galaxies.
Virgin Media also throws in some nice features with its mobile plans, such as data rollover, data-free messaging on WhatsApp, Facebook Messenger and Twitter, and free access to more than 3.5 million Wi-Fi hotspots across the UK.
Existing Virgin Media customers can get price breaks on mobile deals, too.
Virgin Media broadband extras and freebies
Sign up for Virgin Media broadband and you'll get Web Safe free of charge, as well as a free three-month trial of award-winning Virgin Media Internet Security powered by F-Secure.
Thanks to its partnership with O2, Virgin Media broadband customers can also access exclusive rewards and experiences with O2 Priority. Whether it's complimentary cinema tickets, early access to gigs or a free weekly coffee from Greggs, there are plenty of perks to be had.
Regularly commute on the London Underground? You'll be able to stay connected in tube stations via Virgin Media WiFi, for free.
And if something goes wrong with your Virgin Media equipment or product, you can get a repair or replacement at no extra cost.
Can I get Virgin Media deals in my area?
While Virgin Media is pretty widely available, its network isn't quite as widespread as the Openreach network.
Millions of UK homes and businesses are covered, so there's a very good chance you can get a deal in your area – but that isn't a guarantee.
Use our postcode checker to see if Virgin Media is available in your area:
Compare broadband deals in your area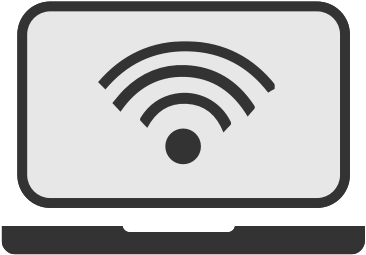 Our best Virgin Media deals
*Average speeds are based on the download speeds of at least 50% of customers at peak time(8pm to 10pm). Speed can be affected by a range of technical and environmental factors. The speed you receive where you live may be lower than that listed above. You can check the estimated speed to your property prior to purchasing.
Virgin Media pros and cons
Pros
Cons
See our full Virgin Media review for more.
How does Virgin Media compare against other providers?
The main thing to consider with Virgin Media is that it's not as widely available as other providers. This is because it runs on its own independent network – and even though Virgin Media is rolling it out across the country, it doesn't reach everywhere just yet.
In comparison, BT's Openreach network is much larger, covering around 95% of the UK. As most broadband providers – including BT, Sky, TalkTalk and Plusnet – use the Openreach network, they're more widely available.
But if you can get Virgin Media at your address, you're in for a treat. Its broadband offers the fastest widely available speeds in the country. Although some other providers do offer broadband up to 1Gbps (1000Mbps), you won't find these speeds in many places at all. On the other hand, millions can get top speeds with Virgin's Gig1 package.
When it comes to TV, Virgin Media is one of the best, offering hundreds of channels and some excellent tech. The only provider to out-do it is TV heavyweight Sky, which offers even more.
Read our reviews on other broadband providers.
Can't get Virgin Media in your area?
Try another provider:
Frequently asked questions
Can I get Virgin Media Broadband deals in my area?
Virgin Media's Superfast M100, M200 and M350 Fibre packages are available across around 75% of the UK – and that number keeps growing.
Most exciting of all, Gig1 fibre broadband is now available across Virgin's entire network.
To check whether you can get Virgin Media broadband at your address, enter your postcode into our broadband availability checker.
How much is Virgin Media broadband?
Compared to other UK broadband providers like Plusnet, for example, Virgin Media broadband packages aren't the cheapest option.
That said, Virgin Media packages are almost five times faster than other providers. Plus, there's also the option to bundle broadband, TV and phone together for a cheaper monthly bill.
Is Virgin Media broadband any good?
Impressively, Virgin Media offers one of the fastest broadband packages in the UK. If you live in a large family that use multiple devices at once, enjoy gaming and streaming movies online, it's perhaps the best provider for that purpose.
Moreover, you won't need a phone line to get Virgin Media broadband – instead, it's delivered to your home using its own fibre optic cables.
In terms of offers for new customers, Virgin Media tends not to advertise the same kinds of vouchers and freebies you'd see from the likes of BT and Plusnet. Instead, it offers its packages at a discount for a limited time.
Want to know more? Read our Virgin Media broadband review.
Can I get Virgin Media broadband without a landline?
Yes, you can. Because Virgin Media operates independent of BT Openreach, you can get Virgin Media broadband-only deals.
How long will it take to switch to Virgin Media broadband?
Once you've cancelled your contract with your current provider, you'll be able to agree an installation date with Virgin Media.
If there's been Virgin Media broadband in your home before, you may be eligible for its QuickStart pack, which takes four days to be delivered and installed. Otherwise, you should be up and running within 14 days.
Find out more about switching broadband with our comprehensive guide.