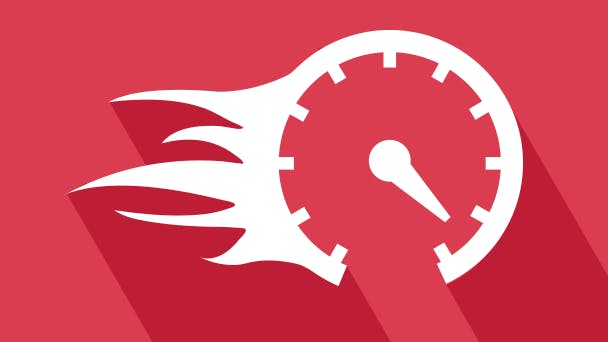 If you live in a large household, stream movies or play games online, you need fibre broadband Not only is fibre faster than standard broadband, it's more reliable too. But how much will it cost? And which providers offer the best deals? Let's take a look...
What is fibre optic broadband and how does it work?
The term 'fibre broadband' refers to a broadband service that's faster than standard, ADSL broadband and is delivered wholly or partly to your home by fibre optic cables.
Fibre optic cables are employed because they're much more efficient at transmitting data than copper wire used with ADSL, standard broadband.
That means fibre broadband gets you a far superior service, with smoother streaming, faster downloads and a much better online gaming experience.
Keen to find out more? Read our guide to how fibre broadband works.
Which providers offer fibre broadband?
Most providers, including BT, Virgin Media, Plusnet, TalkTalk and EE, offer fibre optic broadband. So if you're interested in a superfast package, you've got plenty of choice.
Take a look at the table below to get some sense of what's on offer and what sort of speeds you can expect with the best known, household-name providers.
| | |
| --- | --- |
| Provider | Speeds* |
| | Average of 67Mbps with Superfast Fibre 2 |
| | Average of 362Mbps with M350 |
| | Average of 59Mbps with Superfast |
| | Average of 67Mbps with Superfast Fibre |
| | Average of 66Mbps with Unlimited Fibre Extra |
| | Average of 67Mbps with Fibre Plus Broadband |
| | Average of 63Mbps with Unlimited Fibre Plus |
| | Average of 67Mbps with Fibre Broadband Plus |
| | Average of 66Mbps with Fibre Extra |
| | Average of 63Mbps with Superfast 2 |
| | Average of 300Mbps with Ultrafast 300 |
| | Average of 63Mbps with Super Fibre |
| | Average of 76Mbps with Xstream Superfibre Unlimited |
| | Average of 63Mbps with Superfast Fibre Plus |
* Speeds indicated here are for the provider's fastest widely available broadband product.
Which is the best fibre broadband provider?
'Best' means different things to different people. With that in mind, below we've recommended a provider for users on a budget, as well as the fastest, the best for customer service and best for freebies.
Best if you're on a budget: TalkTalk
Fastest fibre provider: Virgin Media
Best for free gifts: BT and Sky
Best for customer service: EE (based on Ofcom data)
Can I get fibre broadband in my area?
If you're in a city or town, you've got a very good chance of being able to get fibre broadband. But rural areas are less well served.
About 80-90% of the country is covered by BT's fibre network (with average download speeds in the 57-67Mb range), which is also the network used for fibre broadband from the likes of Sky and EE.
Meanwhile, Virgin Media's network covers about 60% of the country.
Do I need fibre optic broadband?
If you live in a large household, share a home, or play and download games online, fibre optic broadband will likely be for you.
But just because fibre optic broadband is faster than standard broadband, doesn't mean it's the right choice for everyone.
Before you buy fibre optic broadband, think about whether you really need it. After all, there's no point in paying extra for speeds you don't need.
We recommend fibre optic if you…
Live in a large householdwith lots of web-connected gadgets
Share accommodationwith more than one person
Watch a lot of moviesonline viaNetflix and Amazon
Regularly use catch up serviceslike BBC iPlayer or ITV Player
Play and download console or PC videogames
Use services like YouViewto stream content from the web
Download or upload large files
Regularly use video calling serviceslike Skype
If any of these apply to you, then you might want to consider purchasing fibre broadband. If none apply, there's little point in getting fibre, as a standard broadband package will likely do the job for you.
What's the difference between superfast, ultrafast and gigagast broadband?
Superfast broadband - Superfast broadband is the most widely available form of fibre optic broadband and is generally categorised as any service that gives you a speed of at least 30Mbps. Unlike newer, faster ultrafast and gigafast broadband, superfast broadband generally depends on fibre-to-the-cabinet network technology.
Ultrafast broadband - This is defined as broadband that gets you a service of at least 300Mbps or faster. Ultrafast broadband is less widely available than superfast broadband and is delivered to your home via fibre-to-the-premises broadband technology.
Gigafast broadband - This refers to top-of-the-range broadband with headline speeds of 1Gbps. Or to put it another way: 1000Mbps. Like ultrafast broadband, gigafast broadband relies on fibre-to-the-premises infrastructure to deliver such impressive speeds. The catch is that gigafast broadband is generally only available in a limited number of locations.
What is full fibre?
Full fibre is another term for fibre-to-the-premises broadband. It refers to broadband that uses fibre optic cables for the entire journey to your home/premises.
For this reason, it's much faster than older fibre-to-the-cabinet broadband technology that only uses fibre optic cables for some of the route to your address.
Providers that offer a full fibre service include:
BT
Community Fibre
Cuckoo
EE
Hyperoptic
Shell Energy
Sky
TalkTalk
Virgin Media
Vodafone
How fast is fibre broadband?
That depends on the type of fibre you choose. But even the slowest less advanced superfast fibre package is much faster than standard, ADSL broadband.
That's borne out by Ofcom studies showing that the average speed you get with ADSL is just over 10Mbps, while even relatively cheap superfast broadband offers speeds at least double that.
And if you choose an ultrafast or gigafast broadband package you could get a service hundreds of times faster than ADSL.
Frequently asked questions
What's the difference between standard broadband and fibre?
The main difference between standard broadband and fibre optic broadband is that fibre broadband is a lot faster.
Fibre packages from BT, TalkTalk and Plusnet offer average speeds of around 67Mbps.
Virgin Media's M350 service goes up to a massive 362Mbps, while smaller providers like Gigaclear can even reach download speeds of 900Mbps.
Standard broadband, also known as ADSL broadband, on the other hand, relies on copper tubes to transfer data from the exchange.
Most standard broadband deals get you average speeds in the region of 10-11Mbps. The disparity in speeds with fibre is because copper wire is much less efficient at transferring data than fibre.
Why can't I get fibre broadband deals?
The most likely reason is that none of the UK providers have installed fibre optic infrastructure in your area.
That means you'll have to make do with slower ADSL broadband for now, or look into satellite broadband or 4G/5G mobile broadband.
When will fibre come to my area?
The government is targeting 97% superfast broadband availability by 2020. To find out if your fibre optic broadband is available in your area, enter your details into our postcode checker.
What types of fibre broadband are there?
The principal differentiating line between types of fibre broadband is whether they're 'fibre to the cabinet' or 'fibre to the home/premises'.
Fibre-to-the-cabinet (FTTC)
This is the most common way providers get fibre broadband to your home.
With this form of fibre broadband, the fibre cable runs from the telephone exchange to the green cabinet on your street. From there, it travels directly to your home via a copper line.
Broadband packages that use fibre-to-the-cabinet technology typically offer superfast speeds.
Fibre-to-the-home (FTTH)
With FTTH broadband, the entire line - all the way from the exchange to your building - is made of fibre optic cable.
That said, although speeds are much higher, availability is comparatively limited. FTTH packages are only available in a relatively small range of locations.
Ultrafast and gigafast packages are almost always based on FTTH technology. And it's precisely because they use full fibre infrastructure that they're so much quicker than superfast packages.
How do I install fibre optic broadband?
In the vast majority of cases, you can do it yourself. Most providers will send you all the equipment you need to get going with fibre, and you simply need tp connect yourrouter(they supply clear instructions), and you're good to go.
In some instances, however, you may need a visit from an engineer toinstall a new line or set up the connection in the home. In which case you'll be able to arrange a mutually convenient time for a visit.
Can I get fibre optic without line rental?
Yes, you can get. And in a relatively recent development, your choice of providers now includes the likes of BT and EE, as well as Virgin Media and Gigaclear who have offered broadband-only deals for a long time now.
However, it's worth noting that, in fact, fibre broadband-only deals rarely actually work out cheaper than fibre packages that come bundled with a phone line.
That means that opting for a 'broadband-only' service is unlikely to to be the money-saving option that you might suppose.
How much does fibre cost?
Fibre broadband will be more expensive than standard, ADSL broadband. How much it will cost exactly depends on which provider you go for, though providers like Plusnet and Post Office offer cheaper fibre broadband than Virgin Media and Hyperoptic.
Fortunately, it's easy to find a competitively priced deal. Simply check the table at the top of this page to compare deals from the UK's top fibre optic broadband providers.
What other broadband packages are available?
Is 5G faster than fibre?
Right now, the fastest 5G home broadband packages can't hold a handle to an ultrafast or gigafast fibre broadband service.
However, 5G comfortably outpaces lower-cost, entry-level fibre broadband. Which makes it a very viable alternative if you can't get ultrafast or gigafast broadband at your address.