Nowadays, everything is measured by speed; the quicker a task is finished, or an item delivered, the happier we are. This is especially true when it comes to broadband, and why more and more people choose a fibre optic package.
Fibre optic is the fastest type of broadband you can get in the UK. Compared to a standard ADSL broadband connection, fibre makes browsing the web as smooth as butter. It's a great option if you're in a large family, a gamer, or you run a small business from home.
Read on, and we'll tell you everything you need to know about fibre optic broadband, including how to tell if it's right for you, and how to land the best deals in your area.
What's the difference between broadband and fibre?
The main difference between standard broadband and fibre optic broadband is, of course, speed - fibre optic broadband gives you a lot more speed for your buck.
For example, standard broadband advertises average speeds of 10Mb, while the cheapest fibre packages can offer 35Mb. Some widely available packages go up to a massive 350Mb - heck, some niche providers can even reach download speeds of 1Gb!
With eye-watering speeds like that, it's no surprise that fibre optic broadband is so much more reliable than standard ADSL broadband - instead of waiting hours for that episode of EastEnders to download, with fibre, Danny Dyer's head will be on your screen in a matter of minutes.
What more could you ask for?
Which providers offer fibre broadband?
Most national providers offer fibre optic broadband. So, if you're interested in a superfast package, you'll be spoiled for choice.
You might want to consider the likes of:
To compare fibre optic deals, enter your postcode into the box above to see what you can get in your area.
To find out which is the best between BT Fibre and Sky Fibre, including deals and features, see our guide:
What's the cheapest fibre optic broadband deal?
The cheapest fibre optic broadband deal will largely depend on when you're looking. Providers compete hard to get people to switch to fibre, so they regularly launch cheap fibre offers to entice them. The only way to really be sure which fibre packages are cheapest is to compare deals and see how things currently shake out.
That said, there are a few generalisations we can make. Budget providers like Post Office, Plusnet and TalkTalk often have some of the cheapest deals, but don't offer a huge amount in the way of extras. Companies like BT, Sky and Virgin Media lean towards more premium services, with lots of extras like Wi-Fi access, online storage, and premium TV channels.
How does fibre optic broadband work?
Put simply, (and unsurprisingly) the cables that deliver fibre optic broadband - and stream your movies and games - use fibre optics. In other words, each cable has within it small tubes that are reflective on the inside. Information is sent through the tube by sparks of light, which bounce off the inner walls of the cable.
This allows fibre optic broadband to quite literally travel at the speed of light and give you superfast speeds.
ADSL broadband, on the other hand, relies on standard copper tubes to transfer data from the exchange. It's old tech that's prone to interference, which is why its top speeds don't come close to fibre optic.
With me so far? Great.
Next up…
What's the difference between FTTP and FTTC broadband?
If you're a tech enthusiast, chances are you'll know the difference between FTTP and FTTC broadband. But if you're not, don't worry, it's simple to tell the two apart:
Fibre-to-the-cabinet (FTTC)
This is the most common way providers get broadband to your home. In short, the fibre cable runs from the telephone exchange to the green cabinet on your street. From there, it travels directly to your home.
This is the kind of broadband you'll get from Openreach-based providers, including BT, Sky, TalkTalk, Plusnet, and EE.
Fibre-to-the-home (FTTH)
If FTTC is Usain Bolt, FTTH broadband is Usain Bolt on rocket-powered roller-skates. That's because the entire line - all the way from the exchange to your building - is made of fibre optic cable. That said, although speeds are much higher, availability is not. FTTH packages are only available in some areas.
Virgin Media is the one mainstream provider whose fibre broadband runs through fibre optic cables to your home, which is why it can offer speeds of up to 360Mb.
Niche provider Gigaclear use similar cables, and can reach max speeds as high as an eye-popping 1Gb. But before you get too excited about the prospect of this ultrafast broadband in your home, their packages aren't available in many areas - make sure you compare deals to see if you can get it.
How do I install fibre optic broadband?
Some providers, like BT, TalkTalk and Plusnet will send you all the equipment you need to get going with fibre. You simply connect your router (they supply clear instructions), and you're good to go.
In some cases, you may need a visit from an engineer to install a new line, or set up the connection in the home. In those cases, you'll be able to arrange a mutually convenient time for him or her to visit.
Do I need fibre optic broadband?
So, now that you know a little bit more about fibre optic broadband the question is: is it right for you?
Well, just because fibre optic broadband is faster than ADSL, doesn't mean it's the right choice for everyone.
Of course, you might simply want faster speeds when browsing the web, and that's fair enough. But before you buy fibre optic broadband, think about whether you really need it. After all, there's no point in paying extra for speeds you don't need.
With that in mind, we recommend fibre optic if you…
If any of these apply to you, then you might want to consider purchasing fibre broadband. If none apply, there's little point in getting fibre, as a standard broadband package will likely do the job for you.
Can I get fibre optic without line rental?
Only certain providers can offer fibre optic without line rental. For example, because they use their own cables, Virgin Media and Gigaclear can give you a broadband connection without requiring you to get a landline too.
That said, it's not always the cheapest way to get fibre. In fact, in some cases, the fibre package you go for might be more expensive because you're not paying line-rental.
Read our guide for more:
Can I get fibre optic broadband in my area?
The problem with fibre is, not everyone in the UK can get it. In some cases, you might be able to pick and choose between certain broadband packages, while in others - particularly in the countryside - your options ae limited, to say the least.
To find out if you can get fibre optic in your area, enter your postcode into our postcode checker:
Compare broadband deals in your area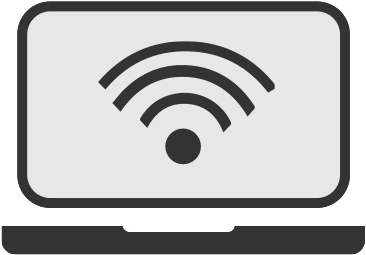 Alternatively, check out our full guide to fibre broadband availability: