If you live in a large household, or stream movies and play games online, fibre optic broadband is well worth a look. Not only is fibre faster than standard broadband, it's more reliable too. But how much will it cost? And which providers offer the best deals? Let's take a look...
Which providers offer fibre broadband?
Most providers, including BT, Virgin Media, Plusnet, TalkTalk and EE, offer fibre optic broadband. So, if you're interested in a superfast package, you'll be spoiled for choice.
You might want to consider the likes of:
To compare fibre optic deals, enter your postcode into the box below to see what you can get in your area.
Compare broadband deals in your area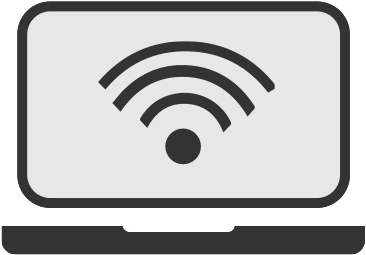 Fequently asked questions
What is fibre broadband?
Fibre optic is the fastest type of broadband you can get in the UK. Unlike standard broadband, which is delivered to your home via BT's ageing copper wire telephone network, fibre broadband is delivered, entirely or in part, by fibre optic cables.
What's the difference between standard broadband and fibre?
The main difference between standard broadband and fibre optic broadband is that fibre broadband is a lot faster.
Fibre packages from BT, TalkTalk and Plusnet offer average speeds of around 67Mbps.
Virgin Media's M350 service goes up to a massive 362Mbps, while smaller providers like Gigaclear can even reach download speeds of 900Mbps.
Standard broadband, also known as ADSL broadband, on the other hand, relies on copper tubes to transfer data from the exchange.
Most standard broadband deals get you average speeds in the region of 10-11Mbps. The disparity in speeds with fibre is because copper wire is much less efficient at transferring data than fibre.
Can I get fibre broadband in my area?
If you're in a city or town, you've got a very good chance of being able to get fibre broadband. But rural areas are less well served.
About 80-90% of the country is covered by BT's fibre network (with average download speeds in the 57-67Mb range), which is also the network used for fibre broadband from the likes of Sky and EE.
Meanwhile, Virgin Media's network covers about 60% of the country.
Can I get fibre broadband at my house/postcode?
The best way to check if you can get fibre broadband in your area is to use the postcode box below:
Compare broadband deals in your area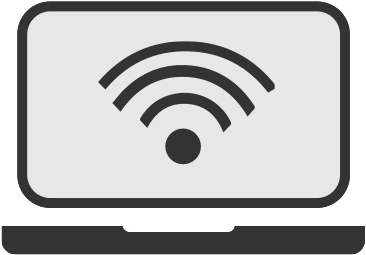 All you need to do is type in your postcode, then remove the 'tick' for standard broadband under the field 'Broadband type'. You'll then see only fibre broadband deals that you can sign up for.
In the event, that there are no fibre broadband products showing, we're afraid fibre broadband isn't available in your area. In which case, your choice is limited to standard broadband or mobile broadband.
When will fibre come to my area?
The government is targeting 97% superfast broadband availability by 2020. To find out if your fibre optic broadband is available in your area, enter your details into our postcode checker.
Compare broadband deals in your area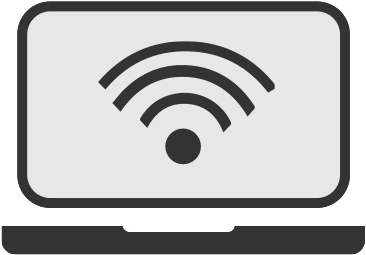 What's the difference between FTTH broadband and FTTC?
Fibre to the home (FTTH) broadband is delivered to your home entirely through fibre optic wiring. Fibre to the cabinet (FTTC), on the other hand, uses a combination of fibre optic and copper wiring to reach your home.
Fibre-to-the-cabinet (FTTC)
This is the most common way providers get fibre broadband to your home. In short, the fibre cable runs from the telephone exchange to the green cabinet on your street. From there, it travels directly to your home via a copper line.
This is the kind of fibre broadband you'll get from providers like BT, Sky, TalkTalk, Plusnet, and EE.
Fibre-to-the-home (FTTH)
With FTTH broadband, the entire line - all the way from the exchange to your building - is made of fibre optic cable. That said, although speeds are much higher, availability is not. FTTH packages are only available in some areas.
Virgin Media is the one mainstream provider whose fibre broadband runs through fibre optic cables to your home, which is why it can offer speeds of up to 360Mb.
Smaller provider Gigaclear use similar cables, and can reach max speeds as high as an eye-popping 1Gb. But before you get too excited about the prospect of this ultrafast broadband in your home, their packages aren't available in many areas - make sure you check the deals in youe area to see if you can get it.
How do I install fibre optic broadband?
Providers will send you all the equipment you need to get going with fibre. You simply connect your router (they supply clear instructions), and you're good to go.
In some cases, you may need a visit from an engineer to install a new line, or set up the connection in the home. In those cases, you'll be able to arrange a mutually convenient time for him or her to visit.
Do I need fibre optic broadband?
If you live in a large household, share a home, or play and download games online, fibre optic broadband will likely be for you.
But just because fibre optic broadband is faster than standard broadband, doesn't mean it's the right choice for everyone.
Before you buy fibre optic broadband, think about whether you really need it. After all, there's no point in paying extra for speeds you don't need.
We recommend fibre optic if you…
If any of these apply to you, then you might want to consider purchasing fibre broadband. If none apply, there's little point in getting fibre, as a standard broadband package will likely do the job for you.
Can I get fibre optic without line rental?
Yes, but only certain providers can offer fibre optic without line rental.
For example, because they use their own cables Virgin Media and Gigaclear can give you a broadband connection without requiring you to get a landline.
In some cases, the fibre package you go for might be more expensive because you're not paying line-rental.
Read our guide for more:
How much does fibre cost?
Fibre broadband will be more expensive than standard, ADSL broadband. How much it will cost exactly depends on which provider you go for, though providers like Plusnet and Post Office offer cheaper fibre broadband than Virgin Media and Hyperoptic.
Fortunately, it's easy to find a competitively priced deal. Simply check the table at the top of this page to compare deals from the UK's top fibre optic broadband providers.
Enter your postcode below to see all fibre deals available in your area:
Compare broadband deals in your area