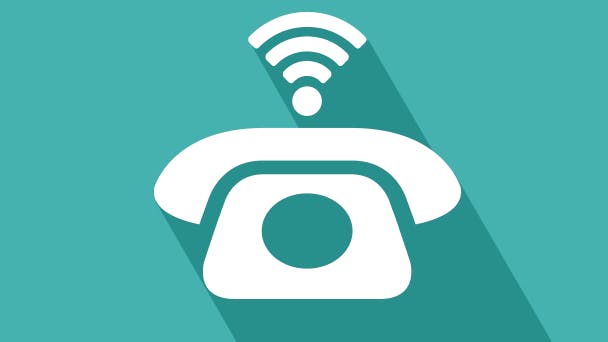 VoIP - also known as internet telephony, IP telephony, or broadband phone - is a way of making phone calls that, believe it or not, doesn't use a phone line. So how does it work? Read on and we'll take you through the basics.
What is VoIP and how does it work?
VoIP stands for Voice over Internet Protocol. Put simply, it refers to making phone calls that are made through the internet, rather than through a regular landline or a mobile network.
A VoIP system works by taking your analogue voice signals, converting them into digital signals, then sending them as data over your broadband line.
It's a very useful way of making calls - for a start, once it's set up it's a lot cheaper than using normal phone lines. It means that, depending on your setup, you may not have to pay for your phone calls based on distance, which country you're calling, or how much time you spend chatting.
Your VoIP system could be:
With a phone and a VoIP adapter - Using a special adapter, you can make VoIP calls from a regular old landline phone. These adapters plug into either a phone socket in the wall or into your router.
With a computer - There are dozens of programs that let you make voice calls to anyone who also has it installed, including Skype, Google Talk, and Apple FaceTime. Some, such as Skype, can be used to call regular landline or mobile numbers too. Calling someone else who has the app is free, but calling an actual phone number will usually cost a little.
With a smartphone - You can use your smartphone to make voice calls using certain apps. See below for more on how this works.
Some broadband and home phone providers offer VoIP as part of their services, so they may do things a little differently. It's the standard form of phone line from a number of FTTP (fibre-to-the-premises) providers, for example, and VoIP is available as part of almost any business broadband or phone package. Either way, your provider will give you all the info you need.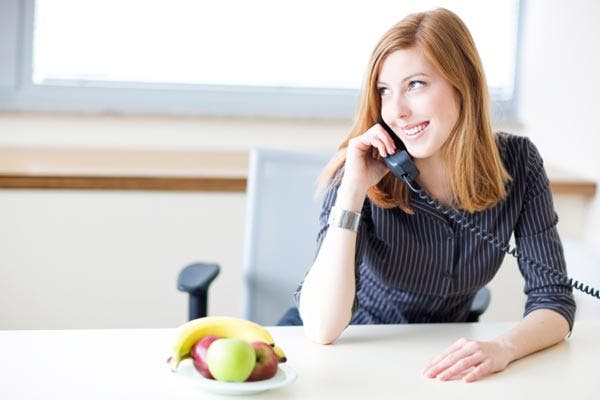 What equipment do I need?
The exact equipment you need depends on which method of VoIP you're using.
The first thing you'll need is a broadband connection - a fibre optic one so it's more reliable, and an unlimited one means you can talk as much as you want to. You'll get the absolute best VoIP experience possible with a full FTTP or an ethernet connection, which are available with some business broadband providers.
For VoIP with an adapter, you'll need… a VoIP adapter (of course), and a compatible phone. If it plugs into a router, you'll need a compatible router too.
For VoIP with a computer, you'll need… a laptop or desktop computer with an internet connection, the right software, and either a headset or speakers and a microphone. Headsets are better for clarity and sound quality, but you can get by just fine without.
For VoIP with a smartphone, you'll need… a smartphone, connected to Wi-Fi and with your chosen app installed.
Some VoIP providers may do things differently, and might require specific equipment. Contact your provider for more info on this - and don't worry, they'll provide you with everything you need to get started, and guide you through the setup when you sign up.
VoIP on smartphones
There are apps that you can use to call other people who have the same app. There's Skype, FaceTime, Viber, Line, WhatsApp, Facebook Messenger, and dozens more. Some, like Skype and Viber, will even let you call a regular landline or mobile number - though bear in mind this will usually cost money.
Other features include being able to call someone on any device (smartphone, tablet, laptop, and so on), free video calling, and sometimes even group calling - because who wouldn't want a conference call with their Facebook friends?
The other kind of VoIP apps are ones from landline providers. These are pretty clever, as they let you make calls that use the calling minutes included in your home phone plan. So if you have inclusive weekend calls, or super cheap international calling, you can reap those benefits from your smartphone too - even when you're not at home.
Generally, you'll need to be connected to Wi-Fi for it to work. Phone calls over mobile broadband, also known as VoLTE, are a different beast entirely - and if you don't have unlimited data, they'll really eat into your allowance.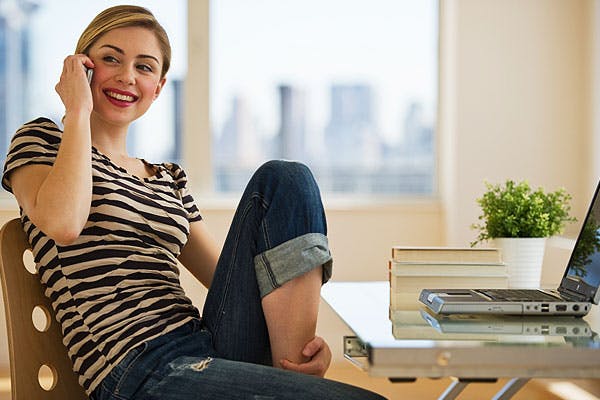 Pros and cons of VoIP
Pros: The main advantage of using a VoIP service is that it can be a lot cheaper than regular landlines, especially for calling overseas. With certain setups, in fact - like using FaceTime - it's completely free.
It can also give you much clearer sound, especially on a high-speed fibre optic line. And, if a bunch of people in your household or office need to make calls at the same time, it's a better option than splashing out on installing multiple phone lines.
Cons: On the other hand, your call quality on VoIP will be affected by the state of your broadband line - slow internet can mean rubbish phone calls. That said, so long as you're using a fibre optic line, all should be okay.
There are also quite a few things available with a landline phone that are missing from VoIP. A lot of landline providers offer calling features, for instance - like voicemail or call waiting. And some numbers can't always be called over VoIP, such as directory inquiries.
Popular broadband packages
Frequently asked questions
Can I keep my old phone number?
It depends on your VoIP setup. Most specific VoIP providers let you port your old number over. Some, however, may require a new one.
For most VoIP apps and software, you'll need to register and sign into your own account, so a phone number isn't always necessary. As long as you can sign in on the app, your contacts can call you.
How much does it cost?
Again, it depends on your setup. VoIP calling app-to-app is almost always free; calling a landline or mobile number may cost a little; and other VoIP services, including those from Hyperoptic or business providers, require a monthly fee.
Should I get rid of my landline?
For the majority of providers, you need line rental to receive broadband anyway, so you may have no choice but to keep it.
If you rely on being able to make phone calls, ever have to call numbers not available through VoIP, or use features only available on landlines, it's worth keeping a landline around as back-up. If you only make calls very occasionally, however, you could get away with having none at all. Read our guide to landline-free broadband for more info.