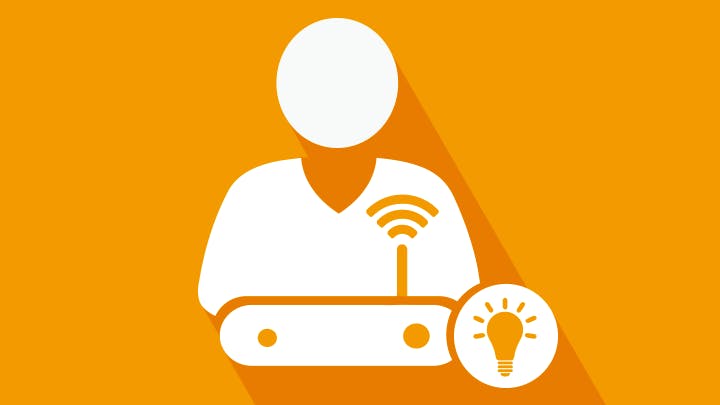 When you sign up for a broadband package with a new provider, they chuck in a router so you can get online, often free of charge - but not everyone wants to use it.
Sometimes the one you get sent is a bit naff, or you may want some better tech or something that suits your home better. Luckily, using your own router is an option. Providers don't always recommend using something they haven't supplied, and it can get a bit complicated… but doing so can definitely be worth it if you know what you're doing.
Should I use my own router?
Pros of using your own router
You can get yourself better hardware - or at least something more suited to your home - than what was given to you by your broadband provider
You're able to use some tech you're used to, if you already have a router
It's easier to build and incorporate it into a more specialised home network
You can set up multiple routers, perhaps situated at key points in your home
You'll have more control over your home network
Cons of using your own router
It means having to shell out for another router, and decent ones aren't cheap
On the whole, routers from providers are pretty good these days - buying a different one might end up being a waste of money
By not using the router your provider gave you, you'll get a little less customer support
Setting up and using your own router requires a certain degree of tech-savviness
Not all routers are compatible with all broadband connections - and if you're signed up a VoIP (voice over IP) service with your internet, you probably won't be able to get it through another router
It's a bit of a faff to set up your own router compared to the provider-approved one
How to set up your own router
The method of setting up your own router varies a little depending on your broadband provider and the router's manufacturer, but here are the general steps you'll need to take.
1. The first thing you'll need to do is check that the router you want to use is compatible with the broadband you're receiving. One way to do this is by comparing the WAN port on your router with the kind of internet your broadband provider says you're getting. For instance, if you have a fibre connection, the router will need to be enabled for fibre.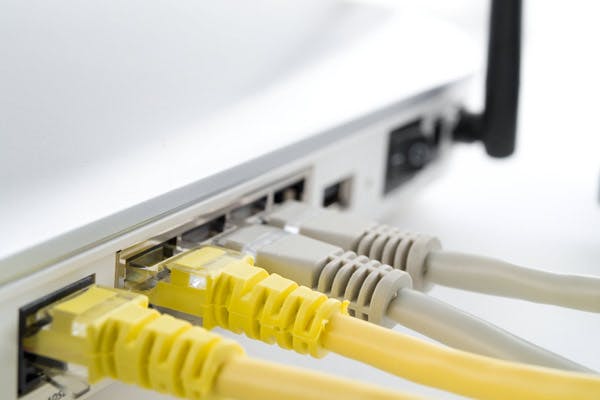 2. Plug your router in and connect it to your home's telephone port. You'll need a microfilter for this. Then connect a computer to the router with an ethernet cable so you can configure its settings.
3. Now this is where things start to get different - you'll need to refer to your router's manual to find out what to do next. You'll almost certainly have to access the router's IP address, which you can do by opening an internet browser on your computer (like Google Chrome or Internet Explorer) and entering it into the address bar. Most default IP addresses are 192.168.1.1, or 192.168.0.1, or 192.168.2.1, but you'll have to see what your router says. You'll then likely be prompted to enter a username and password - which, again, you'll find somewhere on the router.
There should then be a number of settings you'll need to configure so that you can use the router to actually connect to your broadband, such as a broadband username, DNS, and so on. This info can usually be found by contacting your provider, or searching on its website - look out for something like "broadband connection settings".
Depending on your router, you may not have to access it via a browser at all. Some are directly compatible with operating systems such as Windows, so a connection wizard will appear to guide you through the steps. Other routers may come with a CD of software to install.
4. Connected? Good. Now you can set up your network's security, Wi-Fi settings, and more, and get all your gadgets hooked up.
Tips
Before setting anything up, check the small print of your broadband contract. It's not very likely these days, but using a router not supplied by your provider may be a breach of your contract. Most providers, including BT, TalkTalk, and Plusnet, allow you to use your own router, though they don't always recommend it.
You may not want the router that your provider gives you, but don't throw it away! You might end up needing it later if you need technical support. Besides, it's always good to have a spare.
If you're buying a brand new router, do your research! Get one with the best, most up-to-date technology around. Not only will you have a fantastic bit of tech, you'll also future-proof your network so you won't need to buy another router for a long, long time.
When you're configuring your security settings, set up as secure a network as you can. Choose the most advanced encryption option (currently WPA2 is the most secure), and pick a complex password that includes numbers and punctuation.