Switch broadband with Broadband Choices today and you could save hundreds of pounds a year. Here's all the help you need to get the right deal at the right price.
Get even more if you pick a broadband deal with cashback or a free gift. Or, if you're looking for broadband for your office or place of work, you can compare business broadband packages.
Best broadband deals in January 2020
| Package | Broadband Speed | Contract Length | Monthly Cost |
| --- | --- | --- | --- |
| Vodafone Superfast 2 | 63Mb average | 18 months | £23.00 |
| Hyperoptic 50Mb Fibre Connection - Broadband & Phone | 50Mb average | 12 months | £18.40 |
| TalkTalk Superfast Fibre | 67Mb average | 18 months | £21.95 |
| BT Superfast Fibre | 50Mb average | 24 months | £28.99 |
| Vodafone Superfast 1 | 35Mb average | 18 months | £23.00 |
| Plusnet Unlimited Fibre | 36Mb average | 18 months | £22.99 |
Online Exclusive
Average speed* 63Mbps
Pay As You Go phone
Offer ends

50Mb Fibre Connection - Broadband & Phone

Average speed* 50Mbps
£20.00 up-front costs
Eve & wknd calls inc.

Online Exclusive
Average speed* 67Mbps
Pay as you go calls
Offer ends

Online Exclusive
Average speed* 50Mbps
£9.99 up-front costs
Pay as you go phone
Offer ends

Online Exclusive
Average speed* 35Mbps
Pay As You Go phone
Offer ends

Online Exclusive
Average speed* 36Mbps
Pay as you go phone
Offer ends
*Average speeds are based on the download speeds of at least 50 % of customers at peak time(8pm to 10pm). Speed can be affected by a range of technical and environmental factors. The speed you receive where you live may be lower than that listed above. You can check the estimated speed to your property prior to purchasing.
How do I choose the right broadband package?
We can help you find your perfect broadband package - but before we get started, have a think about the following:
Speed - The faster your broadband, the better your online experience should be. Also, as a general rule, the faster your broadband, the more people you can have online at the same time.
Bundling - Most providers do broadband, TV and phone - some even do mobile phones as well. It's nearly always cheaper and easier to bundle them together in one package with just the one monthly bill to pay.
Usage - If you live with other people all connected to the Wi-Fi and using up lots of gigabytes, you'll need a generous usage limit - ideally, unlimited broadband. But if it's only you using the internet to browse and check social media, then you won't need lots of data. A cheap broadband package with a usage limit should be enough.
What broadband packages are available?
There are three main types of home broadband - ADSL, cable broadband and fibre optic broadband.
We use your postcode to show only what's available in your area. Some providers offer multiple types, while others are specialists in one particular technology.
ADSL - Broadband delivered down your telephone line is still the most common type in the UK, and normally offers average speeds of around 10Mb. You need an active phone line, which means paying line rental. Compare ADSL deals here.
Fibre optic broadband - Superfast broadband delivered by fibre optic cable carrying data at the speed of light. Most fibre broadband, including BT fibre, still needs a telephone line but offers average speeds of 67Mb. Compare fibre deals here.
Cable broadband - Virgin Media's different from other providers, with a cable broadband network that doesn't rely on BT's infrastructure. You'll get average speeds as high as 362Mb and won't necessarily have to pay line rental. Compare cable broadband deals here.
Enter your postcode below to find out what's available in your area:
Compare broadband deals in your area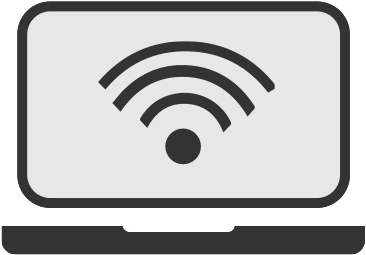 Will I get the advertised broadband speed?
Not necessarily. Sometimes, you might even get a lower speed than the provider has advertised. For example, if you see a package advertised as offering download speeds of 58Mb, there's no guarantee you'll actually get that speed.
That said, before you switch providers, the company will usually test your line and give you a more specific estimate.
Which broadband is best for streaming?
For streaming movies, TV shows and music, a fibre option package will be the best option for you.
Average fibre optic broadband speeds range from 35Mb to 1Gb, depending on the package and the provider.
Is it cheaper to bundle my services?
It sure is - you can save even more money with a broadband, TV and home phone bundle.
It's also a good way of simplifying things, because you'll only ever have the one bill to manage.
Can I get broadband without line rental?
Yes, it is possible to get broadband without line rental.
You see, although most packages come with line rental included as standard, providers like Virgin Media and Hyperoptic run on different kinds of network infrastructure, which mean they're able to offer broadband on its own.
Bear in mind, though, these broadband deals aren't available everywhere, Moreover, the networks that offer them are usually smaller, and they aren't necessarily cheaper than a low-cost deal that includes a landline.
Still, if you really don't want line rental, take a look at our broadband-only deals here:
It makes sense to compare TV packages whenever you're thinking of switching broadband - if nothing else, just to see what's new.
TV - Whether live sport's your thing or you're a big movie buff, subscription TV providers like Sky, Virgin Media, BT and TalkTalk can take your home entertainment to the next level.
Home phone - Apart from Virgin Media, all the major providers require you to have a landline for broadband. All-in-one broadband deals that include phone and TV will normally bag you the best value.
Mobile - A few providers offer mobile phone plans on top of their broadband, TV and home phone bundles. You can save even more money when you take all four.