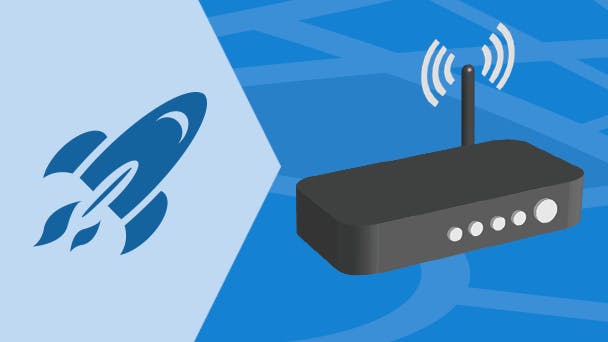 People often think slow internet must be down to their broadband provider. But computer settings, ageing wireless hardware or an old PC can all have an impact. Here are our top tips to help you get up to speed.
When your broadband's slow, it's all too easy to assume the fault lies with your provider. But that's not always the case.
In fact, there are lots of things that can have an impact on broadband speeds, such as old hardware, poor wiring and the location of your router.
The good news is there are some simple steps you can take to give your internet connection a kickstart. And the better news is we've compiled them all here for you.
But before you take action, the first step is to make sure you know what speed you're actually getting. For that you'll need to use our broadband speed test...
How to test your broadband speed
Click on the button below and you can get your current internet speed in a matter of seconds.
Make sure you note down your results. And then come back and test your speed again after you've tried our tips for boosting your broadband.
Tips for improving your broadband speed and boosting Wi-Fi
Got your speed test results? Good news. Here's a few steps you can try to boost your broadband speed and improve the strength of your WiFi signal.
1. Secure your Wi-Fi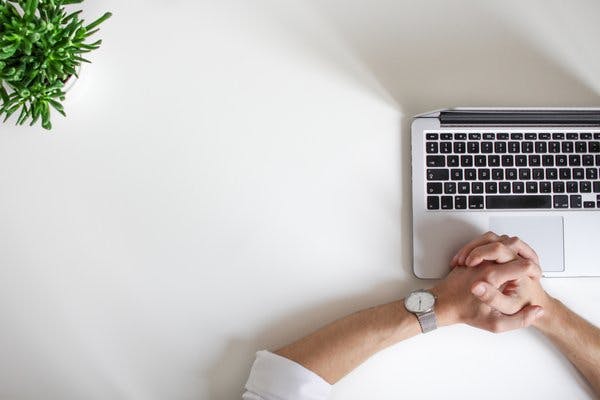 If your Wi-Fi is not password protected, anyone can use it. This means that people might be logging onto your network without you knowing, causing speeds to drop.
Fortunately, most providers now automatically supply you with a password-protected router. But if you don't have one set up, or have turned the password off, you should secure your network immediately.
To do this:
Open your router settings by entering its IP address into your web browser. That's a number that's typically printed on the router itself somewhere, and looks like this:192.168.0.1.
You may need to log in. The admin password and username will also often be printed on the router, but if it isn't check with your provider for further instructions. From your settings, you can set up a password and secure your Wi-Fi
If you want more information about Wi-Fi, we have a whole guide on the subject:
2. Move your router
Lots of factors can impact the strength of a wireless broadband signal, such as walls, doors and interference from baby monitors, microwaves and fairy lights on your Christmas tree.
So if you're suffering from slow or unreliable Wi-Fi, try moving your router. Ideally, it should be positioned high up - on top of a bookshelf, for example. Or mounted on a wall.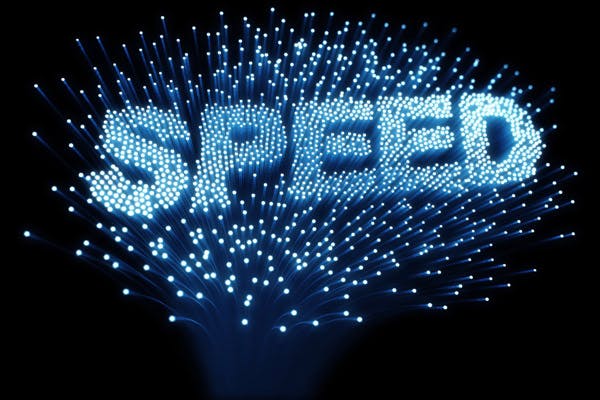 If you want to maximise coverage across the whole house, try placing your router somewhere central, such as at the top of the stairs.
Whatever you do, don't hide your router in a cupboard - you'd be surprised how common a mistake that is!
You could also try getting a 'smart' router that automatically adjusts for interference, such as the BT Smart Hub 5 or Virgin Media's Hub 3.
3. Clean up your computer
There are lots of applications on your computer that could be using the internet, possibly some without you even knowing it.
Windows updates, security scans and updates, media player pop-ups, instant chat applications, Skype and open website tabs can all affect for your broadband speed.
To boost your speed, shut down applications that you're not actively using, as well as any bandwidth-heavy streaming services like BBC iPlayer and Spotify. To do this:
On PC, press ALT + CTRL + DEL to bring up task manager to see all programs running and close the ones you don't want.
Open Activity Log to see a list of everything running. Close down the ones that aren't essential.
You should also delete old files, and clear your browser history. You can do this from your web browser options menu.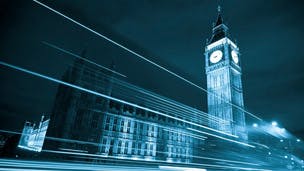 4. Get a powerline adapter
Powerline adapters use the electricity power lines in your house to boost your signal from room to room. These are particularly useful if there are rooms in the house where your wireless signal is weak.
Some providers, including TalkTalk, can provide powerline adapters, although you may have to pay for them.
Alternatively, you can buy and use your own. There are plenty to choose from, here are some that come highly recommend and are on sale on Amazon.co.uk:
5. Swap wireless for wired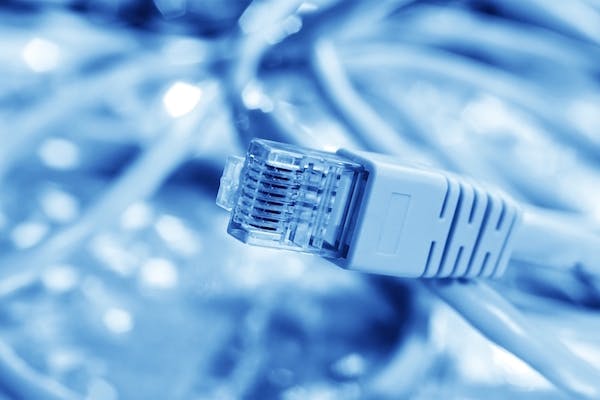 It's not an ideal solution. But if you're really struggling to get a workable broadband service and need a short-term fix, you may want to try connecting your laptop or desktop computer to your router with an ethernet cable.
6. Try a broadband accelerator
Broadband accelerators boost broadband speeds by filtering out interference from home phone wiring.
BT's Broadband Accelerator is free to BT customers and is purported to improve standard broadband speeds by up to 1.5Mbps.
If you're not with BT, you can pick one up for a shade over £10.
7. Consider a mesh Wi-Fi router
<iframe width="600" height="400" src="https://www.youtube.com/embed/XK-ccA2n_jw" frameborder="0" allow="accelerometer; autoplay; encrypted-media; gyroscope; picture-in-picture" allowfullscreen></iframe>
A mesh router network replaces a single router with a several, which are placed around the home. They're especially suitable for improving Wifi signal strength in large houses and multi-storey properties.
BT's Whole Home Wifi kit was well reviewed and works with Sky, TalkTalk, Virgin Media and BT. Google's Nest WiFi router also comes highly rated and doubles as a smart speaker, but is a bit more expensive.
8. Switch broadband
If you find that your connection is still slow, switching to another provider is probably the best solution.
Companies should be able to do a line test and give you an indication of the speeds you can expect to see before you sign up - and if they don't deliver, you may have the right to cancel your contract. Read more about Ofcom's rule on this.
If you're currently on an ADSL standard broadband service and ready to boost your speed, your best bet is to upgrade to fibre optic broadband.
The fastest widely available fibre broadband is from Virgin Media. But it's not as widely available as fibre broadband from the likes of BT, Sky, EE, Vodafone and TalkTalk.
You can see some of the best broadband deals below:
*Average speeds are based on the download speeds of at least 50% of customers at peak time(8pm to 10pm). Speed can be affected by a range of technical and environmental factors. The speed you receive where you live may be lower than that listed above. You can check the estimated speed to your property prior to purchasing.
Or you can full list of broadband packages available in your area with our postcode checker, and compare them to find the best deal.
9. Swap your ADSL broadband for mobile broadband
If you're not an area covered by fibre, you may still be able to upgrade to a faster connection by choosing one of the new breed of home broadband MiFis. Especially if you're in an area covered by 5G.
Vodafone's Gigacube, for instance, offers maximum speeds of 300Mbps and 1Gbps on 4G and 5G respectively. And comes in around the same price as a fixed line home broadband packages.
Alternatively, Three's HomeFi Plus is 4G-only. But is also capable of maximum speeds of 300Mbps, with most people experiencing real-world speeds of between 15Mbps-20Mbps.
To put that in perspective, the average ADSL broadband speed is about 10Mpps-11Mbps.
Related broadband packages