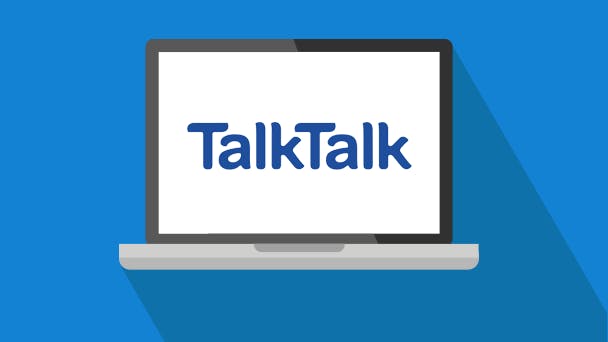 Need a flexible internet and phone line plan for your business - one that will grow and change as the company does, but remain good value?
Best TalkTalk Business broadband deals








*This is the maximum possible speed. Broadband speed may be lower at peak times and can be affected by a range of technical and environmental factors. The speed you receive where you live may be lower than that listed above. Fibre/cable services at your postcode are subject to availability. You can confirm availability on the provider's website. Providers may increase charges. You should have the right to exit your contract without penalty if this happens.
Take a look at TalkTalk's (www.talktalk.co.uk) business packages. With basic broadband, Ethernet, and all kinds of calling plans available, you're bound to find something to suit your business, whether it's a restaurant chain or a call centre or an office. Here's the lowdown of what TalkTalk has got on offer.
Internet
Broadband
Basic broadband connections from TalkTalk are ideal for small businesses, or ones that require internet but aren't dependent on it. Two packages are available, both of which can be connected as either ADSL or fibre optic. On an ADSL line you'll get download speeds of up to 17Mb and upload speeds up to 1Mb - much like a TalkTalk home broadband deal. With a fibre line, download speeds are up to 76Mb and upload speeds are up to 20Mb. Both also include phone line rental.
Simply - Includes pay-as-you-go calls and one static IP address on request.
Complete - Includes unlimited calls, up to four static IPs, and a bunch of features chucked in - like premises move and business call features. So it's better for slightly more phone-heavy businesses.
Both have totally unlimited downloads and no web traffic management, so you can browse, download, and conference call as much as you need to without worrying about usage caps or slow connections. You'll also get WorkSafe internet security thrown in, as well as the Talk2Go app to use your landline minutes via your smartphone.
Ethernet
If regular broadband won't quite cut it and you need a more reliable connection, TalkTalk offers Ethernet services too. An Ethernet connection has far more consistent bandwidth, and its upload and download speeds are the same. That makes it perfect for VoIP calls, cloud-based services, streaming, broadcasting - and moving large amounts of data quickly and reliably. It's basically a leased line style connection without the price tag.
Ethernets are fully fibre optic, and come in three different forms from TalkTalk Business:
Ethernet over FTTC connects you to the usual fibre optic network in your area via a street cabinet. It's essentially the same as a home broadband connection, only with more consistent and synchronous speeds, since you'll have a dedicated bandwidth allocated for just your workplace. The two speeds available are up to 10Mb or up to 20Mb. Ethernet over FTTC is a good choice for businesses in residential areas where the fibre network is already laid down, like shops, restaurants, home businesses, and small offices.
Ethernet in the First Mile is much higher capacity than FTTC broadband, but without quite the capacity (or price) of a full Ethernet connection. Speeds are either up to 10Mb or up to 20Mb. It's a good middle ground for a business that needs greater reliability than FTTC, but can't justify going full Ethernet.
Ethernet connections are fibre optic Ethernet all the way, with speeds ranging up to 1Gb. This is the best option if your business needs to be online consistently and reliably 24/7, where losing the internet would mean everything grinding to a halt.
MPLS IPVPN
Got multiple business sites, all of which need to be connected and transfer lots of data to each other? You may benefit from an MPLS IPVPN solution.
What this means is that TalkTalk will manage a network for you, connecting all of your work sites, on multiple types of line if necessary, to a secure data centre, allowing them to communicate and send high volumes of data to each other. It's private, and scalable, so the network can grow or shrink along with your business. And since the network is tailored to each business and priced accordingly, contracts are very flexible.
Voice and calling services
Calling services from TalkTalk Business include not just phone line rental, but also VoIP-based packages - and there's a lot of choice.
First off are packages for basic phone lines, tailored for business use with options to add anytime calls, extra lines, or inclusive minutes. You're also able to add and remove channels on demand - which is great for flexibility, and especially for seasonal businesses where you need more phone lines at certain times of year.
But if you're after something more complex than that, you could go for a complete business phone system, in which TalkTalk partners with different telecoms companies to build the best comprehensive solution for you. These are best suited for workplaces where a multiple people need their own phone - so, most offices.
For better call quality, a voice over Ethernet line is a good option. Because it works through Ethernet rather than traditional phone lines, it means easier management of high call volumes over a single line. It also makes it simpler to add and remove lines, not to mention more reliable.
TalkTalk Business also offers inbound solutions, which will manage the security and reliability of calls to your business. It's ideal if your office deals with customer service, or even if you just get a lot of calls from clients and partners.
And of course you can grab some business numbers that are easy to remember and jot down - memorable ones, in blocks, including non-geographic and revenue sharing numbers.
Hosted services
As if all that isn't enough, TalkTalk offers hosted services too, so you don't have to manage all your data and telecoms yourself. The services available are:
Hosted data centres, for storing and protecting data
Hosted contact centres, to help route calls and manage communications on different sites
Hosted unified communications, to deal with the full range of communications across multiple sites
Hosted call recording, ideal for training staff and improving your customer service
Business mobile
When it comes to TalkTalk mobile, business customers get a few little extras. There's business-grade customer service and tech support, and superfast 4G on Vodafone's network, so your mobile broadband will be nice and speedy.
The main attraction is the SIM-only deal - one of the best value SIMs on the market that gets you unlimited calls and texts and a healthy 3GB of data.
Or if you want to grab a handset too, TalkTalk also do plans on some of the top flagship phones, including iPhones and the Samsung Galaxy range. All include unlimited calls and minutes, but you can choose between Small, Medium, and Large plans for mobile data.
Likewise, there are Small, Medium, and Large data plans for tablets too - the Large of which will give you 20GB of data each month. Most tablets are free when you take out a 24-month contract.
From the best mobile phones to what broadband your business needs, you'll find plenty of additional information in our collection of guides.
TalkTalk Business broadband customer service
TalkTalk's business broadband division is highly regarded for customer support. At the time of writing it's got 4.3 stars (out of a possible five) on Trustpilot, with 80% of customers rating the service as either 'excellent' or 'great'.
What's good about TalkTalk Business?
Fibre optic network means internet connections are superfast
Simple straightforward pricing plans, and some of the cheapest line rental in the UK
Unlimited calls available on phone plans
Truly unlimited downloads on all broadband and Ethernet packages
Synchronous speeds and static IPs often available as standard
All its services have flexible packages, so you're guaranteed to find a cost-effective solution that suits your business as it grows or changes shape
Great value mobile deals on some top devices, including flagship phones and tablets, with speedy 4G
24/7 UK-based tech support and customer care
What's bad about TalkTalk Business?
Not available everywhere - full Ethernet even less so
Not as many options for small businesses, or ones that need a more basic connection
Lots of choice and flexibility means it's a bit complicated and not always easy to understand what kind of package you need
Limited range of mobiles and tablets available
Other business broadband providers