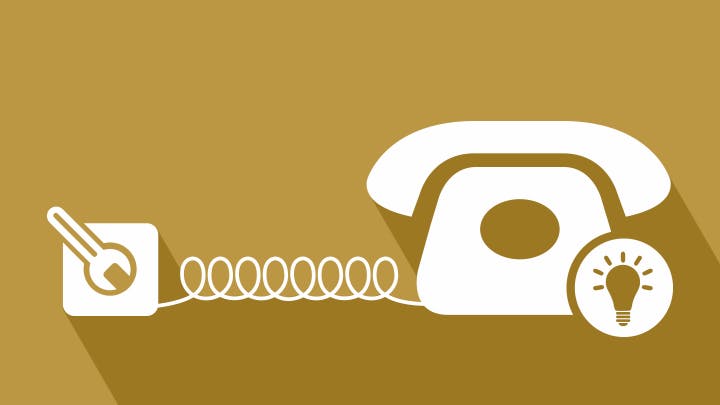 Every home needs a phone line, whether for chin-wagging with loved ones or just for broadband, but what if your property doesn't have one? Here, we'll explain the basics of getting a new phone line, and how to save money with cheap calls and line rental when you compare landline deals on our site…
Getting a new phone line
If you're moving house, you'll want to get your phone line up and running as quickly as possible, so you're not left without broadband and home phone calls. These days, getting a new phone line's normally a simple and hassle-free process. First, compare deals available in your area then choose a package that ticks all the boxes. Sign up and your provider will take care of everything else. Here's how it usually goes:
Step 1: Compare deals
There are lots of providers and packages to choose from, but some areas have more choice than others. This is why we use your postcode to only show the deals you can actually get at your address.
Step 2: Sign up
Once you've found a package you like, you can sign up with your new phone provider online. Bear in mind, you'll usually get better value for money if you bundle your phone and broadband together.
Step 3: Get connected
You won't always need a visit from an engineer. If you've already got a phone line, but it's not active, it can usually be reconnected in a matter of days - sometimes at no extra cost.
Bundling your phone line with broadband
If you're getting a new phone line and also want broadband, it's almost always cheaper to bundle them together. As long you've completed the minimum term on any existing contacts, you can order your phone line with broadband from a single provider that offers both. If you also watch a lot of telly, you can save even more money with a broadband, phone and TV bundle from BT, Sky, TalkTalk or Virgin Media.
Broadband without a phone line
If you're tired of paying line rental for a landline phone that rarely gets used, then you might be considering broadband without a phone line. Sounds great, doesn't it? In reality, though, in the majority of cases, you'll need a working phone line to get broadband. The only major exception is Virgin Media, which operates independently of the national telephone network once owned and still maintained by BT.