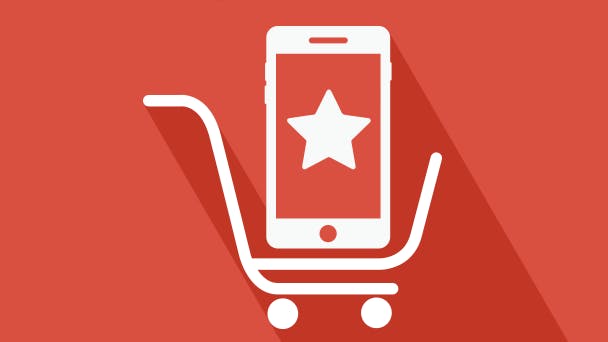 At broadbandchoices, we've made it simple for you to explore only the things that are important to you when looking for the right mobile phone.
So if there's a particular mobile phone network that you'd like to get a deal with, or you know that you only want tariffs with unlimited data and calls, then you can compare it right here, without having to sift through thousands of deals.
Time-saving: just pick the kind of mobile deal or handset you're looking for and we'll show you what's available.
Money-saving: there are many types of mobiles and tariff plans out there and there's no one-size-fits-all. The broadbandchoices mobile calculators help you pick the cheap deals and get the right mobile plan based on what you need.
Wide range of deals: there are literally tens of thousands of mobile phone deals to choose from. We've brought them together in one place for you.
Simple: we've made the job of getting the perfect mobile plan simpler for you. Choose what kind of plan or handset you want and we'll do the rest.
Mobile phone price comparison
We compare the mobile market and make it simple for you to find great mobile deals in one place. So whether you're looking for a top notch new handset on contract, or just want to grab a SIM only deal for your existing phone, you're sure to find a great offer using our calculators.
New mobile phones
With so many mobiles to choose from, it can be a bit of a minefield. Do you want a phone with a great camera? Does your phone need to be waterproof? Do you want a phone with a long battery life? Fear not, we've collated the specs for all the top handsets so you can compare mobile deals in one place. Just pick a phone you're interested in and you'll be able to find details on the key features as well as a full specification.
Choice of handsets
There are so many phones out there in the market today, it can be difficult to decide what the right mobile phone is for you. We've brought together a broad range of phones and deals to suit any pocket. If you want to choose a basic phone with no internet data, or the latest iPhone or Samsung handset, there are deals available to suit every pocket.
Latest mobile phones
Want to know what are the latest phones to be released in the UK? With broadbandchoices mobile comparison you can find the new flagship handsets that have been released by the likes of Apple or Samsung, as well as a bundle of cheap mobile phone deals too.
Top Sim only deals
A Sim-only plan gives you a minutes, texts and internet data package without a mobile phone. Sim only pay-monthly contracts range from 30 day plans to annual contracts. Getting a SIM only deal is great if you don't want to buy a new handset. Just make sure that you get the right size SIM card for your phone and that if your phone is locked to a certain network then you'll need to unlock your phone too.
Best new 4G phones
4G will give you faster internet speeds than 3G, which means website pages will load faster and you're more likely to be able to stream content such as videos and films without as much (or any!) buffering. Uploading photos to social media will also be faster. Do you use your phone mainly at home? If you're connected to WiFi then you'll not be using the 4G connection anyway. 4G plans can cost more than 3G plans. If you want 4G remember that you'll need to 3 things: a 4G phone, a 4G tariff and be in a 4G coverage area.
Compare network deals
There are several choices when it comes to networks. We compare the big boys such as BT, EE, Vodafone, Three and O2 as well as some of the smaller ones that offer good value for money.
Best mobile phone deals
There are over one hundred different handsets to choose from, with each one often available in a variety of colours and storage sizes. There's no one specific handset that's perfect for everyone. Some people love iPhones and upgrade from one generation to the next, other people fancy Android phones from the likes of LG, Samsung and Sony. Think about what's important to you, be that size, battery life, screen quality, camera quality, operating system or something else.
Latest mobile tariff plans
You can get a minutes, texts and data plan either on its own from a choice of SIM only deals or as part of a new handset package on a pay monthly contract. The chances are you already own a mobile and you already have a tariff. If you're in your initial contract term and thinking about getting a new tariff then it's worth reading the Ts&Cs of your network first before you about changing. If you're out of contract.
Contract mobiles with free gifts
There is a wide range of free gifts available with mobile deals at broadbandchoices. You can get a new games console, tablet, TV and much more with some of our pay monthly phone offers. So whether you're looking to get hold of a new laptop or just grab a high street voucher, there are plenty of suitable deals so check out a wide range of mobile phones and free gifts to help sweeten signing up to a mobile phone contract.