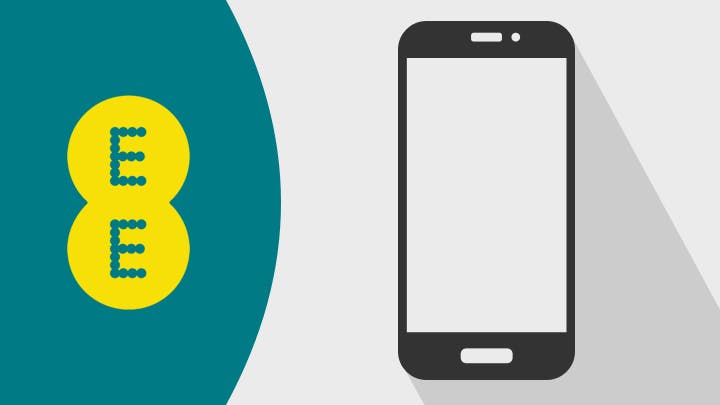 EE is the UK's biggest mobile network. Previously known as Everything Everywhere, EE is the result of a merger between T-Mobile and Orange, and is now owned by BT.
Perhaps best known for 'superfast' 4G mobile internet, EE offers a wide range of pay monthly, pay-as-you-go and SIM-only price plans, and provides 3G connectivity too.
EE 4G (4GEE)
4G is the technology behind 'next generation' mobile internet, allowing you to browse the web and stream or download videos, music and apps at speeds closer to what you'd normally only get with home broadband.
It's available for smartphones, tablets and laptops - you just need to check your specific device is compatible with EE's network before joining - and is typically five times faster than 3G, which is still used every day by most of us.
4G is really designed for those who want to indulge in 'high bandwidth' activity, such as streaming HD videos, on the go - without annoying pauses for 'buffering' - and generally just have a superior experience of mobile internet.
Most major providers offer 4G plans these days, of course, but EE's are the fastest and have the best coverage. Its 4G coverage reaches over 85% of the population, and on some plans it can reach speeds above and beyond 60Mb.
EE price plans
EE offers a range of pay monthly, pay-as-you-go and SIM-only plans.
Handset plans are available with 24-month contracts on a nice wide range of phones - like the latest iPhones, Samsung Galaxies, HTCs, and Google Pixel. All give you access to superfast 4G mobile broadband, unlimited calls and texts, and between 500MB and 60GB of data per month.
For those who want a SIM-only plan, you can grab a 12-month SIM with unlimited texts, up to unlimited minutes, and between 250MB and 40GB of data per month.
And then there's EE's mobile broadband. The provider offers mobile broadband in the form of mini hotspots, in-car Wi-Fi, and data-only SIMs to put in your tablet or other gadget. Allowances range from 2GB to a whopping 200GB per month.
EE extras
EE also gives its customers a number of extras to encourage them to stay with the network. These include:
BT Sport - Because EE is operated by BT Group, you can get exclusive goodies straight from BT, like free access to the BT Sport app.
Wi-Fi on the London Undergound - Connect to Virgin Media Wi-Fi on the tube for free.
EE TV - You can get an EE TV box for free if you sign up to EE broadband.
Roaming - 4GEE plans get 500MB of roaming data each month; 4GEE Max users can use their full allowance abroad at no extra cost.
Apple Music - Stream as much as you want on Apple Music for six months, absolutely free.
Extra data - Get 5GB extra data on your mobile plan each month if you sign up to EE broadband.
What's good about EE?
Fastest and widest 4G coverage in the UK.
Huge range of plans to choose from, whether you want SIM-only, a phone contract, or mobile broadband - and some have nothing to pay upfront.
Up to 60GB of data on plans.
Good roaming options.
Lots of extras, like BT Sport and Apple Music.
What's bad about EE?
Not as cheap as some providers
No 30-day SIM deals
No unlimited data plans - though 60GB is still pretty high