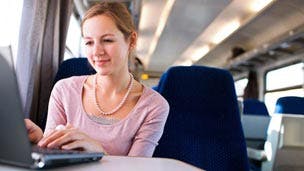 Mobile broadband without the commitment? Could the legends be true? The answer is yes - you can absolutely get internet on the go without having to sign a contract or pay any kind of monthly fee.
Pay-as-you-go (PAYG) mobile broadband is only offered by a few networks, but you've still got plenty of choice over devices, tariffs, and costs.
Those networks include:
How pay-as-you-go mobile broadband works
On traditional pay-as-you-go phone or SIM-only plans, you top up your account with credit, then spend that credit each time you make a call, send a text, or use the internet. PAYG mobile broadband, however, works a bit differently.
First, you need to buy a mobile broadband device outright - whether it's a dongle, a Mifi device, a mobile Wi-Fi hotspot, or a 4G router - or take out a PAYG data-only SIM card on its own to put in your tablet. Take a look at our deals to find one you like. Then, you load your new gadget or SIM with an allowance of data that you have a set amount of time (usually 30 days) to use. The data bundles you can buy could range from 250MB all the way up to 15GB or so, depending on your network.
Once you use all that data - or when 30 days is up, whichever comes sooner - you can top it up by buying another batch of data.
You could technically get traditional-style PAYG mobile broadband by slipping a PAYG SIM card into your tablet or device, but this works out very expensive, and isn't possible on every network. A special mobile broadband plan is your best bet.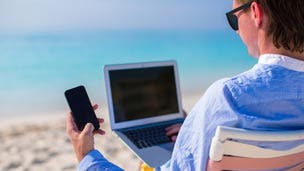 Choosing a deal
Here are some things to think about when using our comparison engine…
Device
Mobile broadband comes in many different forms. You can pick:
Data-only SIM card - for putting straight into your tablet, or in a dongle or Mifi device that you already own.
Dongle - for getting broadband straight to your laptop. It sticks right in the USB port.
Mobile Wi-Fi hotspot - a portable gadget that you can stick in your bag or pocket, and switch on whenever you need to go online. It connects to 4G/3G and emits Wi-Fi that you can connect your laptop, phone, or tablet to.
Network
Pick a network that has good coverage in the areas you want to get online, and has 4G/3G speeds fast enough for you. Sometimes you can even get an extra discount if you choose the network you already have a phone plan with. Read more about mobile coverage.
Price
Of course you want to get the best value deal you can. Think about how much you're willing to pay upfront right now, and check the network's tariffs. Look at the costs of data bundles you're likely to take out - one network may have the cheapest 500MB top-up, but a different one might have the cheapest 10GB one.
Free stuff
Some pay-as-you-go plans come with extras. Three lets you pre-load a new SIM with data on the cheap; Vodafone may give you reward points; and a plan with O2 gets you free access to Wi-Fi hotspots and priority tickets.
Pay-as-you-go or 30-day contract?
For commitment-free mobile broadband, you've really got two options: go pay-as-you-go and buy data bundles as you need them, or take out a 30-day contract that renews every month.
Pay-as-you-go is best for ultimate flexibility - you can top up your account as soon as you need data, then can just forget about it (and don't pay a penny more) until you next need to use it. That makes it the best option if you only want to use mobile broadband occasionally. There's no contract, no commitment at all, and you have full control over what you spend.
A 30-day contract, meanwhile, may mean a little more commitment, but you're still free to cancel it or change your allowance whenever you like. The main advantage is that it's generally cheaper than PAYG on the whole - making it a better choice if you use mobile broadband every single month. You can find out more about the difference between pay-as-you-go and 30-day contracts in our broadband guide.