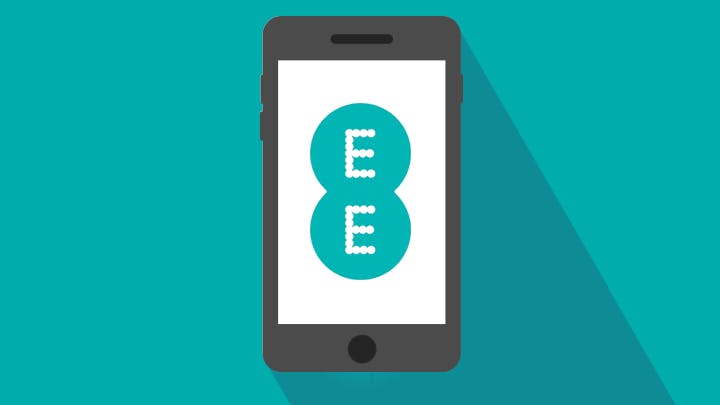 With amazingly wide coverage, super speeds, and tons of options, EE is a fab choice for broadband on the go. Whatever kind of mobile broadband you're after, whether it's a portable dongle or a home 4G router, EE's probably got it. Here's everything you need to know about what the network has to offer.
Looking for an EE phone plan or regular broadband instead? See EE phone deals here, and EE broadband here.
What can I get from EE mobile broadband?
EE 4GEE Wi-Fi
EE has its own range of mobile Wi-Fi devices that connect to 4G, which it calls… 4GEE WiFi. Small enough to fit in your bag (or a large pocket), these cool yellow gadgets can connect to the internet from anywhere, and emit a Wi-Fi signal so you can hook up your phone, laptop, tablet, or other device.
You can buy one outright, which comes with a SIM pre-loaded with 30 days of data; or you can get one on a two-year contract, just like a mobile phone.
Allowances range from 2GB up to a huge 64GB. You've got the option of a regular 4GEE plan, or a superpowered 4GEE Max one, which gives you faster speeds and inclusive roaming data.
EE dongles
If you just have a computer you want to get online - and aren't concerned about superfast speeds - a dongle is a far cheaper option.
Dongles can be bought outright from EE, complete with a pay-as-you-go SIM that you can top up whenever you like. Bear in mind it's only 3G-enabled, however - if you're looking for speedy mobile broadband, you're better off with a 4G Wi-Fi device.
EE iPad and tablet SIMs
Need broadband for your iPad or other tablet when you're out and about? A data-only SIM card is the answer - and EE has plenty of options here.
You have the choice between a 12-month plan or a rolling 30-day one, and data allowances range from 2GB-32GB. As an added bonus, the higher the tariff you choose, the faster your broadband will be.
EE mobile broadband home routers
EE's home broadband is available either as a normal fixed-line deal, or in the form of 4G mobile broadband. Home-but-actually-mobile-broadband routers are available with monthly allowances all the way up to 100GB - which is enough to cover most households.
The 4G home router is much more expensive than regular fixed-line broadband, so it won't suit everyone. But if you really can't get decent speeds through the lines where you are, EE's mobile broadband is a fantastic solution.
Sad news, though: it's only available in white. Those funky yellows are reserved for the portable devices.
How fast is EE mobile broadband?
It's pretty darn fast. The fastest on the UK mobile market, in fact. OpenSignal and Ofcom both say EE has an average download speed of 32Mb - faster than a lot of home broadband - though the network says its 4GEE Max plans can reach speeds up to 90Mb. You certainly won't get that speed all the time, but it is, technically, attainable.
EE mobile broadband coverage
As luck would have it, EE also happens to have the best coverage on the market as well. The provider says more than 95% of the population can connect to its 4G. Do check coverage before you take out a plan though, as there will still be a few blank spots here and there.